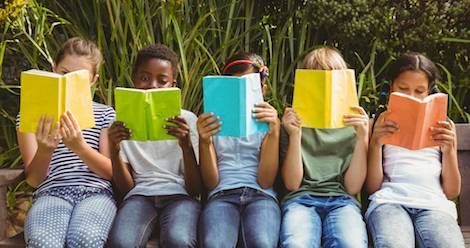 This content contains affiliate links. When you buy through these links, we may earn an affiliate commission.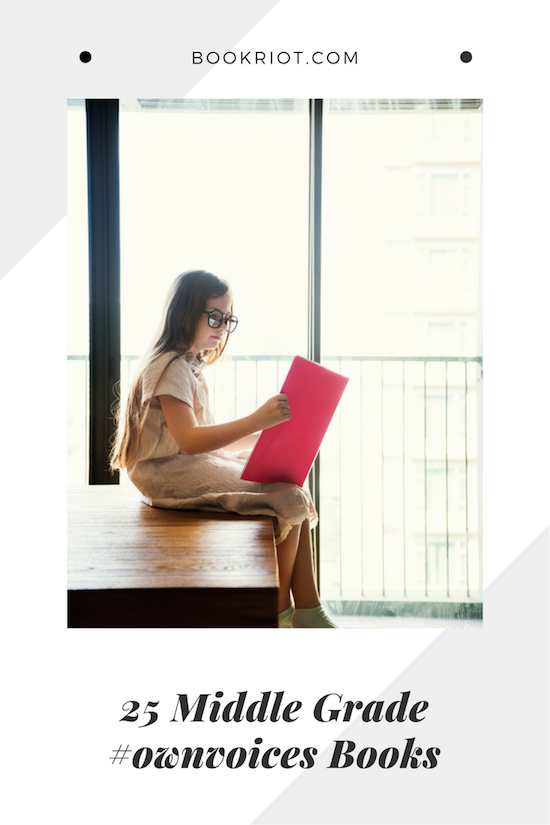 About two years ago, the #ownvoices hashtag started circulating around the internet, being used to describe novels where the protagonist and the author share a marginalized identity. When thinking about #ownvoices, it is important to note the identities do not have to be identical. After all, this pertains to novels where there are fictional characters. If you want to read more about the #ownvoices or are unclear about what the hashtag means, please see some frequently asked questions on Corinne Duyvis's website.
That being said, there are so many terrific middle grade #ownvoices books out there! Here's a list of the best middle grade #ownvoices books to get you started: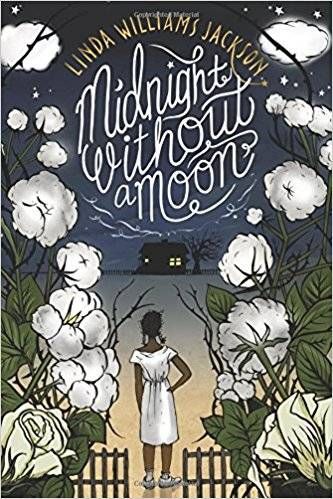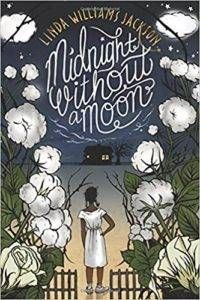 Midnight Without a Moon (series) by Linda Williams Jackson
It's Mississippi in the summer of 1955, and Rose Lee Carter can't wait to move north. But for now, she's living with her sharecropper grandparents on a white man's cotton plantation. Then, one town over, an African American boy, Emmett Till, is killed for allegedly whistling at a white woman. When Till's murderers are unjustly acquitted, Rose realizes that the South needs a change . . . and that she should be part of the movement. Is she brave enough to give up an opportunity of a lifetime to stay in the South?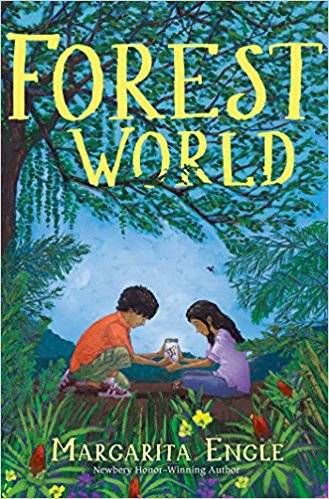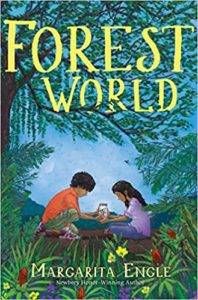 Forest World by Margarita Engle

Edver isn't happy about being shipped off to Cuba to visit the father he barely knows. The island is a place that no one in Miami ever mentions without a sigh, but travel laws have suddenly changed, and now it's a lot easier for divided families to be reunited. Technology in Cuba hasn't caught up with the times, though, and Edver is expecting a long, boring summer. He was NOT expecting to meet a sister he didn't know he had. Luza is a year older and excited to see her little brother, until she realizes what a spoiled American he is. Looking for something—anything—they might have in common, the siblings sneak onto the Internet, despite it being forbidden in Cuba, and make up a fake butterfly. Maybe now their cryptozoologist mother will come to visit. But their message is intercepted by a dangerous poacher, and suddenly much more than their family is at stake. Edver and Luza have to find a way to overcome their differences to save the Cuban jungle that they both have grown to love.
Lucky Broken Girl by Ruth Behar
Ruthie Mizrahi and her family recently emigrated from Castro's Cuba to New York City. Just when she's finally beginning to gain confidence in her mastery of English—and enjoying her reign as her neighborhood's hopscotch queen—a horrific car accident leaves her in a body cast and confined her to her bed for a long recovery. As Ruthie's world shrinks because of her inability to move, her powers of observation and her heart grow larger and she comes to understand how fragile life is, how vulnerable we all are as human beings, and how friends, neighbors, and the power of the arts can sweeten even the worst of times.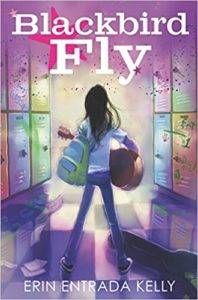 Blackbird Fly by Erin Entrada Kelly

Apple has always felt a little different from her classmates. She and her mother moved to Louisiana from the Philippines when she was little, and her mother still cooks Filipino foods and chastises Apple for becoming "too American." When Apple's friends turn on her and everything about her life starts to seem weird and embarrassing, Apple turns to music. If she can just save enough to buy a guitar and learn to play, maybe she can change herself. It might be the music that saves her . . . or it might be her two new friends, who show her how special she really is.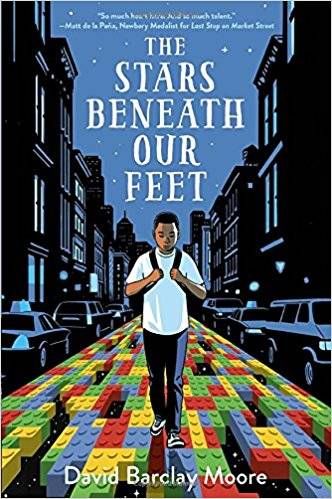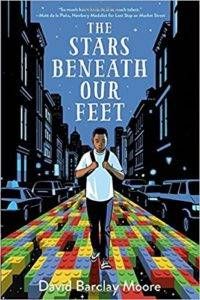 The Stars Beneath Our Feet by David Barclay Moore
t's Christmas Eve in Harlem, but twelve-year-old Lolly Rachpaul and his mom aren't celebrating. They're still reeling from his older brother's death in a gang-related shooting just a few months earlier. Then Lolly's mother's girlfriend brings him a gift that will change everything: two enormous bags filled with Legos. Lolly's always loved Legos, and he prides himself on following the kit instructions exactly. Now, faced with a pile of building blocks and no instructions, Lolly must find his own way forward. His path isn't clear—and the pressure to join a "crew," as his brother did, is always there. When Lolly and his friend are beaten up and robbed, joining a crew almost seems like the safe choice. But building a fantastical Lego city at the community center provides Lolly with an escape—and an unexpected bridge back to the world.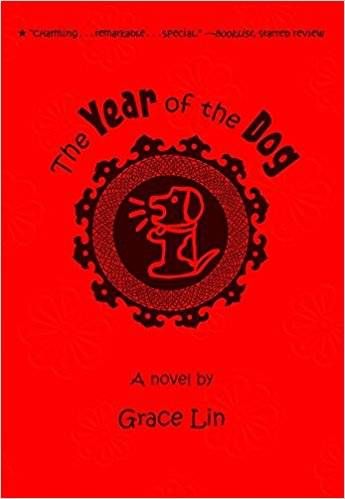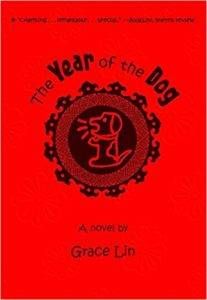 The Year of the Dog (series) by Grace Lin
It's the Chinese Year of the Dog, and as Pacy celebrates with her family, she finds out that this is the year she is supposed to "find herself." Pacy is sure this year will be lucky, and it turns out to be true when another Chinese girl joins her class (previously only Pacy and her two sisters are the only Taiwanese-American kids in their entire school). They become best friends, enter the science fair together, have a crush on the same boy, and share a love for Chinese food. When Pacy enters a fourth grade writing competition and wins fourth, she finds the luckiest part of the year: she discovers what she wants to do with her life!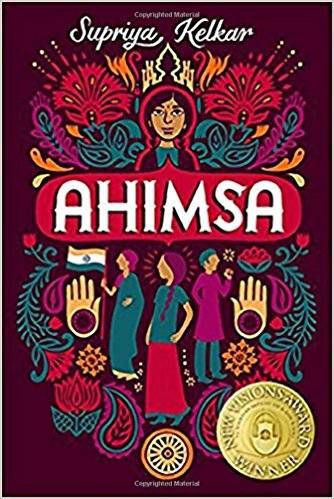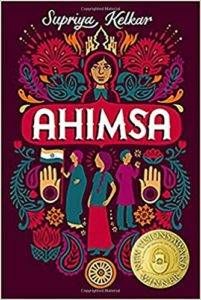 Ahimsa by Supriya Kelkar (Tu Books, 10/2)
In 1942, when Mahatma Gandhi asks Indians to give one family member to the freedom movement, ten-year-old Anjali is devastated to think of her father risking his life for the freedom struggle. But it turns out he isn't the one joining. Anjali's mother is. And with this change comes many more adjustments designed to improve their country and use "ahimsa"–non-violent resistance–to stand up to the British government. First the family must trade in their fine foreign-made clothes for homespun cotton, so Anjali has to give up her prettiest belongings. Then her mother decides to reach out to the Dalit community, the "untouchables" of society. Anjali is forced to get over her past prejudices as her family becomes increasingly involved in the movement. When Anjali's mother is jailed, Anjali must step out of her comfort zone to take over her mother's work, ensuring that her little part of the independence movement is completed.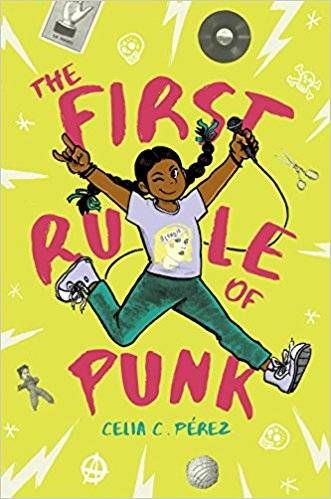 The First Rule of Punk by Celia C. Perez
There are no shortcuts to surviving your first day at a new school—you can't fix it with duct tape like you would your Chuck Taylors. On Day One, twelve-year-old Malú (María Luisa, if you want to annoy her) inadvertently upsets Posada Middle School's queen bee, violates the school's dress code with her punk rock look, and disappoints her college-professor mom in the process. Her dad, who now lives a thousand miles away, says things will get better as long as she remembers the first rule of punk: be yourself. The real Malú loves rock music, skateboarding, zines, and Soyrizo (hold the cilantro, please). And when she assembles a group of like-minded misfits at school and starts a band, Malú finally begins to feel at home. She'll do anything to preserve this, which includes standing up to an anti-punk school administration to fight for her right to express herself!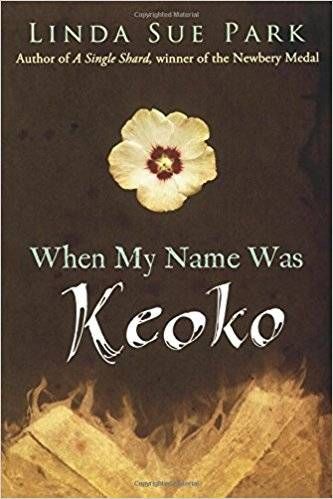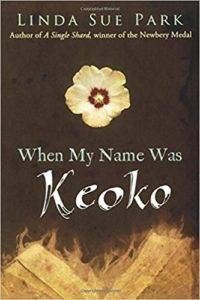 When My Name Was Keoko by Linda Sue Park
Sun-hee and her older brother, Tae-yul, live in Korea with their parents. Because Korea is under Japanese occupation, the children study Japanese and speak it at school. Their own language, their flag, the folktales Uncle tells them—even their names—are all part of the Korean culture that is now forbidden. When World War II comes to Korea, Sun-hee is surprised that the Japanese expect their Korean subjects to fight on their side. But the greatest shock of all comes when Tae-yul enlists in the Japanese army in an attempt to protect Uncle, who is suspected of aiding the Korean resistance. Sun-hee stays behind, entrusted with the life-and-death secrets of a family at war.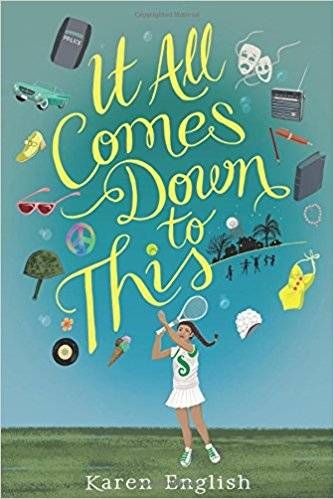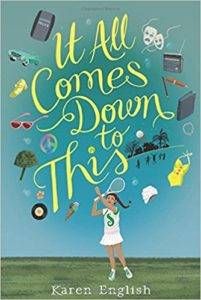 It All Comes Down to This by Karen English
It's 1965, Los Angeles. All twelve-year-old Sophie wants to do is write her book, star in the community play, and hang out with her friend Jennifer. But she's the new black kid in a nearly all-white neighborhood; her beloved sister, Lily, is going away to college soon; and her parents' marriage is rocky. There's also her family's new, disapproving housekeeper to deal with. When riots erupt in nearby Watts and a friend is unfairly arrested, Sophie learns that life—and her own place in it—is even more complicated than she'd once thought.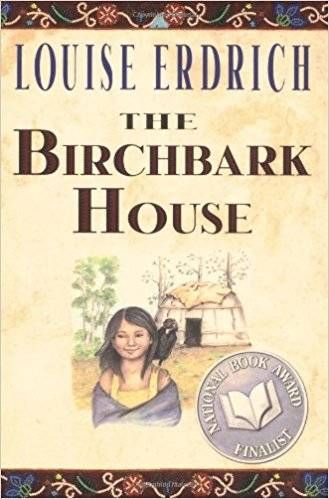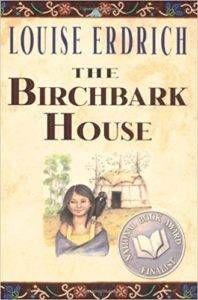 The Birchbark House (series) by Louise Erdrich
Nineteenth-century American pioneer life is seen through the eyes of the spirited, 7-year-old Ojibwa girl Omakayas, or Little Frog, so named because her first step was a hop. The sole survivor of a smallpox epidemic on Spirit Island, Omakayas, then only a baby girl, was rescued by a fearless woman named Tallow and welcomed into an Ojibwa family on Lake Superior's Madeline Island, the Island of the Golden-Breasted Woodpecker. We follow Omakayas and her adopted family through a cycle of four seasons in 1847, including the winter, when a historically documented outbreak of smallpox overtook the island.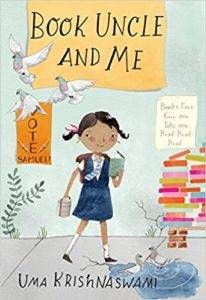 Book Uncle and Me by Uma Krishnaswami
Every day, nine-year-old Yasmin borrows a book from Book Uncle, a retired teacher who has set up a free lending library next to her apartment building. But when the mayor tries to shut down the rickety bookstand, Yasmin has to take her nose out of her book and do something. But what can she do? The local elections are coming up but she's just a kid. She can't even vote! Still, Yasmin has friends — her best friend, Reeni, and Anil, who even has a black belt in karate. And she has grownup family and neighbors who, no matter how preoccupied they are, care about what goes on in their community.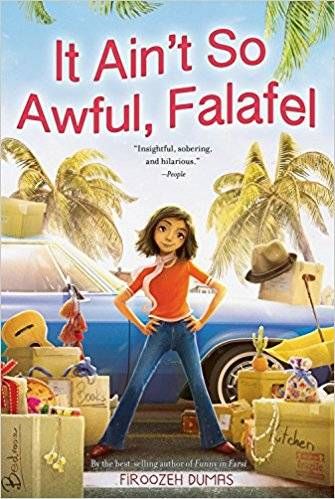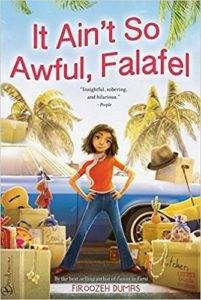 It Ain't So Awful, Falafel by Firoozeh Dumas
Zomorod (Cindy) Yousefzadeh is the new kid on the block . . . for the fourth time. California's Newport Beach is her family's latest perch, and she's determined to shuck her brainy loner persona and start afresh with a new Brady Bunch name—Cindy. It's the late 1970s, and fitting in becomes more difficult as Iran makes U.S. headlines with protests, revolution, and finally the taking of American hostages. Even puka shell necklaces, pool parties, and flying fish can't distract Cindy from the anti-Iran sentiments that creep way too close to home.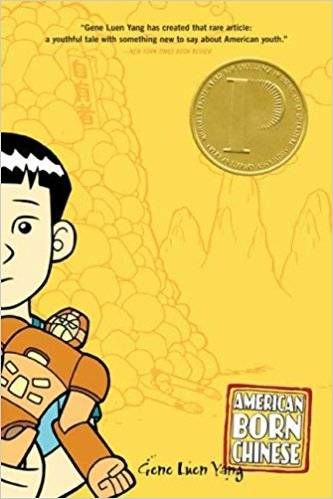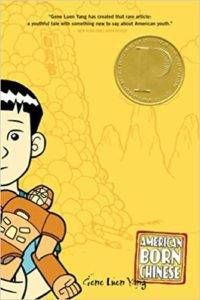 American Born Chinese by Gene Luen Yang
Jin Wang starts at a new school where he's the only Chinese-American student. When a boy from Taiwan joins his class, Jin doesn't want to be associated with an FOB like him. Jin just wants to be an all-American boy, because he's in love with an all-American girl. Danny is an all-American boy: great at basketball, popular with the girls. But his obnoxious Chinese cousin Chin-Kee's annual visit is such a disaster that it ruins Danny's reputation at school, leaving him with no choice but to transfer somewhere he can start all over again. The Monkey King has lived for thousands of years and mastered the arts of kung fu and the heavenly disciplines. He's ready to join the ranks of the immortal gods in heaven. But there's no place in heaven for a monkey. Each of these characters cannot help himself alone, but how can they possibly help each other? They're going to have to find a way―if they want fix the disasters their lives have become.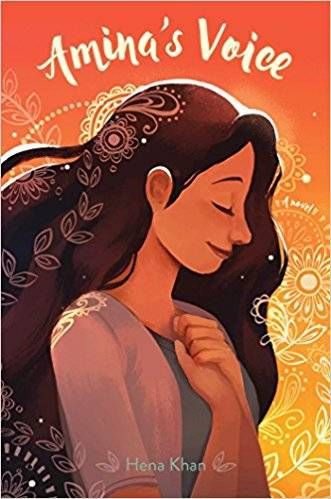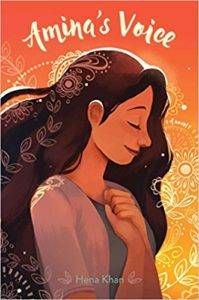 Amina's Voice by Hena Khan
Amina has never been comfortable in the spotlight. She is happy just hanging out with her best friend, Soojin. Except now that she's in middle school everything feels different. Soojin is suddenly hanging out with Emily, one of the "cool" girls in the class, and even talking about changing her name to something more "American." Does Amina need to start changing too? Or hiding who she is to fit in? While Amina grapples with these questions, she is devastated when her local mosque is vandalized.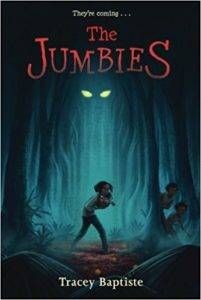 The Jumbies by Tracey Baptiste
Corinne La Mer claims she isn't afraid of anything. Not scorpions, not the boys who tease her, and certainly not jumbies. They're just tricksters made up by parents to frighten their children. Then one night Corinne chases an agouti all the way into the forbidden forest, and shining yellow eyes follow her to the edge of the trees. They couldn't belong to a jumbie. Or could they? When Corinne spots a beautiful stranger at the market the very next day, she knows something extraordinary is about to happen. When this same beauty, called Severine, turns up at Corinne's house, danger is in the air. Severine plans to claim the entire island for the jumbies. Corinne must call on her courage and her friends and learn to use ancient magic she didn't know she possessed to stop Severine and to save her island home.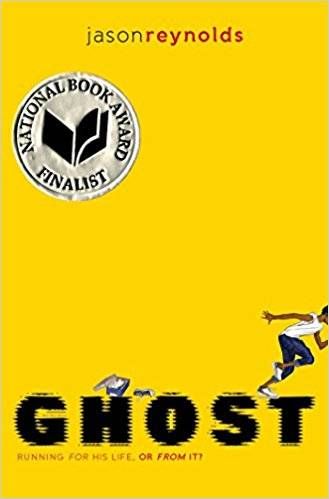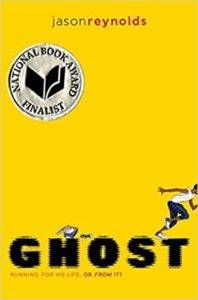 Ghost by Jason Reynolds
Running. That's all Ghost (real name Castle Cranshaw) has ever known. But Ghost has been running for the wrong reasons—it all started with running away from his father, who, when Ghost was a very little boy, chased him and his mother through their apartment, then down the street, with a loaded gun, aiming to kill. Since then, Ghost has been the one causing problems—and running away from them—until he meets Coach, an ex-Olympic Medalist who sees something in Ghost: crazy natural talent. If Ghost can stay on track, literally and figuratively, he could be the best sprinter in the city. Can Ghost harness his raw talent for speed, or will his past finally catch up to him?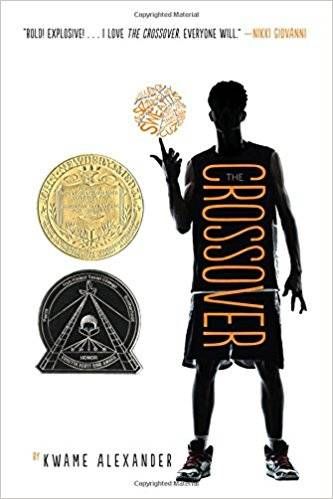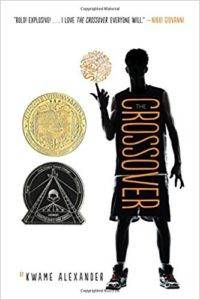 The Crossover by Kwame Alexander
"With a bolt of lightning on my kicks . . .The court is SIZZLING. My sweat is DRIZZLING. Stop all that quivering. Cuz tonight I'm delivering," announces dread-locked, 12-year old Josh Bell. He and his twin brother Jordan are awesome on the court. But Josh has more than basketball in his blood, he's got mad beats, too, that tell his family's story in verse. Josh and Jordan must come to grips with growing up on and off the court to realize breaking the rules comes at a terrible price, as their story's heart-stopping climax proves a game-changer for the entire family.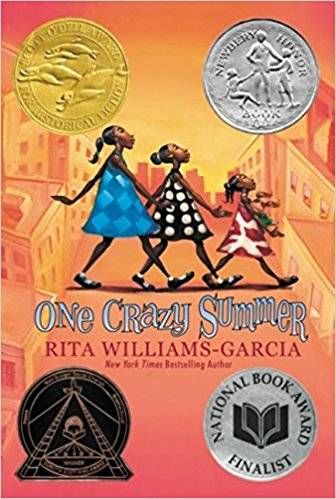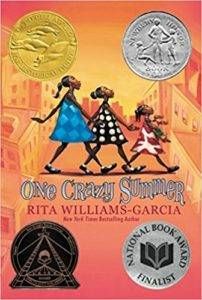 One Crazy Summer by Rita Williams-Garcia
Eleven-year-old Delphine is like a mother to her two younger sisters, Vonetta and Fern. She's had to be, ever since their mother, Cecile, left them seven years ago for a radical new life in California. But when the sisters arrive from Brooklyn to spend the summer with their mother, Cecile is nothing like they imagined. While the girls hope to go to Disneyland and meet Tinker Bell, their mother sends them to a day camp run by the Black Panthers. Unexpectedly, Delphine, Vonetta, and Fern learn much about their family, their country, and themselves during one truly crazy summer.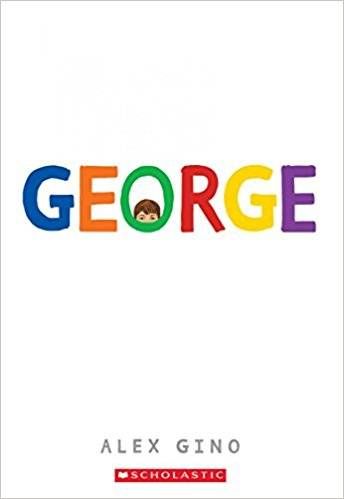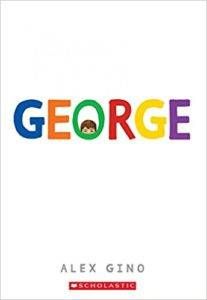 George by Alex Gino
When people look at George, they think they see a boy. But she knows she's not a boy. She knows she's a girl. George thinks she'll have to keep this a secret forever. Then her teacher announces that their class play is going to be Charlotte's Web. George really, really, REALLY wants to play Charlotte. But the teacher says she can't even try out for the part . . . because she's a boy. With the help from a best friend, George comes up with a plan to show the class and the school that she was made for the part.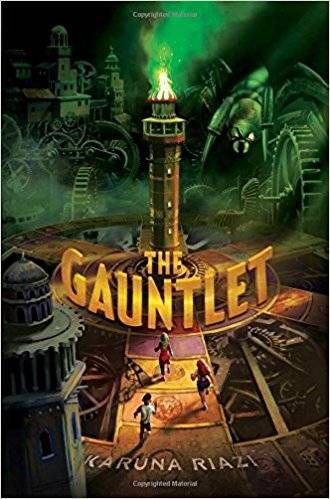 The Gauntlet by Karuna Riazi
Nothing can prepare you for The Gauntlet… It didn't look dangerous, exactly. When twelve-year-old Farah first laid eyes on the old-fashioned board game, she thought it looked…elegant. It is made of wood, etched with exquisite images—a palace with domes and turrets, lattice-work windows that cast eerie shadows, a large spider—and at the very center of its cover, in broad letters, is written: The Gauntlet of Blood and Sand. The Gauntlet is more than a game, though. It is the most ancient, the most dangerous kind of magic. It holds worlds inside worlds. And it takes players as prisoners.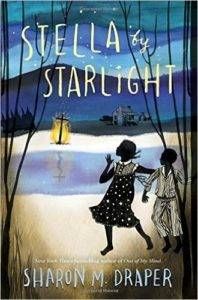 Stella By Starlight by Sharon Draper
Stella lives in the segregated South—in Bumblebee, North Carolina, to be exact about it. Some stores she can go into. Some stores she can't. Some folks are right pleasant. Others are a lot less so. To Stella, it sort of evens out, and heck, the Klan hasn't bothered them for years. But one late night, later than she should ever be up, much less wandering around outside, Stella and her little brother see something they're never supposed to see, something that is the first flicker of change to come, unwelcome change by any stretch of the imagination. As Stella's community—her world—is upended, she decides to fight fire with fire. And she learns that ashes don't necessarily signify an end.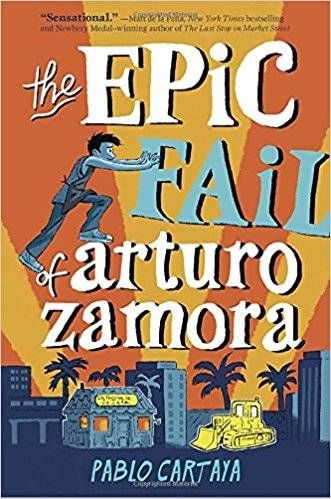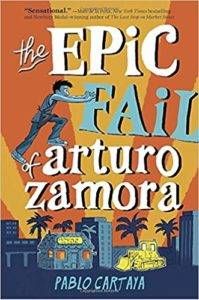 The Epic Fail of Arturo Zamora
For Arturo, summertime in Miami means playing basketball until dark, sipping mango smoothies, and keeping cool under banyan trees. And maybe a few shifts as junior lunchtime dishwasher at Abuela's restaurant. Maybe. But this summer also includes Carmen, a cute poetry enthusiast who moves into Arturo's apartment complex and turns his stomach into a deep fryer. He almost doesn't notice the smarmy land developer who rolls into town and threatens to change it. Arturo refuses to let his family and community go down without a fight, and as he schemes with Carmen, Arturo discovers the power of poetry and protest through untold family stories and the work of José Martí.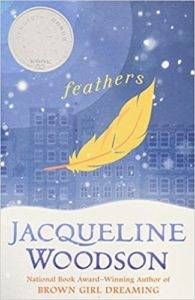 Feathers by Jacqueline Woodson
"Hope is the thing with feathers" starts the poem Frannie is reading in school. Frannie hasn't thought much about hope. There are so many other things to think about. Each day, her friend Samantha seems a bit more "holy." There is a new boy in class everyone is calling the Jesus Boy. And although the new boy looks like a white kid, he says he's not white. Who is he? During a winter full of surprises, good and bad, Frannie starts seeing a lot of things in a new light—her brother Sean's deafness, her mother's fear, the class bully's anger, her best friend's faith and her own desire for "the thing with feathers."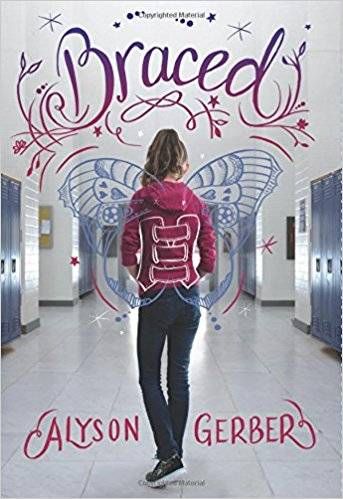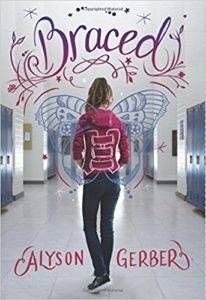 Braced by Alyson Gerber
Rachel Brooks is excited for the new school year. She's finally earned a place as a forward on her soccer team. Her best friends make everything fun. And she really likes Tate, and she's pretty sure he likes her back. After one last appointment with her scoliosis doctor, this will be her best year yet. Then the doctor delivers some terrible news: The sideways curve in Rachel's spine has gotten worse, and she needs to wear a back brace twenty-three hours a day. The brace wraps her in hard plastic from shoulder blades to hips. It changes how her clothes fit, how she kicks a ball, and how everyone sees her–even her friends and Tate. But as Rachel confronts all the challenges the brace presents, the biggest change of all may lie in how she sees herself.
SaveSaveSaveSave