This content contains affiliate links. When you buy through these links, we may earn an affiliate commission.
Winter is here and the days are getting shorter, darker, and colder. While it's wonderful to crack open a book and read for hours by the fire, I sometimes wish I had the ability to apparate to somewhere a bit warmer. (If you do like the chill of winter, though, you should check out these 15 Reflective Winter Poems for Cold Nights.) Luckily for those of us muggles who don't like the cold and cannot afford a plane ticket to escape, there are quite a few books that can transport us somewhere warm. Set in fantasy locations where the sun is sure to give you a sunburn, these three young adult books will warm you up on a cold day and take you far away from the sleet, snow, and wind.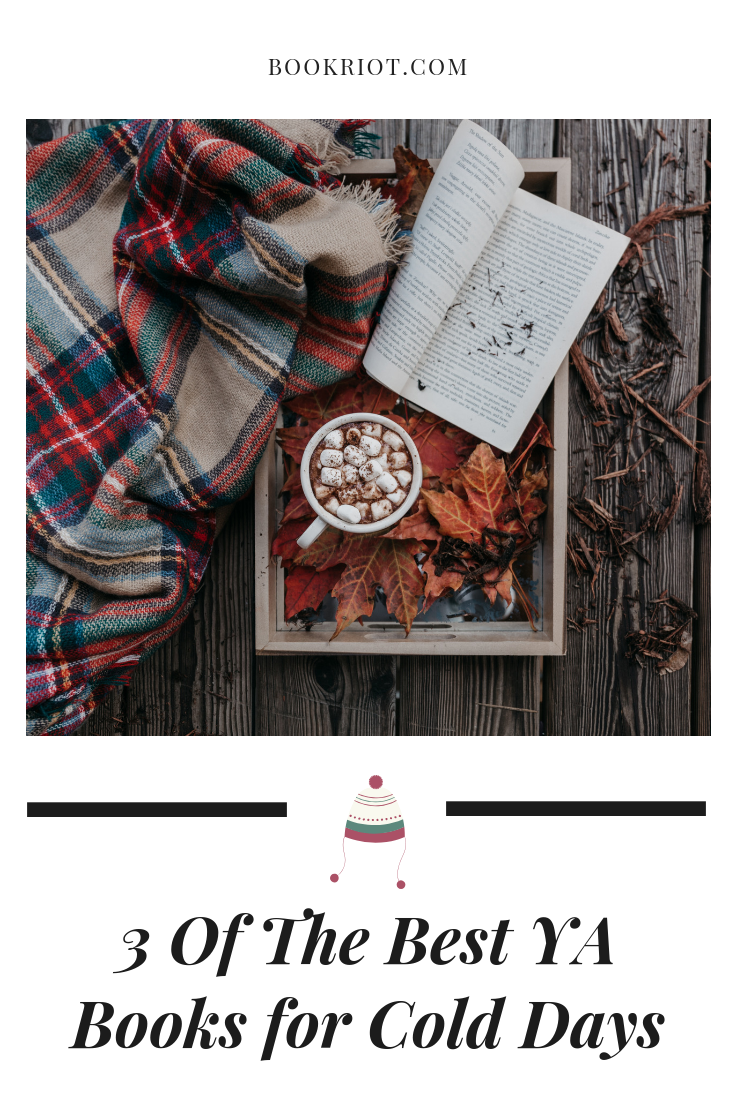 "We are surrounded by the sand of the great Mahali Desert, endless sand, sand in hills and heaps and valleys, stained pale blue by the moon…Stars like dust, stars of every color—blue, white, red—the jewels of the gods displayed across black silk."
Set in a country based on ancient Persia and Palmyra, this retelling of Aladdin glistens with both magic and mountains of sand. When Zahra, a jinni who has been trapped for hundreds of years in a lamp, is discovered by Aladdin, she suddenly finds herself fighting not only for her own survival but for the survival of the very world. Luckily she has the help of a group of strong, skilled women as well as from the mischievous but lovable Aladdin. (If you're interested in reading more fairytale retellings, check out 100 Must Read Fairytale Retellings for Adults and YA Readers.)
"A cool breeze caressed my face and rustled the leaves on palm fronds. I walked under the blue tile archways that lined the road every few hundred paces. Along the stone road was a whitewashed wall with pink vines crawling across it, more bloom than wall."
Inspired by Indian folklore, the story of Princess Amrita is filled with scenery so lush that the reader can almost breathe deep and smell the jasmine and eucalyptus. When Amrita's kingdom is attacked and many of her people slayed by the man she is supposed to marry, she has no choice but to flee. With only the help of a previously enslaved oracle and a mysterious boy she meets on the road, Amrita seeks the Library of All Things in the hopes of reversing time.
"I thought I knew the desert, but as I watched the sun rise in a perfect clear sky over an unbroken stretch of gold, I knew this was something else. The Sand Sea was huge and restless."
Based on a combination of America's Wild West and the Arabian Peninsula, it's safe to say there is no need for winter coats in the fictional land of Miraji. Amani is a girl who feels trapped in Dustwalk, a dusty little town that is too small for the clever, orphaned sharpshooter. When she meets a fugitive who doesn't belong there either, Amani finally sees a way out and sets out across the desert on a road that leads towards a nationwide rebellion and the truth about who she is. (P.S. Good news: this is the first in a trilogy that is already completed. Binge away!)
What are some of the fantasy books that transport you to a completely different place? Let us know in the comments below. If you are looking for even more YA fantasy books to add to your TBR, check out 3 On a YA Theme: Complete Fantasy Series to Inhale Right Now.