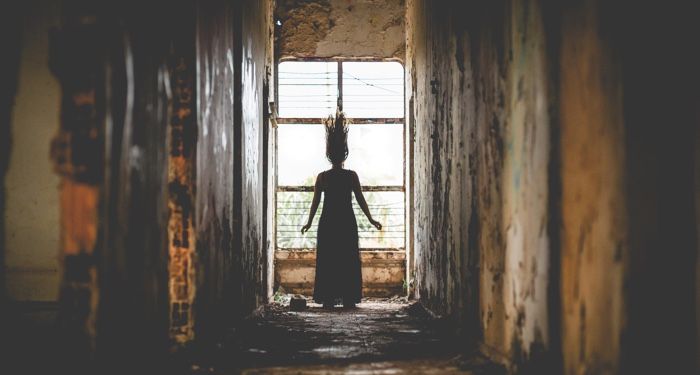 Lists
5 of the Best Morally Ambiguous Monster Hunting YA Novels
This content contains affiliate links. When you buy through these links, we may earn an affiliate commission.
With monster hunting novels, sometimes we want a clear villain to attack or kill without mercy because it is the right thing to do. After all, we are fighting the good fight, making the world a better place, and paving a path to a brighter future. These are not the books to read if monster bad, people good is what you're looking for. And in my humble opinion, readers have loved morally ambiguous advisories for centuries.
Morgana, Magic, and Morally Ambiguous Monsters
In the 14th century, an unnamed author writes the Middle English chivalric (knight on a horse) romance Sir Gawain and The Green Knight. Morgana sets out to destroy Guinevere by sending a magic knight to challenge the Queen's husband. Unfortunately, Gawain offers to challenge the Knight in Arthur's place, resulting in Gawain's year-long struggle with mortality. You see, he had to chop off The Green Knight's head. In exchange, The Green Knight could chop off Gawain's head one year later. Gawain did not expect the Knight to get back up afterward. In the end, Morgana frees Gawain from his oath and allows him to live, explaining the plan wasn't about him.
Morgana is a sympathetic foe with magic, political power, and restraint. Everyone can agree the involvement of Sir Gawain was incidental to Morgana's larger plot to threaten Guinevere's husband. Ultimately, she demonstrates those with magic are not one-note monstrous villains. Instead, Morgana challenges the humanity of King Arthur's allies and provides a foil for heroes in the tale.
Mayhem in YA Monster Hunting Novels
Similarly, these modern female monster-hunters confront moral ambiguity in a good versus evil fight. Who is more monstrous, those without control over their actions, or those who choose to do harm? Where is the moral line when it comes to killing other beings? What should you do when you realize your understanding of the world is more fiction than truth? In a continuation of a Medieval struggle, our heroines tackle these ethical questions in these YA monster-hunting novels.
Here There Be Monsters
Monster-Hunting Teens Find The Truth
In these monster-hunting novels, identifying the bad guy is harder than spotting horns, fangs, or tails. Heroines question their views of history, government, and society as they continue to move forward. Sometimes we all need to reject comfortable lies and accept hard-won truth. Like Gawain, our protagonists have to understand the larger picture to know what their role in the story is. At the end of the day, our teen monster-hunters discover their adversaries, protect the innocent, and get the job done.