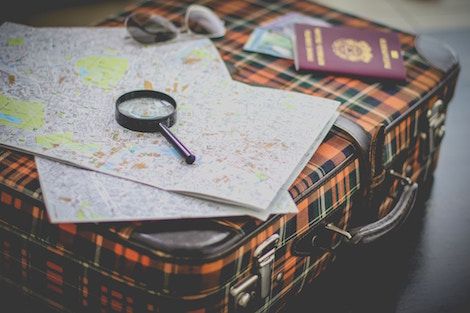 This content contains affiliate links. When you buy through these links, we may earn an affiliate commission.
This list of 50 more must-read YA mysteries is sponsored by HMH Teen.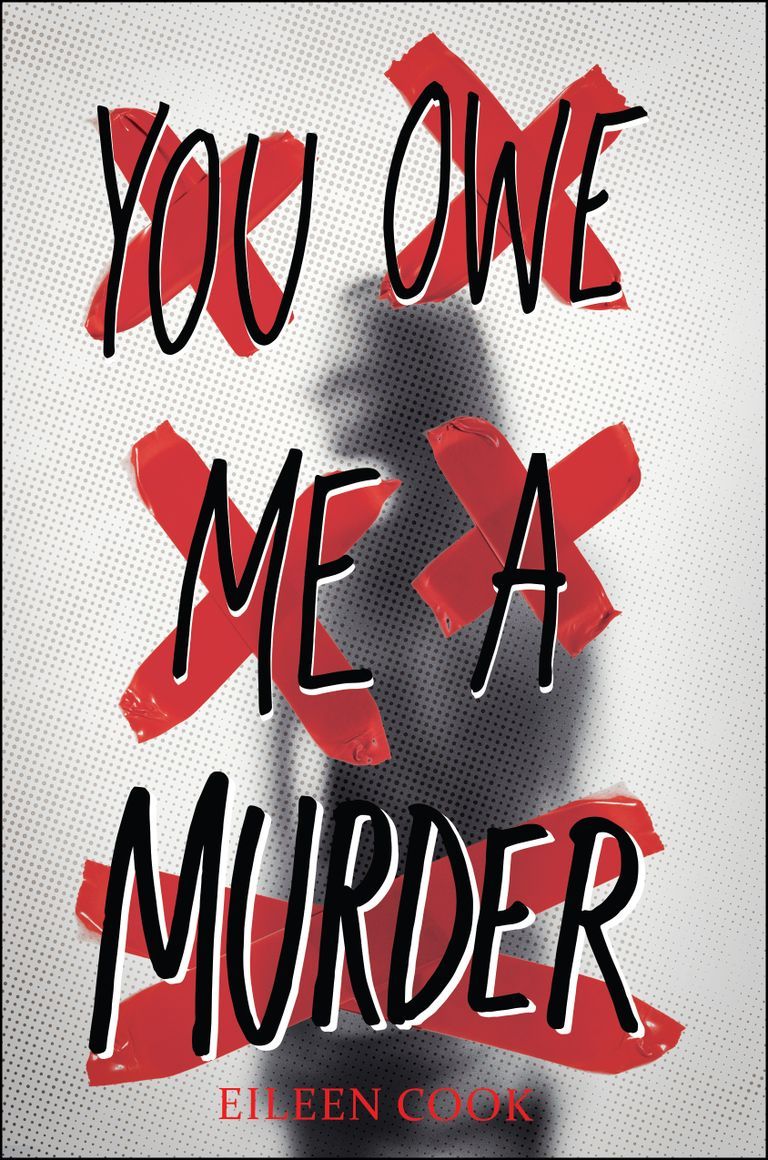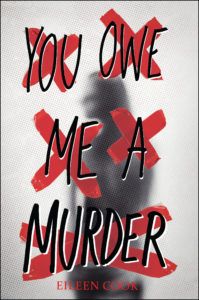 Seventeen-year-old Kim gets more than she bargained for when she is set up for murder. Perfect for fans of One of Us is Lying, E. Lockhart, and Gillian Flynn.
---
My favorite genre is mystery, and YA has been churning out some really excellent books in that category lately! I love everything from moody and dark thrillers to offbeat investigations, and YA books have got me covered. Beth O'Brien gave us 50 must-read YA mysteries last year, and I'm happy to follow up with 50 more must-read YA mysteries to add to your TBR! Happy investigating!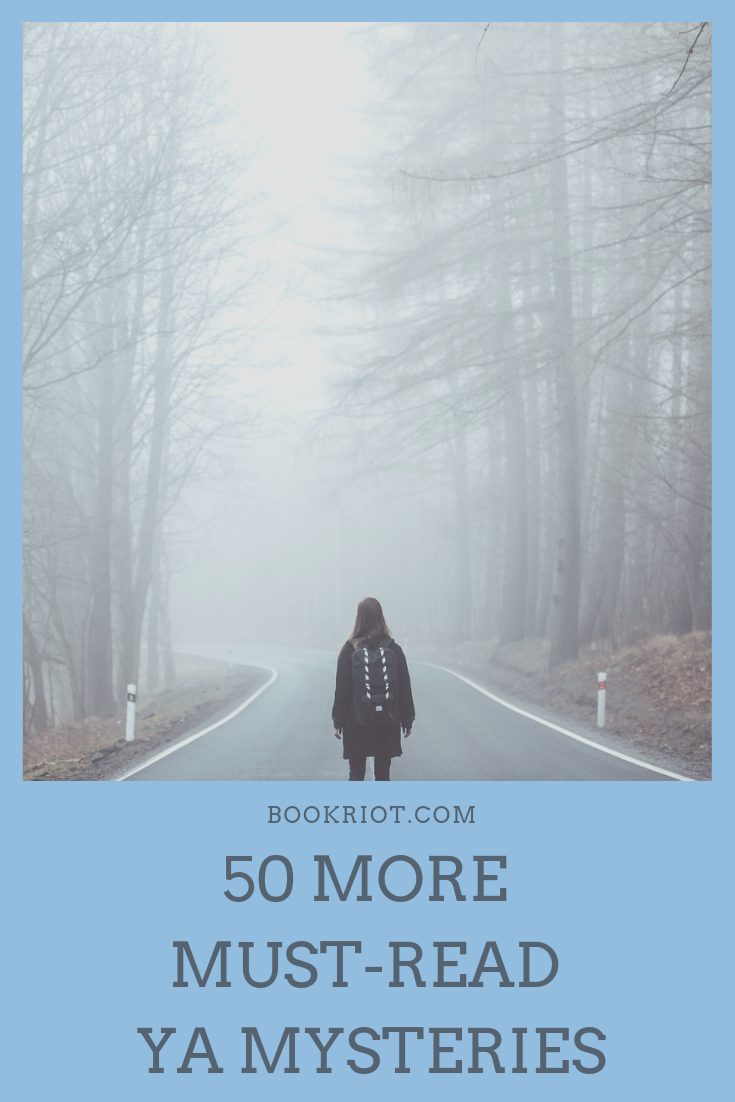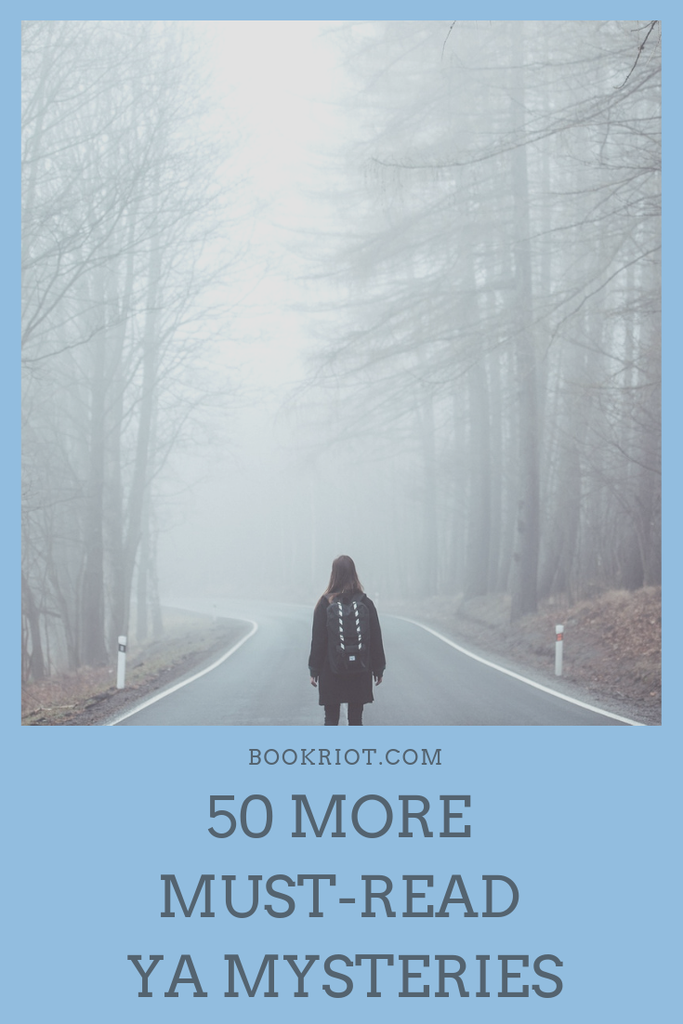 Pasadena by Sherri L. Smith
When Jude's best friend Maggie is found dead in her swimming pool, everyone believes it's a tragic accident. But Jude knows it has to be murder. As she looks into the case, reconnecting with those who last saw Maggie, Jude finds that while she considered Maggie her best friend, Maggie maybe didn't think the same of Jude, and her secrets are deadly.
Tina and her mother are refugees who fled the Congo and now struggle to make a living in Kenya. When her mother gets a housekeeping job at the home of a businessman who has made his living off of corruption and crime, Tina is suspicious—and her suspicion is warranted when her mother is shot to death. Tina becomes determined to discover her mother's killer, no matter the cost.
When Lucie's brother is killed on the North African front during World War II, Lucie volunteers to join the Office of Strategic Services, and is recruited as a spy. She's sent to German-occupied France to gather intelligence, but when a Nazi traitor comes forward with shocking information, Lucie and her comrades must discover if his information is accurate.
Best friends Sophie and Mina are confronted by a violent masked man in the woods, and Sophie survives but Mina does not. Overwhelmed by grief and guilt, Sophie wants to know the truth—and she doesn't believe the authorities' opinion that it was a drug deal gone wrong. But investigating Mina's death means facing the secret the girls shared.
When sixteen-year-old Zarin Wadia and eighteen-year-old Porus Dumasia are in a fatal car crash outside of Jeddah, Saudia Arabia, everyone thinks that they knew exactly what kind of girl Zarin was. A troublemaker. But as the religious police investigate, it turns out that Zarin was so much more than she seemed.
Brashear imagines the real-life deaths of the Clutter family in Holcomb, Kansas in 1959 from the (fictional) point of view of Carly Fleming, a teen transplant from New York who is horrified by the deaths and hopes to clear Nancy Clutter's boyfriend's name of the crimes.
When Zara Evans wins a coveted role in a Greek tragedy at the legendary Aurelia Theater, she is determined to focus on the performance and not allow any distractions. But distractions are plenty: Eli, the hot lighting designer who makes her heart sing, and two mysterious deaths the could be accidents…or murder.
When Monday doesn't show up for school, her best friend Claudia is worried, especially when she doesn't hear from her. Then Monday doesn't appear the next day, or the next. Claudia begins asking questions, but no one seems to be able to recall the last time they saw her. Claudia's suspicions and fear build—someone can't just disappear. Can they?
A psychological thriller about five sisters, completely unaware of the man who is stalking and watching them. The girls go about their lives, worried by financial problems and everyday dramas, until their world is shattered by a kidnapping.
Best friends Corey and Kyra are inseparable, until Corey is forced to move away from their Alaskan hometown. Just days before Corey comes back to visit, Kyra dies. Corey is devastated—and deeply confused when no one will speak to her about her friend's death. She begins investigating, uncovering all sorts of darkness that lurk in a deep Alaskan winter.
Four teens befriend their idol—a YA author of a breakout hit called Undertow. They hang out, share secrets, and develop deep bonds…only to find those secrets on the pages of the author's next book, with shocking consequences. Told in a series of interviews, journals, and pages from the book-within-a-book, this is a puzzle of a novel that you'll race through.
There aren't many opportunities for girls who've grown up in the shadow of a brothel in 1950's New Orleans, but Josie has a plan to get out of town and attend college. But when a man with connections to her prostitute mother is murdered, dark secrets threaten to keep Josie trapped, unless she's brave enough to solve the murder and find a way out.
Years ago, Ellery's aunt disappearing from the small town of Echo Ridge during Homecoming season, and five years ago, another girl vanished as well. Now Ellery is forced to move to Echo Ridge to live with her grandmother, just as a third girl goes missing. Everyone in Echo Ridge is hiding something, as Ellery is about to find out…
Five years ago, best friends Mia, Brynn, and Summer spent all of their time obsessing over a fictional book called The Way Into Lovelorn. Then, Summer was brutally murdered in a ritual that appeared to come straight out of the pages of the sequel the girls were writing together. Mia and Brynn were accused, along with Summer's older boyfriend, but they were all acquitted. Now, as the anniversary of Summer's death looms, Mia finds evidence that the police missed. She rounds everyone back up, determined not only to clear the cloud of suspicion that hangs over them all, but to find Summer's killer once and for all.
When her father dies in a shipwreck, sixteen-year-old orphan Sally Lockhart sets out to investigate the circumstances of her father's death, uncovering a mystery around an Indian ruby that dark criminals are determined to recover. This Victorian mystery sends Sally all over London, searching for clues and dodging danger with every step.
Allegedly by Tiffany Jackson
Mary B. Addison is in a group home for killing a baby…allegedly. No one really knows what happened the night the white baby her momma was watching died, but they're all too quick to assume. But when Mary finds herself in love and expecting a baby of her own, she decides it's time to set the record straight. This mystery with a dazzling unreliable narrator will keep you guessing until the very end.
Life is looking up for fifteen-year-old Evie: the war is finally over, her stepfather has returned from overseas, and he brings with him Peter Coleridge, a handsome young G.I. that Evie can't help but fall for. When her family and Peter go on vacation to Palm Beach, Evie begins to sense that something is off about Peter. The web of lies her family is caught up in will change her life forever.
Gentlemen by Michael Northrop
"Gentlemen" is what their remedial English teacher Mr. Haberman calls Tommy, Mixer, Bones, and Micheal, even though they're far from gentlemen. They're from the wrong side of the tracks, just a bit scary. When one of the boys goes missing, it becomes eerily obvious that one person is responsible—and all signs point to Mr. Haberman.
Jess and Angie are best friends, so it's okay that Angie doesn't see yet how much Jess loves her. They've got time. But then Angie falls for Margot, a rich and privileged private school girl. Margot and her friends are bad news, and Jess knows it. When dark secrets draw Angie into their circle, Jess is waiting to bail her friend out—no matter the cost.
In the middle of a football game, cheerleader Brittany Montague, dressed as the school's mascot, runs off the field and hurls herself off a bridge into the Chattahoochee River. Benny and Virginia are outcasts, but they're clever and observant, and they take on the puzzling case despite some personal animosities.
Jill's senior trip to Italy was supposed to be a trip of the lifetime…but then she wakes up in the hospital with no memory of the past six weeks, gravely injured from an accident. Now she has top doctors…and a press team and lawyer because it turns out that the accident might be no accident, and it's left someone dead.
Minnow Bly has survived the Kevinian cult—barely. She escaped, but not before giving up twelve years of her life and her hands. Now their Prophet has been murdered and their encampment burned down, but Minnow isn't telling what she knows—not unless she has a good shot at finally getting her freedom, too.
Jane McKeane has been trained her entire life to become an Attendant, a guardian that protects white people from the zombies that derailed the Civil War. It's the only way Negro girls like her can rise up in society, but Jane doesn't care much about society. When people begin to go missing, however, she's soon caught up in a deadly conspiracy.
Kate's senior year internship in the DA's office seems like a boring way to pad her resume, until a puzzling case comes into the office: five boys went out hunting. Only four came back. The evidence is inconclusive, suggesting any one of them could have killed their friend. The DA's office seems determined to sweep the case under the rug, but Kate won't let that happen.
When January goes missing, all eyes are on Flynn. As her boyfriend, he must be able to provide some key evidence to help the police find her, right? But Flynn is hiding secrets of his own, and helping find January means revealing them.
Nikki's father is in prison for murder, but she's too busy playing illegal card games and wracking up enough dough to cut town on graduation day to pay much attention to him. But then her dad's conviction is suddenly overturned, and he is released, determined to find who framed him and counting on Nikki for her help.
Emily Shepherd's world shattered the day her father, a former combat soldier suffering from PTSD, carried Ashlee Parker's body out of the woods. He was immediately accused of her murder, but Emily can't, won't believe her father is guilty. She begins pursuing Ashlee's boyfriend, hoping to find a clue as to who the real killer is, and discovers dark secrets about the twisted things that went on in the woods after dark…
A senior hiking trip in the woods turns dangerous when four teens and their teacher are separated from the rest of their group thanks to a flash flood. They awaken from a drugged sleep to find four labels inked on their wrists: dangerous, deceptive, damaged, and darling. The one who marked them is hunting them, and no place is safe.
Ten by Gretchen McNeil
McNeil riffs off of Agatha Christie's And Then There Were None in this YA mystery about ten teens who head out to a secluded summer house one tempestuous spring break. They're cut off from the rest of the world when a storm rolls in, and soon find themselves being hunted and killed, one by one.
Marsden is desperate to escape her hometown of Glory, where her mom makes a living as a prostitute at a "bed and breakfast" and people come to the Indigo River to commit suicide. But when she meets a boy whose brother's suicide might be connected to her family's business, life gets a whole lot more complicated—and deadly—than she ever imagined.
Adele can see and speak to the dead, although she'd much rather pretend she can't. When she finds her ex best friend Tori dead in a shallow grave, she's accused of her murder and must use her gift to find Tori's murderer—before the murderer finds her.
Five years ago, the cheerleaders in Sunnybrook began to die. Monica's sister was the last one to die, and the cheerleading squad disbanded. Now, everyone wants to commemorate the cheerleaders, but it's not so easy for Monica, especially not when she uncovers some disturbing evidence that whatever happened to all of those cheerleaders might happen again.
Eleven years ago, six kindergarteners went missing. Now sixteen, five of them come back, sending their community into shock. Scarlet and Lucas barely remember each other, and they don't remember what happened to them, and they definitely don't remember the kid who didn't return, Max. But Max's sister Avery is desperate for any hint as to her brother's whereabouts, even if it means dredging up an impossible truth.
When she was a toddler, Erin Blake survived for three days alongside the body of her murdered mother. Her story fascinated the nation, but now a teenager, she's more focused on her interest in biology. When her biology teacher is brutally murdered, she finds evidence to believe that her mother's killer has struck again…but why now?
Kyla Chen has the grades, the boyfriend, the social life. But then a video is released of her and her English teacher having sex, threatening all of her hard work. The only catch? It's not Kyla in the video, and she's running out of time to clear her name, plus track down who released the video and why.
Rory Deveaux arrives in London to start boarding school the same day that a series of brutal murders strike, mimicking the infamous Jack the Ripper killings more than two centuries earlier. One night, Rory spots someone that the police believe may be the suspect. The only problem? She's one of the few people who can actually see him, drawing her into a dark underground of crime and investigation.
Becca can hear what she calls "whispers"—the thoughts of others around her. Her ability has made her highly valuable to her criminal stepfather, until she managed to escape him and build a new life on Whidbey Island. But when a terrible accident upsets the peace of her new life, she finds that she's far from safe in her new home.
Sammy Lester is doing her best to just survive in Lake Bittersweet, OK. When her father goes missing, she knows who is to blame: the local drug kingpin, who had unfinished business with her dad. Unfortunately for her, the sheriff is also on this kingpin's side, and Sammy knows if she wants justice done, she's going to have to go after it herself.
Remy was happy—she had a great boyfriend, Jack, and the best friend a girl could ask for in Elise. But then Jack was shot, murdered, and the culprit? Elise. As the police investigate, Remy must go back over every detail and memory of her relationships to see where it all went wrong, and to know if Elise is really culpable.
Jackaby by William Ritter
Abigail Rook is in desperate need of a job when she arrives in New Fiddleham, New England. She's hired as an assistant by Mr. Jackaby, a mysterious young man who sees magic where others see nothing, and gets promptly swept up in a curious case involving a serial killer and other unnatural creatures.
Ben is in prison, and he's going to tell you all about what happened on that school camping trip in the mountains. About who died, who survived, and most importantly, how he isn't sorry.
When Alex fails to save his friend from drowning, he's consumed with guilt…and he also begins building a careful web of lies with his friend Glenn about what really happened. When a new, young teacher arrives and begins to suspect there is more to the story, Alex is forced to confront long-held secrets and choose between Glenn and the truth.
Molly, the daughter of a convicted murderer, and Pepper, a Kuwaiti immigrant, are drawn together by a mysterious package that leads them to look into the long-ago murder of Ava Dreyman, an East German resistance fighter.
Spin by Lamar Giles
When rising star DJ ParSec is found dead by her former best friend and her number one groupie, the two girls must work together to get ahead of the police, DJ ParSec's obsessive fans, and mysterious enemies to find out why she was murdered.
When five teens barely escape a collapsing building, their suspicions are aroused and they come to a shocking theory: their parents are all out to kill them. But why? And how did they come together? And most importantly: what will it take for them to survive?
Elle loved her older sister, Nina, and was heartbroken when she disappeared without a trace. When she finds a drawing of Nina's in a secondhand shop, she believes it's a clue that she can trace on an epic road trip to finally find Nina, once and for all. As long as the lies and danger Nina was outrunning don't catch up with Elle first.
When Jay discovers that his Filipino cousin was murdered and no one in his family wants to talk about why, he puts aside his summer plans and travels to the Philippines to find out what really happened.
When Miranda's best friend Syd runs away one day during their senior year, she leaves behind a cell phone with a message and more questions than answers.
When a girl is found dead in the lake at Kay's boarding school, she leaves behind a scavenger hunt for Kay to solve. But as Kay gets drawn in, she finds herself implicated in a murder investigation—and she refuses to go down for this crime.
Sadie by Courtney Summers
When twelve-year-old Mattie is found dead and her murder investigation is bungled, her older sister Sadie sets out on a road trip to find the truth…and then becomes a mystery herself when she disappears. Popular podcast host West McCray picks up the investigation—but will her find the truth, or just another tragedy?