This content contains affiliate links. When you buy through these links, we may earn an affiliate commission.
Magneto was first introduced in 1963 in Uncanny X-Men #1. He's been a part of the Marvel mutant landscape from the very beginning, set up as their greatest villain and the antithesis of Professor X. Much has been written and discussed about how the X-Men were an allegory for the Civil Rights Movement in the 1960s, likening Professor X to Martin Luther King, Jr., and Magneto to Malcolm X.
Both Professor X and Magneto wanted the same thing: a world in which mutants could live in peace. While Professor X strived to live alongside humans and find acceptance, Magneto preferred to show that mutants were the dominant species and that humans should cower and be subservient. These views are extremes and don't map 1:1 to Dr. King and Malcolm X, of course.
But if Magneto is to be compared to Malcolm X, why was he ever made to be a villain? Over the course of the last 60 years, Magneto's place in the mutant world and the Marvel Universe at large has shifted. In the recent A.X.E: Judgement Day storyline, he even went so far as to die a hero in Storm's arms.
External Representation of Internal Conflict
Try to imagine a superhero comic book without a superpowered battle. Sure, they've happened on rare occasions, but they're a part of the genre. If we wanted to read about two people having an argument without superpowered fisticuffs, we'd just read literary fiction. As Brian Michael Bendis wrote in his book, Words for Pictures, action scenes are external representations of internal conflicts.
So, when Stan Lee and Marvel launched the X-Men in 1963, they needed to paint in broad strokes and set up both the ideological and physical conflict between Magneto and the X-Men. Magneto throwing metal objects at Cyclops was a physical representation of the ideological barbs traded between Malcolm X and Dr. King (even if the two actually got along in life).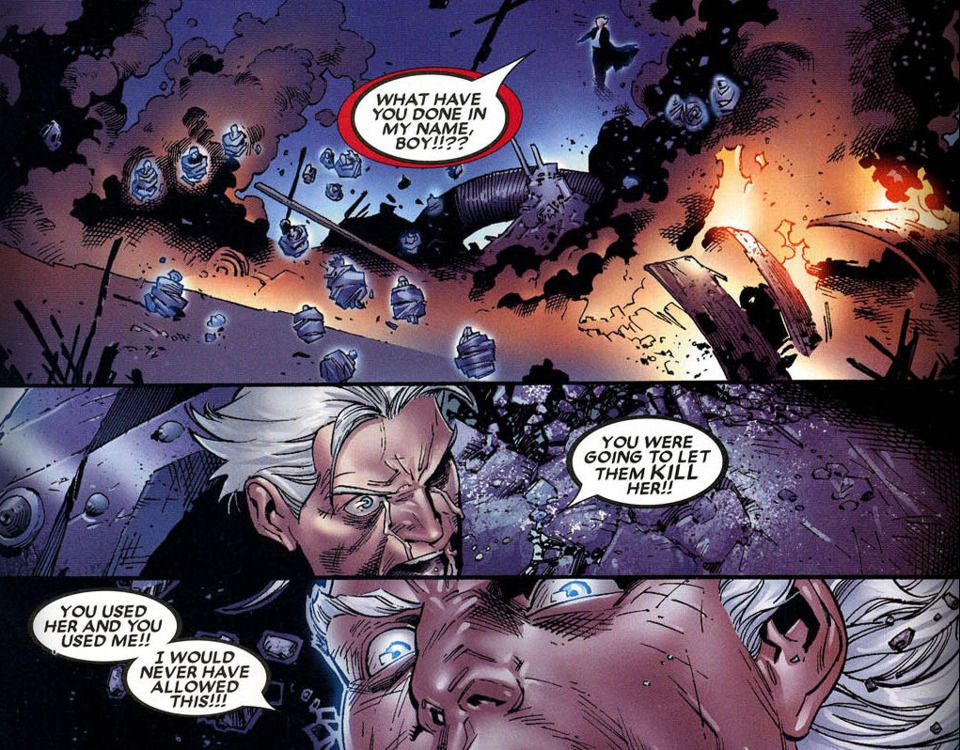 Admittedly, the early years of comic books weren't big on nuance. Reading them now, the dialog is overwrought, and the action sequences feel cliché, even if they were new and exciting then. Nevertheless, it's hard to imagine a man who survived Auschwitz and was literally fighting for the survival and acceptance of his people as a villain.
Villains Gonna Villain
Over the decades, of course, Magneto has done monstrous things. As someone who started reading comics in the early '90s, the image of him ripping the adamantium out of Wolverine is stuck forever in my brain. At one point, he genetically altered the residents of the Savage Land to make them into mutants. He manipulated the Earth's magnetic poles in order to blackmail the world's governments.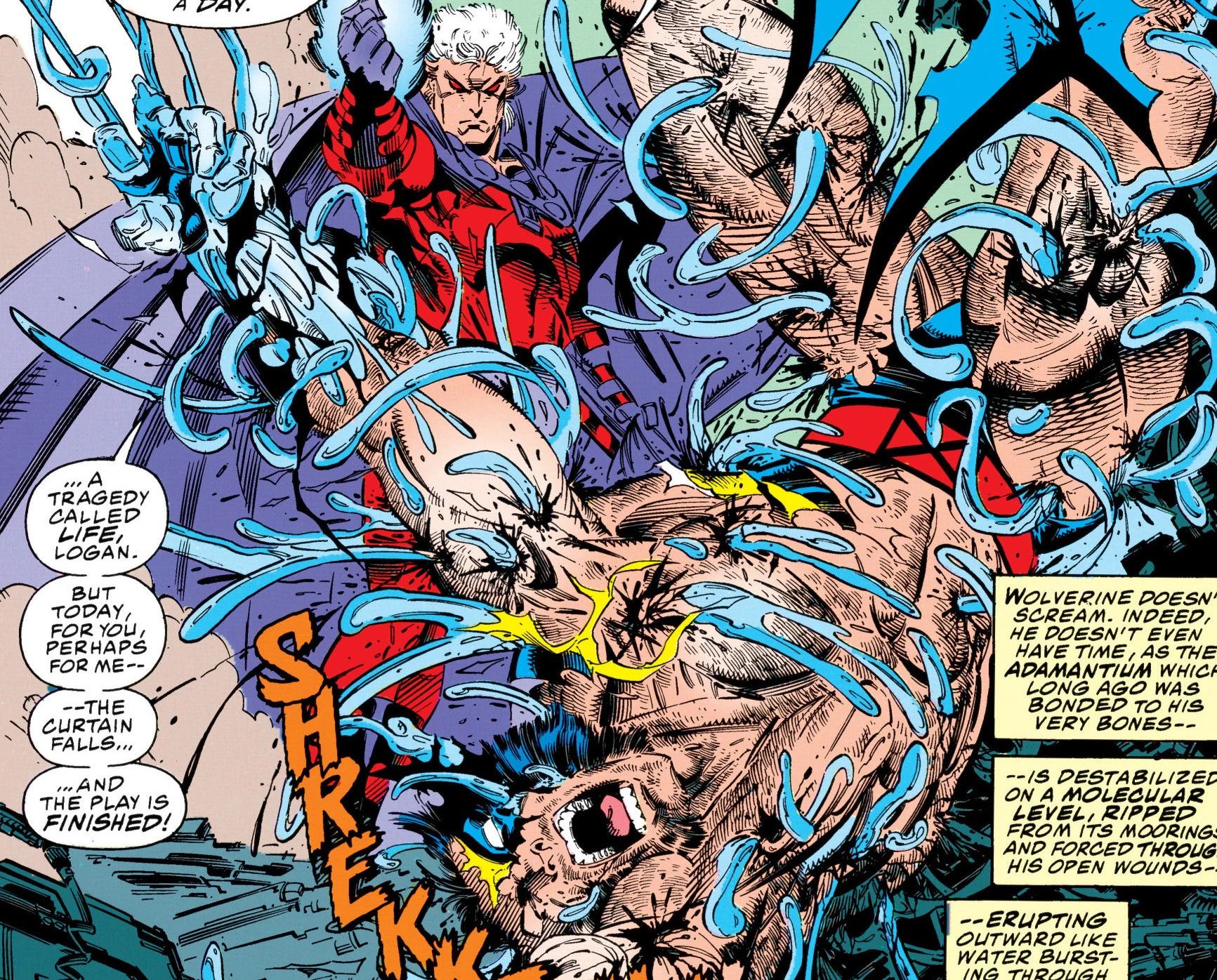 He's broken Professor X's neck, attacked San Francisco with Sentinels, once killed a scientist with a paperclip, and created the Brotherhood of EVIL Mutants. Yep, he put Evil right there in the name. Sure, that's been recently retconned, but it definitely happened.
He has assaulted, kidnapped, and fought the world's heroes on countless occasions. Innumerable human lives have been lost in his conquests. Nevertheless, that threat of heroism was always present. He lived through tragedy most of us can only imagine. And his end goal was always for the happiness and prosperity of mutants, a subset of humanity constantly marginalized.
The Ascension of Magneto
Throughout the decades, there have always been glimmers of the hero Marvel would eventually recognize Magneto to be. Many of my favorite moments would occur after some climactic battle. In the aftermath, Charles and Magneto would have a moment, a small conversation. There was respect there, even love sometimes. Despite their differences and battles, they knew there was more that united them than divided.
The biggest swing toward heroism occurred in the early 2000s. Despite blackmailing the world to get it, Magneto created the mutant nation of Genosha, a safe haven for all mutantkind. Even if the manipulation of the Earth's magnetic field crippled Magneto and practically depowered him, he had attained his goal.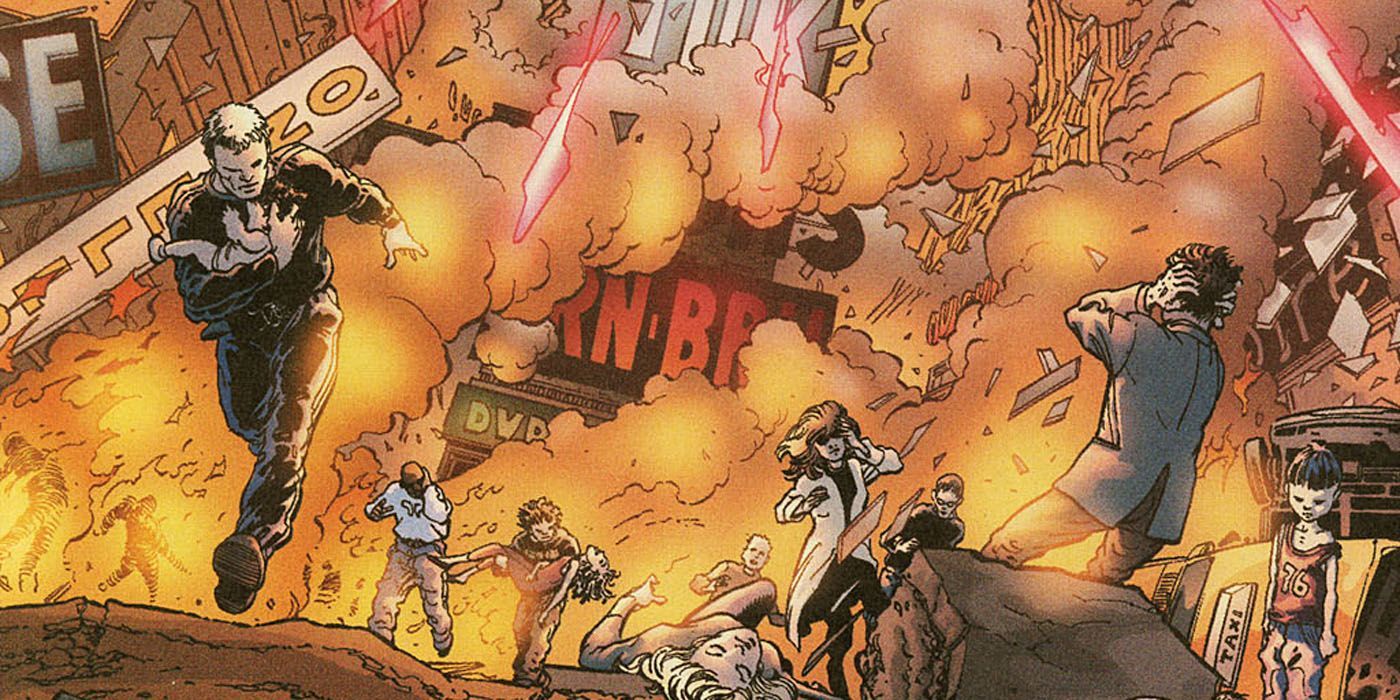 Then came the massacre of Genosha. Sixteen million mutants were wiped out. Magneto survived, though he was thought dead. When he eventually climbed out of the rubble, he consistently aligned more with the X-Men than against. With each proceeding story, Magneto was more and more a hero, albeit still with that violent villainous streak.
So What Changed?
Magneto didn't change, not really. All characters grow and change, sure, though that change is VERY slow in comic books. What did change was the global understanding of the plight of marginalized groups. Malcolm X was often written about as a dangerous radical in the 1960s. Of course, it was frightened, racist white people writing those words. The perception of Malcolm X now is one of a hero and fundamental leader of the Civil Rights Movement.
So has our view of Magneto changed. Manipulating the Earth's magnetic field doesn't seem so terrible now if it means that marginalized groups can live in peace. Magneto's views that once seemed "dangerous" and "extreme" now seem reasonable considering everything he and mutants have been through. Along the way, characters like Professor X and Cyclops have taken more villainous turns. New and more dangerous Orchis and the Purifiers have made Magneto seem downright reasonable.
Magneto: The Hero We Didn't Deserve
The best villains don't think they're villains. Think about the Marvel Cinematic Universe. The best villains are those like Killmonger, Thanos, and Namor. Their concerns are legitimate, even if their methods are brutal. If you have to wonder if the supposed heroes are in the right, those are the best villains.
In the case of Magneto, he was always the hero. Sometimes, his methods have been far too brutal, but more often, his actions were justified. He was fighting against systemic oppression. He was fighting for the literal survival of his people. His death as a hero was merely the fulfillment of who he always was.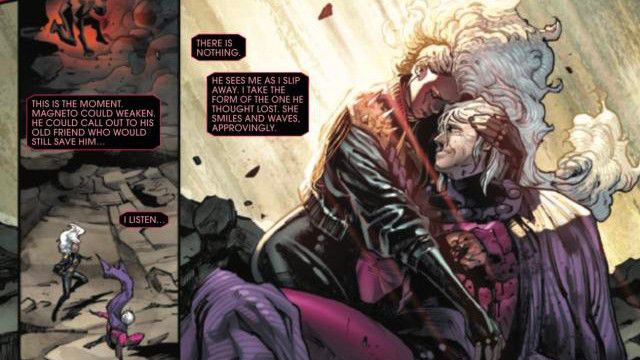 But don't worry. These are comic books we're talking about. He'll be back. Heroes always get back up.