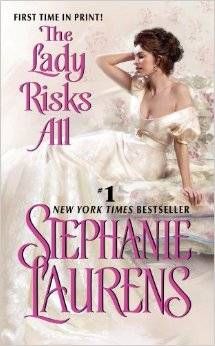 Every week, a different Panelteer will give you a rundown of the comics they're most looking forward to for the week. Floppies, trades and omniboo are all fair game here. This week, Ali tells us whats on her pull list.
On top of being New Comics Day, this Wednesday is also the first day of fall. Break out your favorite layering sweaters and hoodies! It's time to snuggle up with these new comics and a pumpkin spice latte.
Grayson #12 by Tim Seeley, Tom King, and Mikel Janin (DC Comics)

I finally picked this comic up for the first time last month and it is an absolute delight! I'm mad at myself for not listening to everyone and getting on this book sooner. It's brilliantly self-aware and full of spy-fi wonderfulness. And this latest issue promises some Bat-family drama. Also butts.
Runaways #4 by Noelle Stevenson, Sanford Greene, and John Rauch (Marvel Comics)
I'll be totally honest, I don't think I've been this into Runaways since Brian K. Vaughan and Adrian Alphona first introduced the series. I adore this new line up characters. From the first issue, Stevenson and Greene have fully fleshed out each of the characters and expertly captured the angsty drama of high school relationships.
Amelia Cole and the Impossible Fate by Adam P. Knave, D.J. Kirkbride, Nick Brokenshire, and Rachel Deering (IDW Publishing/Monkeybrain Comics)

New season, new comic series. Well new to me at least. This is the fourth volume of Amelia Cole's adventures but the first one I'm picking up. The titular heroine lives in both a world of science and a world of magic. Adventure ensues. Sounds pretty cool so I'm gonna give it a shot.
Invisible Republic #6 by Corinna Bechko and Gabriel Hardman (Image Comics)
Image Comics has mastered the art of the trade paperback. The first trade of Invisible Republic (like the first trade for all Image titles) came out as soon as the first arc was finished in issues at was priced at $9.99. Which means I was able to read and fall in love with this epic sci-fi drama in enough time to start picking up the series this week in issues.
How about you guys? What's on your pull list this week? What are you looking forward to the most about fall?