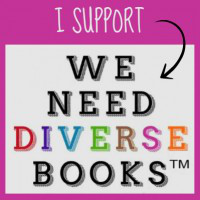 This content contains affiliate links. When you buy through these links, we may earn an affiliate commission.
This is a guest post from Sona Charaipotra. An entertainment journalist who's written for publications from The New York Times to TeenVogue, Sona Charaipotra is the co-founder of CAKE Literary, a boutique book development company with a decidedly diverse bent. A screenwriter-turned-author, Sona is a strong believer that three act structure can work in fiction, too. She is the co-author of the YA dance drama Tiny Pretty Things and a proud member of the #WeNeedDiverseBooks team. Find her on the web at CAKELiterary.com and follow her on Twitter @sona_c.
____________________
Something happened to me last week at Book Expo. Something that hadn't happened to me in 33 long years as a reader. I saw my name in a book.
Nope, not in the byline (although that happened too, finally, and YAY!). But right there on the cover – in the title itself – and on the pages all throughout.
It was a picture book, all red and golden and sitting unassumingly in a booth tucked away on the expo floor. It's called Sona and The Wedding Game. And in that book, after endless years of looking for myself in print, I finally found myself.
It was a surreal experience. I wanted to cradle that book and pet it, sit there and read it lovingly. But mostly, I wanted to take it home to my daughter. Because if I can see my name in a book, after 33 long years as a reader, I can assure her that one day, she will too.
As part of the #WeNeedDiverseBooks team, I've been doing panels across the country – from a snowy Minneapolis to a thunderstruck Austin, to right here in my hometown of New York City. Every time we do one of these panels, I talk about not seeing myself in books as a kid all those years ago, and how my daughter, Kavya, still doesn't see herself in books today. Every time I bring up her name during one of these events, I get weepy. Because honestly, there's plenty of statistics and rhetoric and anger and caveats. But that – my daughter looking for herself on those pages – that's where it hits close to home.
As a team, #WNDB is working hard to change that – with the grants and the Walter Award and the panels and the upcoming diversity fest. We're joining forces to create a loud, unified, undeniable voice, one that demands representation of the here and now in the here and now.
Books – especially children's books – can and do change lives. Seeing and recognizing yourself in the pages of a book provides something priceless: the idea that your voice, your story is important. Not seeing yourself? It's devastating. As a writer, that one small picture book sitting on the shelf proved to me what we're really working toward. A mirror to go with all those windows. Validation. And really, a glimmer of hope.
____________________
We run a pretty sweet little bookish Instagram account, if we do say so ourselves (and we do). Come check it out.