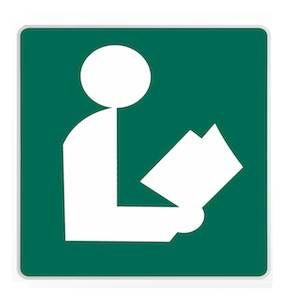 Lists
What Do Librarians Read?
This content contains affiliate links. When you buy through these links, we may earn an affiliate commission.
If you were lucky enough to spend your day surrounded by stacks and stacks (and stacks) of books, what would you pick up next? In this blog series, I'll talk with people deep in the book world and all its book-y secrets—librarians, book editors, and booksellers—to hear about their personal reading lists. Here, librarians from around the country reveal what's on their nightstands.
Lynn Lobash | New York Public Library
What I'm reading now: I just received The New Yorker Summer Fiction: Love Stories in the mail. Rachel Kushner, Joshua Ferris, Colm Tobin, Miranda July, Tobias Wolfe, and a sketchbook by Alison Bechdel. It is full of promise.
What's on my to-be-read list: As you might imagine, working at a library I am a bit spoiled for choice. Our staff write some compelling staff picks and curate tempting lists, so my shelf is long and growing longer every day. Edward St. Aubyn's Bad News, the second book in the Melrose Series just jumped the queue after reading Ian Parker's wonderful profile in the New Yorker, and I am dying to read Emma Staub's The Vacationers.
How I choose my next book: In addition to NYPL recommendations, I follow NPR Books, McNally Jackson, The Strand, and Word Bookstore and several publishing houses on Twitter and Tumblr. I listen to Terry Gross and Leonard Lopate. I read The New York Times Sunday Book Review. I am particularly fond of the By the Book section.
Favorite book to recommend: What I recommend really depends on the person on the other end of the recommendation. The book I have recommended more than any other though is probably The Restraint of Beasts by Magnus Mills. I love that book. It is so deadpan, odd, sinister, and funny. It's like watching a Coen brothers movie.
—
Jessica Shaykett | American Craft Council Library (Minneapolis, MN)
What I'm reading now: The World to Come by Dara Horn. It's a mystery about a man who steals a Chagall from a museum because he believes it belonged to his family. The plot focuses on the imagined history of the painting, as well as that of the thief's ancestors. I'm reading The World to Come for the Art Libraries Society of North America (ARLIS) Twin Cities Chapter book club. We read both fiction and non-fiction works that feature art and art history as a central theme.
What's on my to-be-read list: I can't wait for The Late Starters Orchestra by Ari Goldman. It's a memoir about a middle aged man who decides to take up playing the cello. As I get older and less optimistic about my abilities to learn new skills (especially related to craft), I hope it will inspire me to find pleasure in the process of doing, rather than focusing on the need to achieve perfection.
How I choose my next book: I seek out recommendations from friends and colleagues, and I also subscribe to the magazine Bookforum. I've found Twitter—especially feeds like @nytimesbooks, @artsbooks, and @designersbooks—to be helpful.
Favorite book to recommend: Iris Murdoch, the Irish-born British author and philosopher, is one of my favorite writers. I love to recommend her book The Sea, The Sea, a beautifully detailed, heavily character-driven novel about a retired playwright who moves to the coast to write his memoirs, only to be haunted by family, friends, and lovers of the past.
—
Dena Heilik | Free Library of Philadelphia
What I'm reading now: A Man Called Ove by Fredrik Backman (so good!)
What's on my to-be-read list: The Book of Life by Deborah Harkness, Sand by Hugh Howey, The American Plate by Libby O'Connell, Mommy Man by Jerry Mahoney, Flying by Megan Hart, and the other 200 unread books sitting on my Kindle.
How I choose my next book: Checking Netgalley and Edelweiss for interesting arcs, following the blog Smart Bitches, Trashy Books for romance recommendations, getting recommendations from patrons at the library, checking what my friends are reading on Goodreads, reading Locus for science fiction and fantasy books, reading next books from authors on my auto-read list. I'm pretty omnivorous in how I choose my books.
Favorite book to recommend: Just one!? Right now it's The Martian by Andy Weir. I love recommending The Blue Sword and Sunshine by Robin McKinley. Anything by Tanya Huff if a patron likes fantasy or science fiction. The Book Thief if they want a cathartic cry.
—
William Ottens | Oskaloosa Public Library (Oskaloosa, IA) and Librarian Problems
What I'm reading now: Why We Took the Car by Wolfgang Herrndorf
What's on my to-be-read list: Beautiful You by Chuck Palahniuk, The Dog Stars by Peter Heller, Paper Towns and Abundance of Katherines by John Green, Twelve Years a Slave by Solomon Northup, The Land of Stories: The Enchantress Returns by Chris Colfer, Mr. Mercedes by Stephen King, Little Wolves by Thomas Maltman, Noggin by John Corey Whaley…and probably more I can't remember.
How I choose my next book: One of my favorite things about my job is I get to order books at a rate I would never get to do so for myself. I love reading reviews, seeing what's coming out, discovering new titles, and opening boxes of brand new books—that's how so many end up on my to-be-read pile! How do I pick what specifically to read next? Honestly, most often it's whatever ends up on the top of my pile when I check a stack of books out. Sometimes it's the programming I do for the library that helps determine what book I actually pick up. "One community, one book" programs, book clubs, and book talks all help me figure out what I (need to?) read. I serve on the Iowa Center for the Book's All Iowa Reads committee, for which I read many books I may never normally pick up. Also, this past January, I started a Books and Beer club with the co-owner of a local pub. The members of the group rotate choosing titles. It's been a great way to expand my genre horizons!
Favorite book to recommend: I LOVE recommending Invisible Monsters by Chuck Palahniuk. I enjoy seeing people's reactions when I say it's about a supermodel who gets her lower jaw blown off in an accident, runs away to Canada with a transsexual, and steals prescription drugs from rich people's homes to push in night clubs.
____________________
Did you know that Book Riot has a YouTube channel? We do. It's new and we are having fun with it. Check it out here.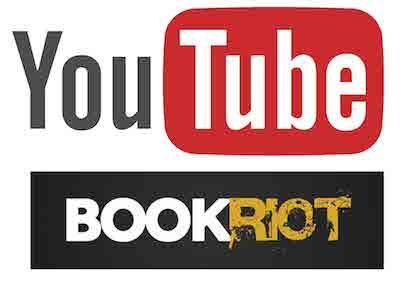 Save