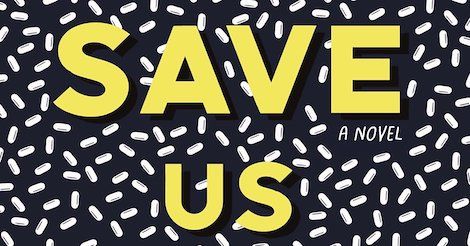 Fiction
WE CAN SAVE US ALL Is an Ivy League FIGHT CLUB
This content contains affiliate links. When you buy through these links, we may earn an affiliate commission.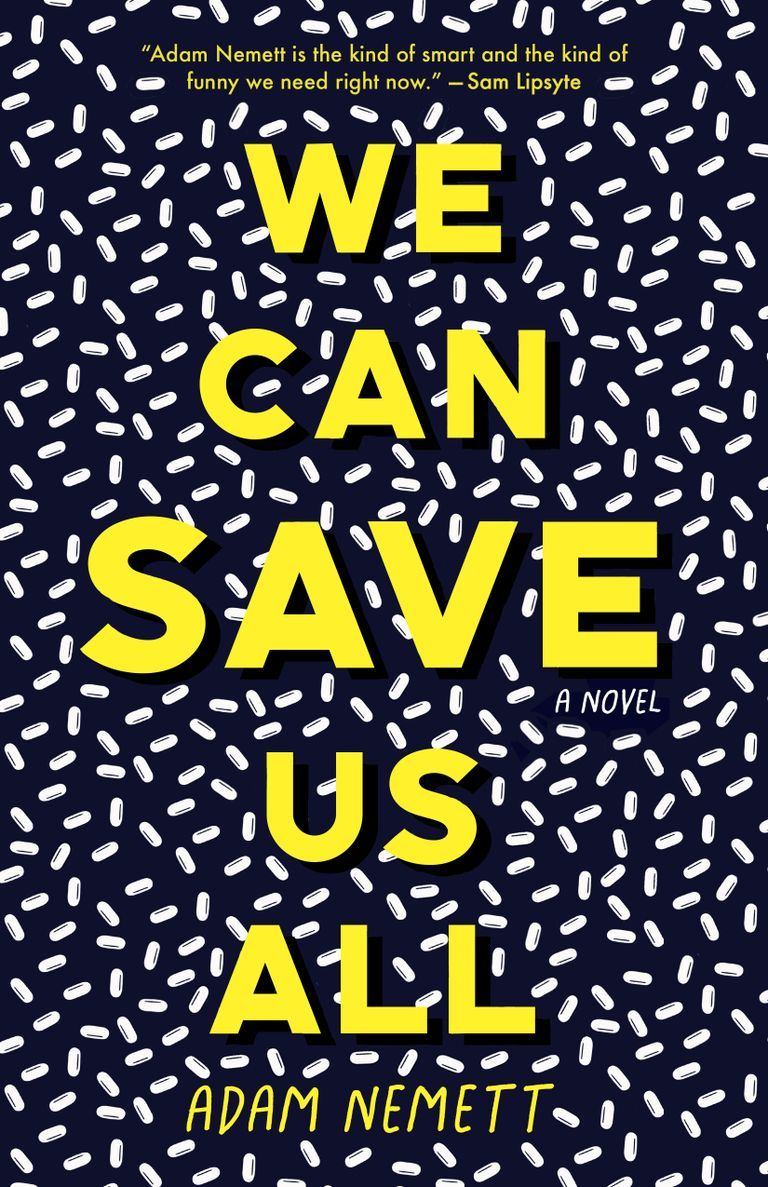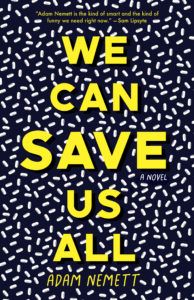 We Can Save Us All is wonderfully unhinged. It follows a group of Princeton students as they're inspired by a wealthy cult leader type to drop out of college, develop larger-than-life alter egos, and try to stave off an impending apocalypse that may or may not be real.
Clearly, debut novelist Adam Nemett is juggling a lot of balls here. The book is a biting look at millennial masculinity, whose major cultural touchstones are superheroes, prescription drugs, and an absolute faith that a few smart young men (and they are mostly men) can change the world.
One of the book's many amusing aspects is the bizarre specificity of the superhero personas. Nemett's clearly had some fun with these. Here's a rundown of some:
Business-Man: An introspective and frustrated nerd, Business-Man is a familiar type of narrator. He's self-aware, though, to the point that he turns his lack of charisma into his business-suited superhero self. Because what's more powerful than a college student who's good with spreadsheets?
Cap'n Cunt: Cap'n Cunt is brash and punkish, like a more intellectual Marla Singer. She's also an object of lust for the two main male characters, the milquetoast Business-Man and the leader who looms over all the superheroes. Unfortunately Cap'n Cunt's body, and the vulnerabilities and allegiances it inspires, is a focal plot point.
The Golden Echo: A mishmash of pop culture references, from Blade Runner 2049 to The Cure. He's also a killer DJ/composer, which is of course essential to an undergraduate band of vigilantes.
Sergeant Drill: A Navy brat who becomes a kind of personal trainer/drill commander/general embodiment of toughness.
Honey Mustard: A late joiner, clad in yellow, who describes herself as "sweet and spicy."
Ultraviolet: An electronics whiz, which is very useful when society starts breaking down.
It Girl: A psych major who becomes a kind of mother-hen therapist to the fledgling superheroes, because clearly gendered emotional labor doesn't end even as the world does.
The Red Ruminator: A politics major who can filibuster like no one else.
Ugs: A master synthesizer of drugs.
Prints: A Prince lookalike who's intent on printing out all the content on the internet before it disappears.
LAX Luthor: Um, I'm not sure…
From LAX Luthor to Sergeant Drill, the superheroes from We Can Save Us All believe they're saving the world. But clearly they're first saving themselves, from an outside world that looks all too dull.