News
Seanan McGuire's Wayward Children Series is Coming to Television!
This content contains affiliate links. When you buy through these links, we may earn an affiliate commission.
The Wayward Children novella series by Seanan McGuire will be coming to the small screen, picked up by SyFy and Legendary Television. Joe Tracz will adapt the first book–Every Heart a Doorway–and serve as showrunner. With multiple book adaptations, including the Percy Jackson: The Lightning Thief musical and the A Series of Unfortunate Events TV series, he seems like an excellent choice to adapt this YA, fantasy novella series published by Tor.com.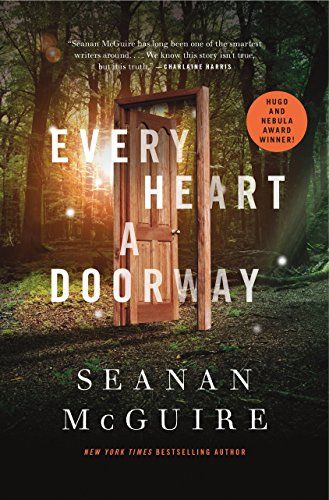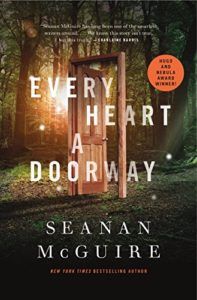 For those of you unfamiliar with the series, imagine if all the stories about entering a doorway into another world–Alice in Wonderland, The Chronicles of Narnia–were true. And then imagine the teenager who enters that door and lives the perfect magical experience of their dreams being thrust back into our reality. How strange that teenager will seem to their family. How lonely and lost they would be. Enter Eleanor West's Home for Wayward Children, a boarding school that serves as a home for those waiting and hoping for their doors to open once more. In Book One, there's a murderer loose in the school. New student Nancy is a prime suspect since she hails from the halls of the dead. Can she figure out who the real killer is?
The series consists of four novellas:
Down Among the Sticks and Bones
This award-winning series is diverse and fun and sure to be an amazing TV series. I've been listening to them all on audio, so if you haven't read them yet, I can recommend the audiobooks.