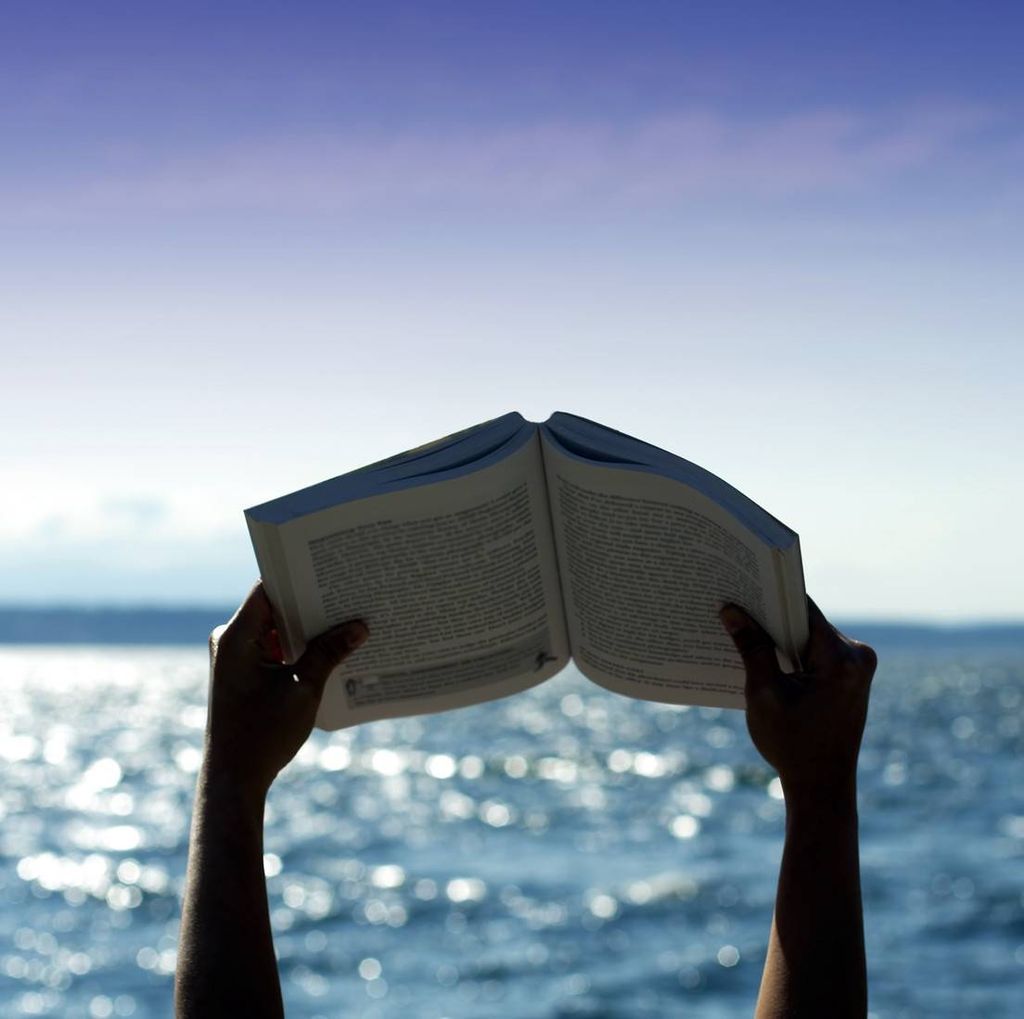 I'm not a person who takes vacations. Since becoming an adult (and I use that term loosely), I have taken zero time off to travel and relax. I don't count visiting family for the holidays because, for me, time with my family is far from relaxing. But when offered the opportunity to leave Boston and hit the Caribbean in December with my roommate and her family, I said yes.
Being on a cruise ship for a week was strange. The boat is like an adult summer camp. There are activities to do, dining halls, and overenthusiastic directors that you harbor a secret crush for probably because you're trapped on a boat in the middle of the ocean. At port, you can choose from a variety of excursions like snorkeling and horseback riding.
But what did I do for most of my vacation? I read.
Much to the disappointment of my fellow vacationers. My only saving grace was my roommate, who also took to the balcony of our room to read for hours at time in the sun and away from people.
Can I read at home? Yes, I can, which is probably why the rest of the family seemed so affronted. But for people who aren't readers, they probably don't understand how rare it is to be free of distractions.
Both my roommate and I work with books for a living. She works for a children's book publisher and I'm a book blogger and reviewer. Admittedly, we get a little burnt out on books that we won't touch one for weeks for recreational reading. Add in the regular distractions of just existing on this earth, like television and internet, and one's reading time has some vast competition.
On vacation, especially on a cruise ship in the middle of the ocean, there is no internet. There's no work or errands to run. And the television stations offered are abysmal. Some days, we were at sea, which meant no getting off the boat and I've never done anything more relaxing than sit on balcony with a book in my lap, the warm sun on my face, and the only noise being the constant white noise of the waves.
At dinner one night, one of the family members asked how many books we've finished since the start of the trip. I did about a book and a half, while my roommate was the real MVP and finished three. She also cried over one of them, so she gets bonus points.
A comment came from the other side of the table: "I wouldn't read on vacation, even if the book was that good."
Though it was by far the worst comment we received about choosing to read, it was one of many. We even took to counting how many times we were chastised for not engaging in the ship's activities.
However, it's our vacation too! Our idea of relaxing is with a Kindle in hand instead of doing karaoke with strangers. Besides, don't you think this beach is begging for a cold drink and good book?