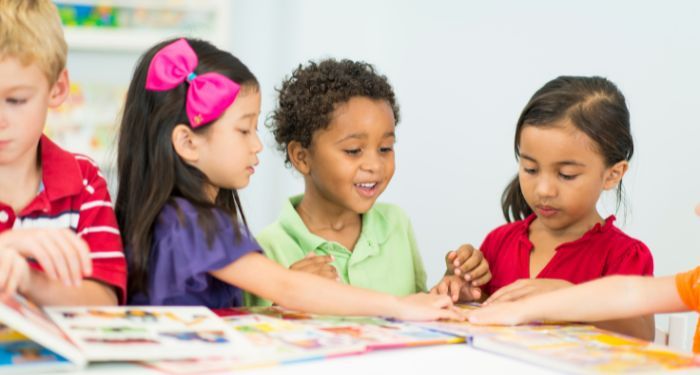 Children's
10 Picture Books You've (Probably) Never Heard Of by Creators of Color
This content contains affiliate links. When you buy through these links, we may earn an affiliate commission.
Prepare yourself for an unapologetically diverse book list! All the books on this list are written by authors of color, many are illustrated by artists of color, and most feature characters of color. #sorrynotsorry
In all seriousness, creators of color need and deserve our support. The publishing industry is challenging to break into, and that difficulty is compounded for authors and illustrators with marginalized identities. Furthermore, authors of color are often paid less than their white counterparts.
Children's books are among the most important genres in need of diversification. Children from diverse racial backgrounds need to see themselves reflected in books. Conversely, children from dominant cultures need to see others represented in various and multifaceted ways. Unfortunately, books about and especially written by people of color still do not reflect our population.
I am proud to write for an organization that is intentional about highlighting marginalized writers. All people deserve to tell their own stories and have those stories heard. For too long, the powerful have shaped the narratives about marginalized populations. I'm hopeful that our efforts at Book Riot are helping to right that wrong.
A surprising, but super cool, side effect of writing for Book Riot is that people share books with me all the time. Often, I receive under-the-radar gems that I would never have found on my own. Thus, I figured readers might appreciate the opportunity to check out some of these lesser known titles.