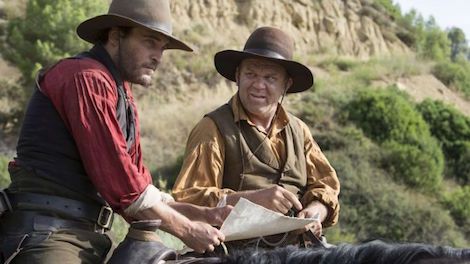 News
Watch the Trailer for THE SISTERS BROTHERS by Patrick deWitt
This content contains affiliate links. When you buy through these links, we may earn an affiliate commission.
The Sisters Brothers, the award-winning Western, is headed to the big screen this fall. It's the story of two notorious hitmen, Eli and Charlie Sisters, sent to kill a man who supposedly stole from their boss. Hijinks, self-doubt, and a lot of gun play ensue.
The dark comedy features John C. Reilley and Joaquin Phoenix in the title roles, and also stars Riz Ahmed and Jake Gyllenhaal. This is the first English-language film for French director Jacques Audiard.
Yippee ki yay, Sisters Brothers! See the first trailer in all its glory for yourself: