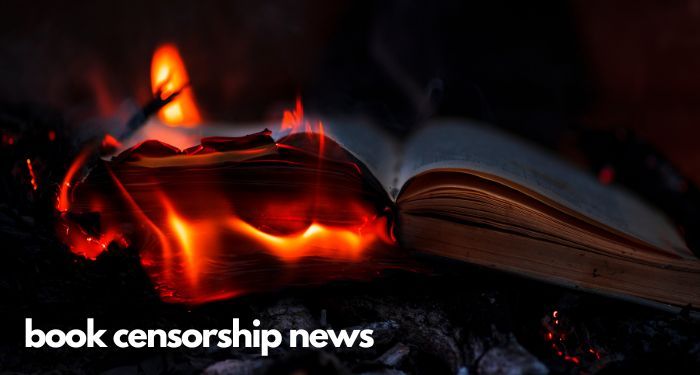 Censorship
Book Bans May Bring the Return of Child-Free Libraries: Censorship News, August 4, 2023
Public libraries are synonymous with children today, with story times and an inviting children's section considered essential features. Arguments for increasing or maintaining library funding often reference the library's role in literacy education for kids as well as the many happy memories even adults who no longer frequent the library still hold for childhoods spent there. But public libraries weren't always welcoming to kids, and a lot of the book banning strategies and the policies they've inspired might just have those child-free libraries make a comeback.
The first publicly funded library in the U.S. was the Boston Public Library in 1854, where you weren't allowed in the doors until you were 16. As more libraries were built across the country, they continued to turn children away at the doors, partly because of the corrupting influence fiction was thought to have, and partly because kids were considered loud, messy, and destructive to the books.
The New York Public Library, built in 1911, had a Children's Room, run by Anne Carroll Moore, who fought for libraries to be a more welcoming space for kids. At the time, Brooklyn schools considered library books useless for kids younger than 3rd grade, because they couldn't read yet. Moore started hosting storytimes and was able to change the library policy to allow children to check out books.
More than a century later, it seems absurd to not allow kids in the doors of the library — except that many of the news stories listed below have that (perhaps unintended) effect. Fiction was seen as a corrupting influence in the 1800s, and the book ban movement today uses this same logic.
Teachers are donating their classroom libraries to make sure they don't violate new laws. Libraries are considering policies that don't allow unattended teenagers in the doors, and don't let children or teens have their own library cards. And as the number of "acceptable" or "safe" kids' books shrink, as more and more books get challenged for every conceivable reason, why would kids want to come to the library in the first place? If they can't find anything that represents their reality, why would they want to browse the shelves?
Libraries are not static. They're constantly changing and adapting. If we're not careful, if we don't fight tooth and nail for the freedom to read, the patronizing attempts to "protect" kids from diverse books will push them out of libraries entirely.
Book Censorship News: August 4, 2023