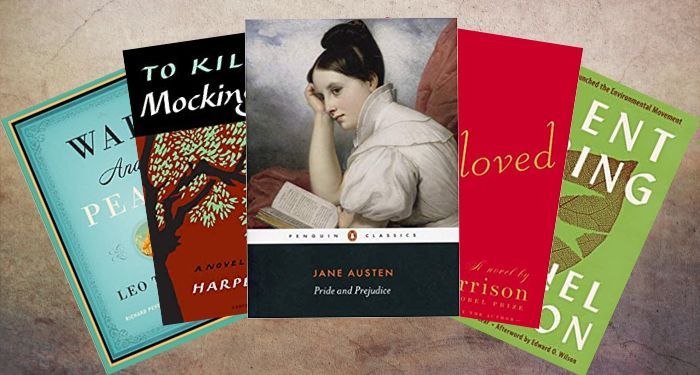 Lists
The 20 Most Famous Books of All Time
This content contains affiliate links. When you buy through these links, we may earn an affiliate commission.
How does a book become one of the most famous books of all time? What makes a book stick in our collective consciousness? How do some titles sound familiar even to those who haven't read them?
The books on this list are widely-known. However, that does not mean that they are widely loved or are even necessarily good. I've intentionally left out the most problematic of these, as I don't wish to give them or their authors any more attention (including the author of the wizard books). Still, there are a few WTF-worthy books included, so be forewarned.
Mostly, however, this list is full of titles many folks know about because of their cultural impact or their infamy beyond the bookish community. Some of them were forced upon us in school, others gained the spotlight thanks to Oprah or other celebrity buzz. Still, others are simply so controversial or surprising that people have been arguing about their merit or meaning for years.
Obviously, there are more noteworthy books than I have space for here, so don't come for me if your faves (or your most hated) are absent from this list. Without further ado, here are more than 20 of the most famous books of all time. How many have you read?
---
There you have it! Did any of your least or most favorite titles make the list? Looking for more popular titles? Check out the lists below for more famous recommendations and other relevant resources.