Fiction
8 of the Best PRIDE AND PREJUDICE Retellings
This list of Pride and Prejudice retellings is sponsored by Pride, Prejudice, and Other Flavors by Sonali Dev.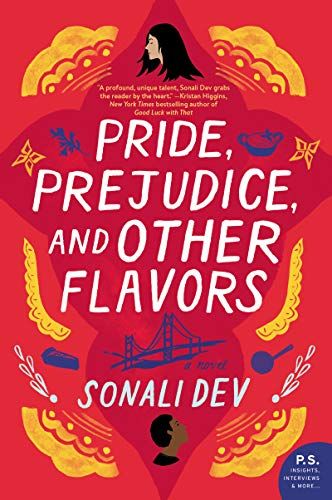 It is a truth universally acknowledged that only in an overachieving Indian American family can a genius daughter be considered a black sheep. Dr. Trisha Raje is San Francisco's most acclaimed neurosurgeon. Up-and-coming chef DJ Caine has known people like Trisha before, people who judge him by his rough beginnings and place pedigree above character. He needs the lucrative job the Rajes offer, but he values his pride too much to indulge Trisha's arrogance. And then he discovers that she's the only surgeon who can save his sister's life. As the two clash, their assumptions crumble like the spun sugar on one of DJ's stunning desserts. But before a future can be savored there's a past to be reckoned with… A family trying to build home in a new land. A man who has never felt at home anywhere. And a choice to be made between the two.
---
Pride and Prejudice retellings abound. This is hardly surprising: it is after all one of the most beloved, most well-read stories in Western history. Its popularity shows no signs of abating since its publication in 1813, and it has inspired countless sequels, retellings, and adaptations. Are you curious about the best Pride and Prejudice retellings? Read on to learn more about them.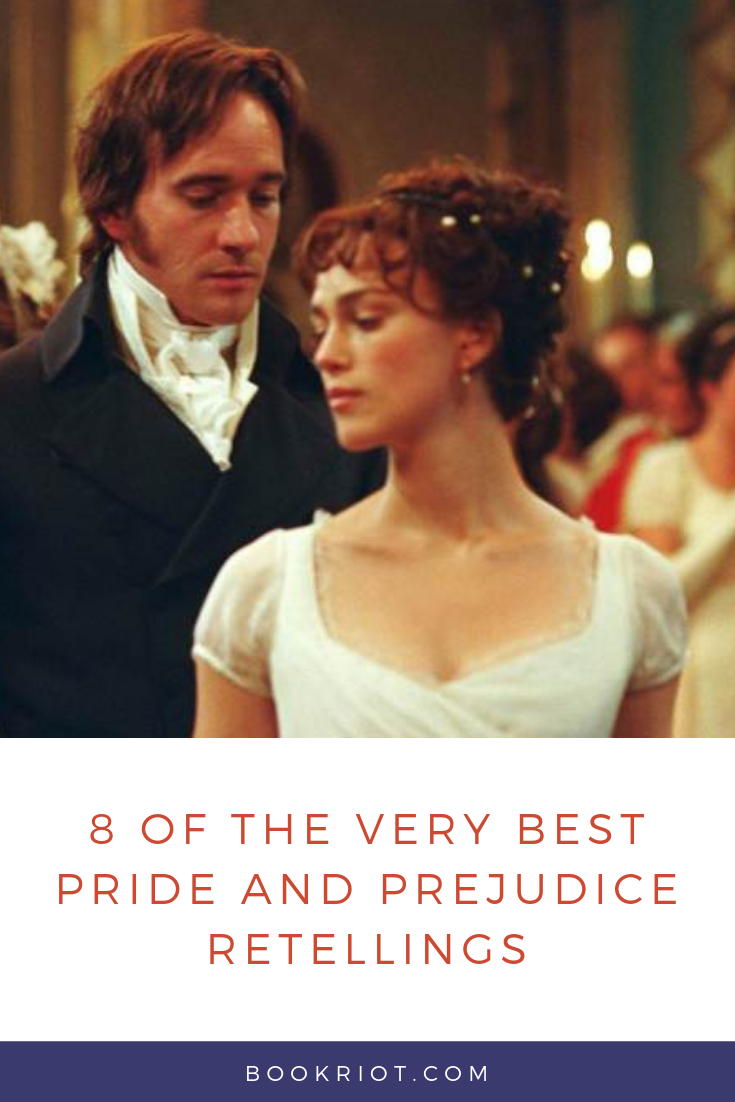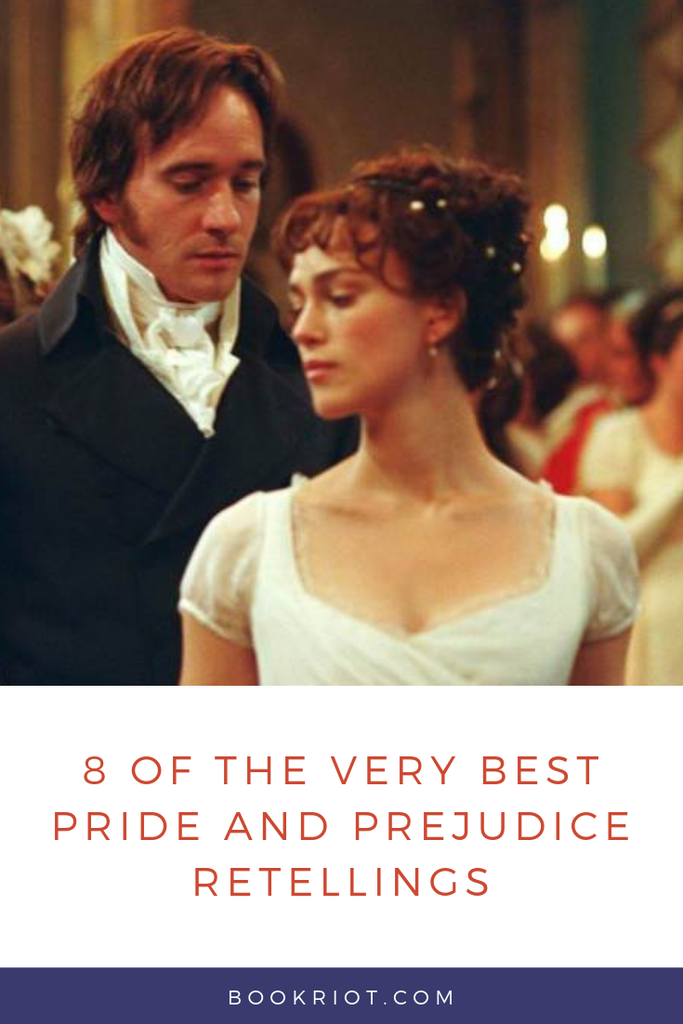 Unmarriageable by Soniah Kamal
After a rumor ravaged the Binat family's fortune and marriage prospects, Alys has found contentment teaching English literature to schoolgirls. When the family is invited to the largest wedding in the town's recent history, Mrs. Binat sets her hopes on her daughters landing eligible bachelors there. When Alys's older sister Jena catches the eye of entrepreneur Fahad "Bungles" Bingla, it seems Mrs. Binat will get her way. But will Bungles's friend, Valentine Darsee, stand in the way?
Ayesha at Last by Uzma Jalaluddin
Ayesha Shamsi put her dreams on hold to get a teaching job and pay off her debts to her uncle. Although lonely, she resists the idea of an arranged marriage – just as much as she resists her attraction to Khalid, a man whose handsomeness and intelligence aren't enough to offset his conservative, judgmental ways. But rumors about her family will force her to face unexpected truths about Khalid, and about herself.
An Assembly Such as This: A Novel of Fitzwilliam Darcy, Gentleman by Pamela Aidan
Have you ever wished to explore Pride and Prejudice from Darcy's eyes? If so, you're in luck. The first book in the Fitzwilliam Darcy, Gentleman trilogy brings us his perspective of the early events in the novel, seeking to fill in the blanks in our knowledge of the world's most beloved romantic hero.
Bridget Jones's Diary by Helen Fielding
One of the most popular Austen retellings, Bridget Jones's Diary offers an insight into the mind and life of a 30-something woman who's convinced that life will be just right if only she can lose weight, quit smoking, and meet Mr. Right. Unfortunately for Bridget, life is never quite that simple.
Pride and Prejudice and Mistletoe by Melissa de la Cruz
In this gender-swapped retelling, 29-year-old Darcy Fitzwilliam leads a perfect life…until her mother's illness prompts her to take a break from her successful job and come home to Pemberley, Ohio, to spend the holidays with her family. At her parents' annual Christmas bash, she meets 32-year-old Luke Bennet, the neighbor's carpenter son who still lives with his parents. His unambitious, sardonic ways make him the worst possible match for Darcy, even after they fall in bed together after one too many drinks. So why can't she stop thinking of him?
Eligible by Curtis Sittenfeld
In this contemporary take on Austen's novel, Liz Bennet is a magazine editor in her late 30s who lives in New York City. When her father has a health scare, both Liz and her older sister Jane return home to help, only to find their childhood home crumbling and their family in disarray. Then Chip Bingley, a doctor with a recent appearance on reality dating TV show Eligible, comes to town and shows an interest in Jane. But his friend, neurosurgeon Fitzwilliam Darcy, proves to be nowhere near as charming.
Pride and Prejudice and Zombies by Seth Grahame-Smith
Elizabeth Bennet is ready to exterminate the zombie invasion that has befallen the quiet English village of Meryton, but she's soon distracted when haughty Mr. Darcy comes to town. In this retelling where Pride and Prejudice meets The Walking Dead, romance has to coexist with zombies, bloody sparring, cannibalism, and social prejudices. It's up to you to decide which is scarier.
Pride by Ibi Zoboi
Zuri Benito knows pride. She has Brooklyn pride, family pride, and pride in her Afro-Latino roots. But it will take more than pride to save her neighborhood from gentrification – especially when a reminder of it, in the form of the wealthy Darcy family, moves across the street. What begins as mutual dislike between Zuri and their son Darius soon morphs into an unexpected understanding, but she must still find her place in Bushwick's changing landscape…or risk losing it all.
Do you enjoy retellings of classic literature? Do you often read Pride and Prejudice retellings? Drop by the comments and let us know!