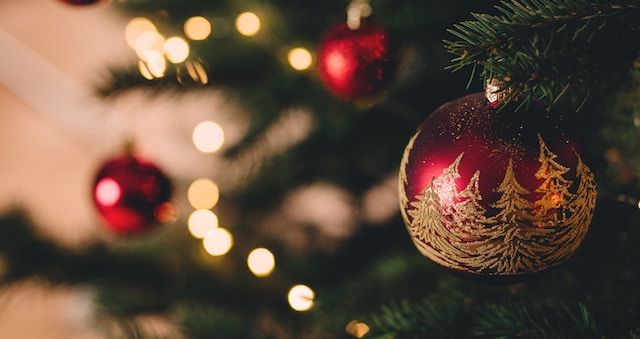 Classics
The History Of A CHRISTMAS CAROL
This content contains affiliate links. When you buy through these links, we may earn an affiliate commission.
Christmas would not be Christmas without the immortal Charles Dickens's brief and beloved tale, A Christmas Carol. Indeed, the many scenes of Christmas festivities that adorn A Christmas Carol described in joyful detail by Dickens, have been credited with the established Christmas traditions that are in practice today: the singing of carols, a sumptuous Christmas feast, gatherings of family and friends replete with hearty (alcoholic and non-alcoholic) drinks. The term Scrooge, the world's most miserable miser, and his expression on all things holiday, "Bah, Humbug!" are so entrenched in our collective unconscious that they have been listed in the Oxford English dictionary.
How did Dickens accomplish this tremendous feat of literary immortality? Dickens was a mere 31 years old when A Christmas Carol was published in 1843. Since he was 25, Dickens had gained considerable international recognition for his novels and his public lectures and readings.
Dickens's father had gone to a debtors' prison and Dickens toiled as a laborer in a blacksmith factory during his adolescence; reforming the institutions that penalized the poor had always been of paramount importance to Dickens.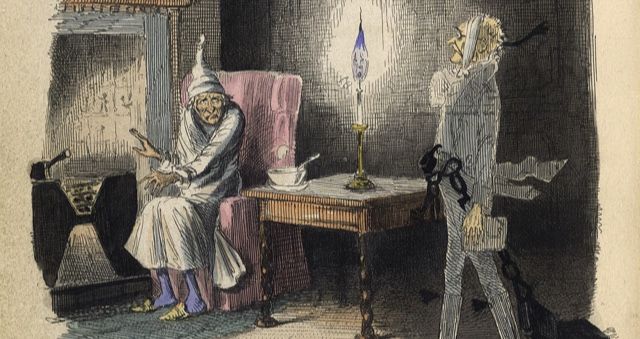 The seeds of A Christmas Carol were sown in September, 1843, when Dickens accepted an invitation from a London reformer to take an investigative tour of the Field Land Raggedy School. The British Raggedy School movement was an attempt by reformers to educate the children of the poor; since the clothes the students wore were invariably threadbare, the schools began to adapt the "Raggedy School" moniker.
What Dickens experienced at The Raggedy School were the consequences of England rushing into the Industrial Age: people were leaving the countryside and flooding the cities providing cheap labor, transforming England into an industrial powerhouse. Cheap labor was needed, and the cheapest labor came from children. Children as young as 8 years old worked in the coal mines and the factories—effectively ending their lives.
Dickens described his experience at the Raggedy School in a letter to his friend Miss Coutts:
"I have very seldom seen, in all the strange and dreadful things I have seen in London and elsewhere anything so shocking as the dire neglect of soul and body exhibited in these children. And although I know; and am sure as it is possible for one to be of anything which has not happened; that it is the prodigious misery and ignorance of the swarming masses of mankind in England, the seeds of its certain ruin are sown."
Dickens had first considered writing his observations of the Raggedy School—along with his warning of society's inevitable doom if action was not taken against child labor—in a pamphlet titled An Appeal to the People of England on behalf of the Poor Man's Child.
It took less than a week for Dickens to change his mind and alter his course in bringing the outrages to the public's notice. Instead, he would write a novel and have his characters embody all that he had seen at The Raggedy School.
Scrooge represented unchecked greed and the severe loneliness of a man isolated from humanity. Martha Cratchit, the young daughter of Bob Cratchit, the man who toiled as Scrooge's clerk, lived above a clothing factory and was lucky to visit her family on Christmas, represented the many child laborers Dickens had become familiar with. Tiny Tim, the youngest child, who was crippled and carried on the shoulders of his father Bob Cratchit, was everything good and hopeful in this world. Bob Cratchit was the everyman who, despite every effort to make good for his family—and especially Tiny Tim—was never going to advance his station in life. Scrooge's nephew was a refreshing reminder that not everyone is enamored of wealth or station in life—with a wife and friends and a community who loved him, who needed Scrooge and his hoarded wealth?
Dickens wrote his tale of redemption in six weeks, beginning in October 1843. When it came time to confer with his publishers, Chapman and Hall, Dickens was faced with a few more challenges. Dickens's last book, Martin Chuzzelwit, did not sell as well as Chapman and Hall had expected and Dickens's grand vision of having A Christmas Carol published as a stand-alone book was squashed. Unless Dickens was willing to pay for the printing of the book—Dickens's previous novels had been serialized in the newspapers or printed rather cheaply—A Christmas Carol would not be published.
Which is what Dickens did. Dickens paid for the production costs and was involved in every phase of the book's production. Upon publication in December 1843, A Christmas Carol sold six thousand copies and has never been out of print.
There were just a few other matters that Dickens had wanted for his tale: for his London neighbors to pay attention to their less fortunate neighbors and to act on the themes of A Christmas Carol on every day of the year—not just on Christmas; and to remember the last critical scenes of his tale: act before it is too late to help those in need.
Unfortunately, it has been 176 years since A Christmas Carol first appeared and the world is stuck in the systemic poverty and doom that Dickens characterized in his tale. What would Dickens do?
Also In This Story Stream