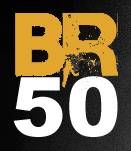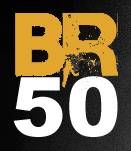 To celebrate our first birthday on Monday, we're running our best 50 posts from our first year. We'll collect them all on this page for easy perusing as they get posted, so check back to make sure you didn't miss anything. Thanks for reading. You are the best.
____________________________
#50: The Library of Fictional Fiction
#49: Why Ron Weasley Should Have Died
#48: Beyond Sparkly Vampires: YA for Lit Snobs
#47: Sites We Like: The Lisa Simpson Book Club
#46: Literary Missed Connections
#45: What Does It Mean to Be Well-Read?
#44: A Brief History of Booze and Books
#43: Top 5 Signs You Are Reading Too Much YA
#42: Songs Based on Books and Authors: A Playlist
#41: The Nose Knows: A Perfumer's Scent of a Library
#40: What's the Last Book That Kept You Up All Night?
#39: How Many Words Have You Killed Today?
#37: Mr. Darcy's Guide to Wooing Women
#36 How to Say "I Do" Without Ruining Your Bookshelves
#35 Pike v. Stine: A Retro YA Thriller Showdown
#33 #readingfail: Famous Novels I Never Finished
#32 J.K. Rowling, Nobel Laureate
#31 Rue, Race, and The Hunger Games
#30 The Misanthrope's Guide to Reading While Traveling, or How to Be Left Alone
#29 You Are Not Fat, Bridget Jones (An Open Letter)
#28 Knock It Out About Not Having Enough Time to Read
#26 A YA Film Adaptation Wishlist
#25 Flowchart Friday: Dan Brown Edition
#24 10 Awesome Literary Mustaches
#23 How to Be Embarrassed: Brief Encounters with Jonathan Franzen
#22 The Next Book You Read is Always the Best Book
#21 A Bookstore Mash Note for City Lights Books
#20 The Great Gatsby Trailer Rundown
#18 7 Ways to Fake It at Book Club
#17 How to Be a Discerning Reader
#16 What Books Were People Reading on The Titanic?
#15 At Least Speak Like You're Well-Read
#13 The Secret Lives of Bookmarks
#12 Move Over Book Clubs, Let's Start Reading Parties
#11 Top Ten Made-Up Literary Couples
#10 Libraries of the Rich and Famous
#9 Jonathan Franzen Hates Ebooks…Who Cares?
#8 Loss, Memory, and The Fault in Our Stars
#6 Is Your Favorite Author a Jerk?
#4 The Greatest American Novels, 1891-1991
#3 Orwell's 1984 v. The Real 1984
#2 When Used Books Attack: Banana Edition
#1 Sixteen Things Calvin and Hobbes Said Better Than Anyone Else