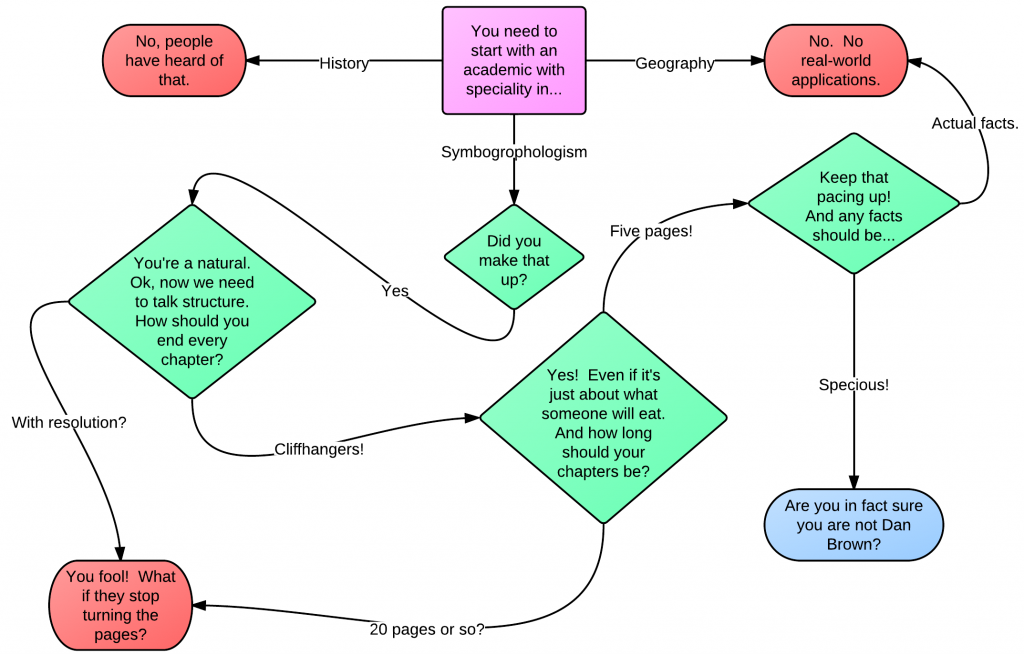 Humor
THE BOOK RIOT 50: #25 Flowchart Friday: Dan Brown Edition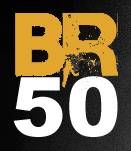 To celebrate Book Riot's first birthday on Monday, we're running our best 50 posts from our first year this week. Click here for the running list. This post originally ran May 18, 2012.
____________________________
Dan Brown told the Boston Globe this week that there's another Robert Langdon book in the works. I am genuinely and unironically excited. I love his novels. They are where I go to read a movie.
But. You know. There's a formula and all. I think this flowchart cracks it.
Have you ever wanted to write a Dan Brown novel? Let's do it.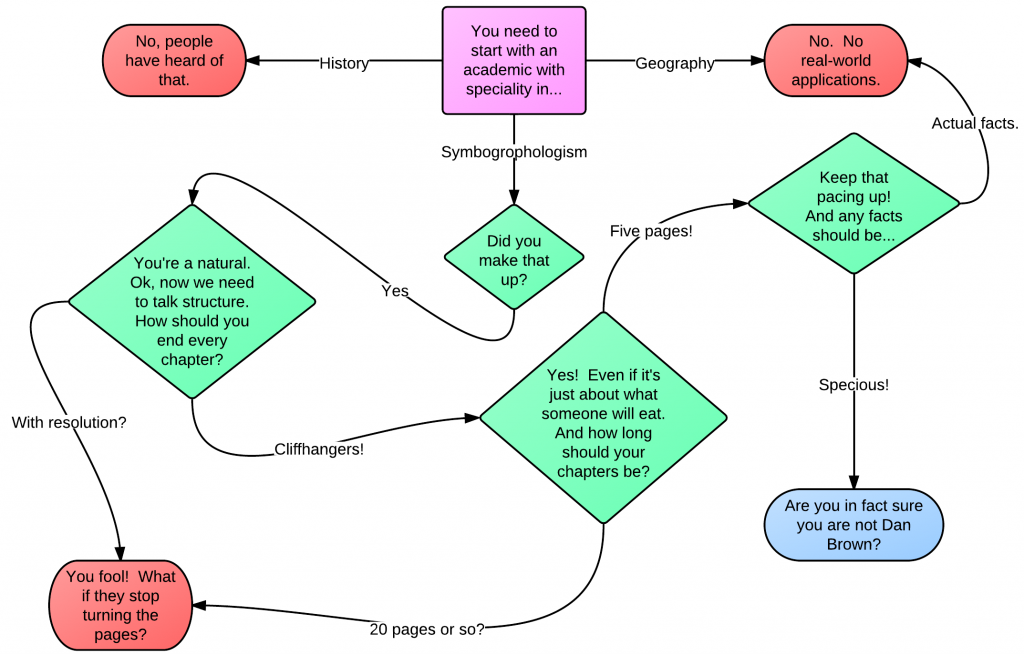 Need to see it bigger? Right click and select "open image in a new window."