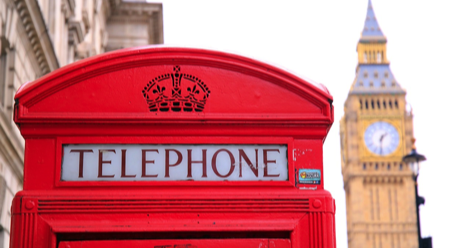 Lists
The Best British Books We've Read In 2018 (So Far)
This content contains affiliate links. When you buy through these links, we may earn an affiliate commission.
It's been about a year and a half since I realised, to my shame, that I had completely forgotten to read any books that weren't from America—let alone from my home country, the UK. I've put this right since then—even started a podcast about Brit Lit—and I've read some stonking great books. This year, those include Anatomy of a Scandal by Sarah Vaughan, The Lido by Libby Page, Dear Mrs. Bird by AJ Pearce, and I Am Thunder by Muhammad Khan. I asked my fellow Book Rioters the best British books they've read this year, and here's what they said.
It's hard to pick a favorite by an author so suddenly prolific and whose books are all equally wonderful, but this one has a particular charm and magic. The main character, a black woman on the autism spectrum written by a black woman on the autism spectrum, who is interesting and fun without being a caricature. A love interest fashioned after a cooking Captain America. What's not to love? This is also the first contemporary British romance I can recall reading that takes place outside of London, and presents a completely different group of people, not the usual posh Londoners that American authors prefer to write in their stories.
Oh. My. God. What a book, and what an ending. This is an incredible, nuanced, heartbreaking, thought-provoking novel. It's about two contemporary British Muslim families and how big headline issues like terrorism, immigration, religious freedom, racism, assimilation, and other politics play out in individuals' lives. It's one of those books where you can't help but identify and empathize with everyone even when you disagree with what they're doing. It's also an Antigone retelling. It evoked similar tragedy feelings for me that I remember from reading Oedipus years ago. You know that feeling where you keep thinking about how the tragedy could have been prevented but from every direction it just seems inevitable? There's probably a Greek word to describe it. Especially fantastic as an audiobook!
I finally got around to reading a fantasy classic this year, by the edge of a beach, sand between my toes. It was a hefty paperback with a cover that I had to tape back together by the end of the weekend. This brilliant fantasy about the first two magicians to be discovered in an alt-history UK in several years is slow, lush, and consistently compelling. I found the magic wondrous, and the bureaucratic debates of the novel—who should be able to learn to do magic, and why—were a fun and realistic balance to the wild tricks of faerie and glen. It's a very, very, British novel influenced strongly by the old fairy tales that I love.
I went to Scotland in June, so I spent the first five months of 2018 reading a lot of books set in Scotland. I had read Gray's first book in the Emmeline Truelove series, which is set in Greece, and enjoyed it, but I'm not sure I would have kept reading if I didn't know that A Strange Scottish Shore was set in 1906 Scotland. And involved time travel. (Yes, I am an Outlander fan.) Emmeline Truelove is the private secretary to the Duke of Olympia, an antiquities expert who is called to a remote location in the Orkneys to examine a strange object. It's said to be the skin of a selkie, a seal that can transform into a human. As Emmeline and the Duke examine this selkie skin, and while strange events happen around them, their friend Lord Silverton vanishes from Edinburgh. Emmeline's quest to find him takes her to a most unexpected place—and time. Gray took a sharp left turn with this book. The first Emmeline Truelove book, A Most Extraordinary Pursuit, had a sort of Agatha Christie meets The Mummy feel, but A Strange Scottish Shore marries that to Outlander and traditional Scottish legends. Plus, we get to know Lord Silverton in a new and very surprising way. I'm eager to see where the series goes from here! And what makes this book particularly British, aside from all those British things I just mentioned? The apparition of Queen Victoria appears frequently to scold and counsel Emmeline. What's more old-timey British than that?
I was so lucky to pick up this collection of six short stories by legendary British crime writer P.D. James on an impulse pick at the library. I had never read James's work before, and these brief, chilling tales were an excellent introduction. I found James's voice to be especially compelling. Sinister and quintessentially British, these tales speak to James' masterful ability to pair brevity with a sucker-punch of an ending. Sleep No More is an excellent introduction to the late mystery writer and a good option for those who want a quick hit of suspense.
If you're wanting to feel more womanly rage, and to question your own unconscious sexism, Mary Beard is here to help. Beard is a classics scholar who focuses on the depictions of women in classical art and from classical stories from Greece and Rome. (Spoiler alert: sucked to be a woman in both of those places!)
K.J. Charles writes mostly queer historical romance, and I've basically loved every other one of her books I've read, particularly when it starts getting into class politics. The Magpie Lord is a little different in that while it's still historical, it's got a very strong fantasy element with an interesting sort of magic that adds in a different kind of spice to go with all the romance. Magpies and snappy dialogue and a hot romance make for a fun read!