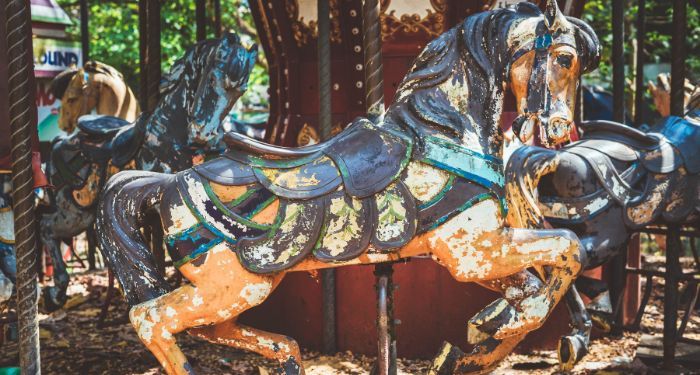 Horror
Survival Game Horror Novels That Will Keep You Tense Until the End
This content contains affiliate links. When you buy through these links, we may earn an affiliate commission.
Have you ever noticed how much we love survival games? In TV, movies, and books, survival games show up everywhere. Squid Game, a money-for-survival show about a group of desperate people put to the test in murderous versions of children's games, became one of Netflix's most-watched TV shows after its release in 2021, earning numerous awards and prompting reactions all over social media. A decade earlier, The Hunger Games garnered similar popularity and remains one of the more recognizable novels in the dystopian survival game genre. I'd argue the pandemic-popular Among Us counts, too, as players try to stay alive on a ship with a masked killer on board.
Maybe it's the high stakes of these kinds of stories that have us hooked. It's not just money on the line, but a life! You don't get more permanent or terrifying than that. Maybe it's the complexities of life that bring someone to agree to join a game like that, a reminder that we, too, may make that same choice if our circumstances were different. Maybe some of us just like to killing and carnage to decompress. Whatever the reason, survival games are entertaining.
If you're looking for some survival game horror novels, check out these eight to get you started!
---
In the mood for more horror? Check out these 13 thrilling queer gothic books or these horrific dark academia novels!