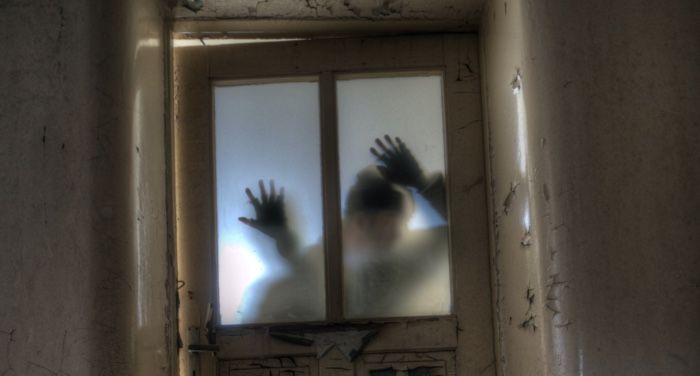 Horror
Dark Academia and Horror: A Bloody, Perfect Marriage
The dark academia sub-genre and horror are commonly found hand-in-hand, playing off each other with their twisted tropes and morally gray characters. Dark academia is a softer horror — a great entryway to those who might find horror too intimidating or scary to wade into. Or perhaps, if you turn your nose up at horror ("I don't read that") but enjoy dark academia…well, you might be in for a surprise. Horror is here with us, my darlings, waiting in the wings of these hallowed halls, in the shadows of the trees shedding their rotted leaves on the quads. Horror sits on the shoulder of your argyle sweater–clad protagonists, standing in the early-winter rain, wondering how on earth they got so many blood stains under their fingernails, and why is there a lock of hair instead of a bookmark in that old book they borrowed from the library?
Indeed.
Yes, join us horror enthusiasts under these cobwebbed, dusty alcoves. Horror and dark academia know each other quite well. If you enjoy dark academia books, then I would highly recommend delving further into the horror genre; you might find yourself more at home than you realize. You may not want to leave.
Let's go over some delightful horror dark academia books to get you started.
Dark Academia and Horror: An Overview and Definitions
Before we dive in to some examples, let's review definitions. Book Rioter Adiba Jaigirdar wrote a great post last year titled "What is Dark Academia and Why Is It So Popular." In the post, dark academia is discussed as a nebulous term, more of an aesthetic than a strictly defined genre. Jaigirdar writes that the general theme is "a focus on the pursuit of knowledge, and an exploration of death and morbidity." Setting is often key, with many (most?) dark academia books taking place at an academic institution.
Dark academia with horror casts a spotlight on death, the dark side of the pursuit of knowledge, and can include supernatural factors as well. There is even a sub-genre called "horror academia," which Aesthetics Wiki defines as "a sub-genre of academia that focuses thematically on the overwhelming amount of knowledge in the world. Visually, it takes horror — especially cosmic or Lovecraftian horror — and applies it to academia, research, and learning."
When it comes to literature on dark academia and horror, I think on where the line is crossed in the pursuit of knowledge and how far. What do these characters do with the knowledge — supernatural or otherwise — that they discover and harness? And does this power twist their moral consciousness? There are exceptions to every rule, certainly, and feel free to debate the examples below. This list includes titles that explore the questions above. They cross those lines, bound past them, and twist those consciousnesses to unimaginable degrees.
Dark Academia and Horror: Books Set At Academic Institutions
The below examples are what might be defined as the purest forms of dark academia horror books in that they are set in and around academic institutions.
Catherine House by Elisabeth Thomas
I still think about this book in all its facets; the pressure the students have at this elite school, the research going on behind closed doors, and the tower — *shudders*. It follows Ines Murillo, who is invited to attend the secretive yet super elite school Catherine House. Catherine House is the only home Ines has ever had, but the expectations Catherine House has of its students is fierce, and there is a cult-like quality about the small group of students who conduct research around the very fabric of reality in exclusive labs. It is a claustrophobic, terrifying read exploring the twisted heights and abuses of power and prestige.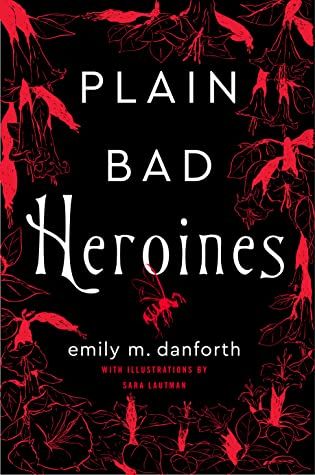 Plain Bad Heroines by Emily M. Danforth
This book has it all for horror fans: Hollywood, a curse, and a gothic academic institution. It takes place in multiple eras. In 1902, Flo and Clara, students at Brookhants School for Girls, are obsessed with each other. Along with fellow writer Mary, they establish their only club called the Plain Bad Heroine Society. They meet in a nearby orchard, which becomes the site of their disturbing deaths. Fast forward about 100 years into the future, Merritt Emmons publishes a book about Brookhants and its queer feminist history, which is set to become a film. Two young stars are cast as Flo and Clara to retell their macabre story, and this story within a story starts to blur the lines between curse and reality.
Confessions by Kanae Minato
This story is set in a middle school and focuses on teacher Yuko Moriguchi, who has turned in her resignation as teacher.
But she's not done yet.
She gathers her students and begins her last lecture, telling a story that puts in motion Yuko's final revenge for what happened to her daughter. This book is told in multiple voices, covering a tragic event that ends up with a final confrontation between teacher and student. This is the ultimate book of building dread.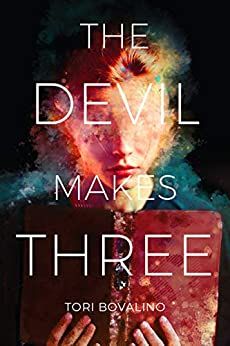 The Devil Makes Three by Tori Bovalino
This 2022 YA release is a great addition to the dark academia horror sub-genre. It follow Tess and Eliot, who discover an ancient book found in a hidden tunnel underneath their school library. That's a lot of red flags.
Sure enough, they accidentally release the devil from a book-bound prison. The devil will stop at nothing to stay free, taking everything and everyone out of his way. From possessed ink to murder, Tess and Eliot have to find a way to put the devil back before he comes for them.
Dark Academia and Horror: Academics/Research Gone Wrong
While the majority of dark academia books take place in and about academic institutions, I believe there is a branch of dark academia horror books in the sub-genre, a sub-sub-genre if you will, that is what I like to call: Academics And/Or Research Gone Wrong. Be it investigating haunted houses (i.e. The Haunting of Hill House) or playing god (i.e. Frankenstein), there are academics who think they can go above and beyond the natural laws, whatever the cost. The pursuit of knowledge without limits or repercussions, at least in the minds of the researchers. This can lead to unimaginable horrors, often of our own creation.
Hell House by Richard Matheson
This book takes inspiration from the setup of Shirley Jackson's Haunting of Hill House and goes maximum horror. It follows a physicist and two mediums who are hired to find out about life after death in a the most depraved of haunted houses, the Belasco house.
Needless to say, they find a lot of data.
Definitely check up on the TWs in this book because there are a lot of them, including rape.
What Moves the Dead by T. Kingfisher
I will never look at rabbits/hares/bunnies the same.
This is a great retelling of Poe's "The Fall of the House of Usher," following Alex Easton, a retired soldier who goes to the ancestral home of the Ushers when they find out their childhood friend Madeline Usher is dying.
The dark academia horror branch of this story comes in the form of the British mycologist neighbor visiting an American doctor, both of whom are pulled into the investigation of Madeline's and the Usher house's affliction. It was a terrifying delight to read these two scholars of science react as they perform an autopsy on a rabbit they thought was dead.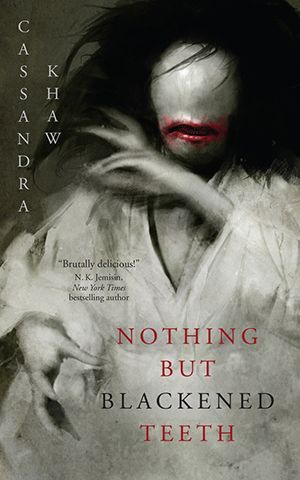 Nothing But Blackened Teeth by Cassandra Khaw
Similar to Hell House, Nothing But Blackened Teeth is about a group of old school friends who get together in an Heian-era haunted house in Japan to make up for lost time, marry two of them, and also investigate the history of the house, where a bride was buried, with bodies of girls sacrificed to keep her company in the walls.
What could possibly go wrong?
Not only is this a great example of an investigation gone horribly wrong, it's an incredible exploration of grief, the buildup of resentment and old wounds, and relationships that have festered over time.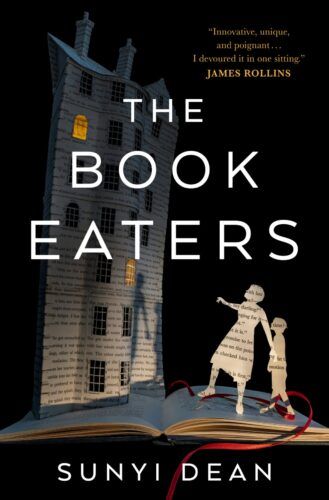 The Book Eaters by Sunyi Dean
This is an example of dark academia horror, where knowledge is literally ingested in the pages of books. Devon is part of The Family, a long line of people for which books are food, and they are able to retain the knowledge of the pages they eat. While her brothers devoured adventures and tales of bravery, Devon, like the other women in the family, were fed cautionary tales and fairytales.
Things take a much darker turn when Devon's son is born, and he hungers not for the pages of books, but human minds. This is dark academia horror in its potency, where knowledge itself can be taken into the body.
Dark Academia and Horror: Friends Forever
Dark academia and horror will continue their long relationship as the dark academia sub-genre expands and evolves. I hope to see even more horrific takes exploring dark academia, and even more so, I hope that dark academia brings more readers to the horror genre, because there are some amazing writers out there. For those who do want to delve further into horror, I recommend checking out these Book Riot posts: