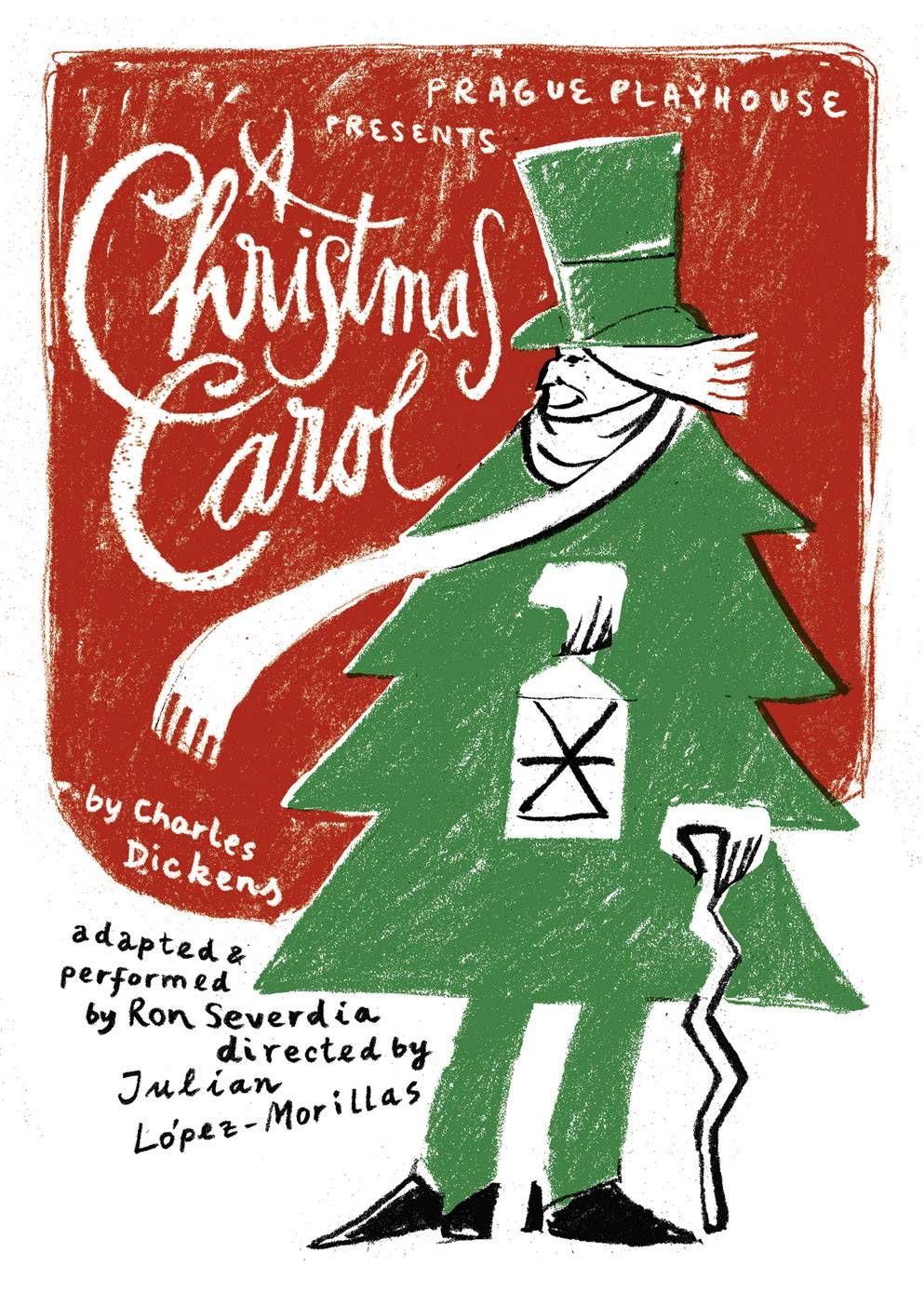 Classics
How to Start Your Own Tradition with A CHRISTMAS CAROL
Word has been going around that Neil Gaiman (who has apparently cloned himself in the interest of being everywhere, all the time) will conduct a reading of Charles Dickens' A Christmas Carol this Sunday in New York.
I could wallow in self pity, seeing as I will be nowhere near NYC this weekend, but instead, I'm going to strap on some good cheer and encourage you to make Mr. Dickens' classic fable the centerpiece of your own awesome Christmas tradition: an A Christmas Carol read-a-thon.
I first participated in one of these several years ago, and it was a blast. The idea had been passed along to a good friend of mine by a guy named Phil Tallon, who's hosted a reading every December for more than a decade, and had the structure of such an evening down to a fine art. I then hosted my own just a couple of years later (with a bunch of English teachers, of course), and I can't recommend it highly enough to you bookish folks out there.
What You Need
A copy (or a bunch of copies to accommodate a high number of readers) of A Christmas Carol (you can get Dover editions for about $1.50, but I recommend the recent Vintage Classics edition, pictured above, which comes loaded with a whole lot of other Dickens Christmas stories)
A bunch of (willing, dedicated) readers; bonus points for Brits
Something, although not too much, to drink
Christmas spirit, a crackling fire, and snow on the ground*
*Optional, but highly recommended.
How to Make it Work
Keep telling yourself that this is way better than listening to wonderful boring old Neil Gaiman read drone on in his charming obnoxious accent. Just keep reinforcing the idea, over and over.
Treat the reading like a party. Serve drinks (although be careful on this point, especially once the reading starts; those Dickensian sentences look even longer when you've had a few bourbons), serve food, put on some music. Let people mingle for a little while before getting to Dickens. Reading books aloud at social gatherings isn't something we see a lot of these days, and the wrong presentation can make it feel like a dreaded school project. Not exactly the atmosphere you want for a festive read-a-thon.
Make sure you've got at least 4-6 willing and capable readers on the invite list. Not everyone who comes has to read, but you don't want the night to fizzle out because one reader is forced to plow through forty pages at a stretch.
And by "willing," I mean folks who'll do voices, crack jokes, and basically be fine making fools of themselves. The more sold out to the cause your readers are, the less intimidating the whole idea of reading to a group of people (which many people probably haven't done since their school days) will be for everyone, and the more fun participants will have.
Break up the reading into short chunks. My copy of A Christmas Carol is 85 pages long, with illustrations. If you've got six people reading, that's just over 14 pages apiece, but I wouldn't tackle that all at once. Read three or four pages, find a good paragraph break, and hand the book off. It keeps the readers (and everyone else) more attentive to the cause.

If you take breaks from reading, make them short and infrequent.
Finally (and probably most important), the room needs to focus on the book. That doesn't mean you need to be all school marm-y and demand total silence. But a reading like this should cultivate a certain mood, one that's hard to sustain if your buddies are tucked into a corner ranting loudly about the injustice of last week's fantasy football results.
In Dickens' introductory note to A Christmas Carol, he says that he hopes the book will haunt his readers' houses pleasantly. I can testify that there's no better way to make that happen than to invite the ghosts of Christmases past, present, and future into your home for a little while, surrounded by bookish friends and the warm spirit of Dickens' earnest little novella. It's old-fashioned, it's intimate, and it's communal in a way few other things are. Embrace the season and start a fantastic new bookish tradition. You'll be glad you did.
_________________________
Sign up for our newsletter to have the best of Book Riot delivered straight to your inbox every two weeks. No spam. We promise.
To keep up with Book Riot on a daily basis, follow us on Twitter, like us on Facebook, , and subscribe to the Book Riot podcast in iTunes or via RSS. So much bookish goodness–all day, every day.