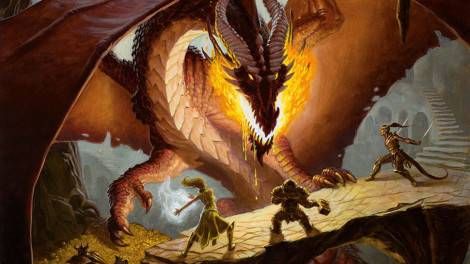 5 Reasons to Start a Dungeons & Dragons Club in Your Library
There have been plenty of posts on Dungeons & Dragons here at Book Riot.
From comic books for D&D fans to how to play on a shoestring budget.
I recently started one in the school library that I manage and it's been an amazing experience. I love watching the camaraderie, the strategy, and yes, even the arguments, which can sometimes be hilarious as long as they are in good fun.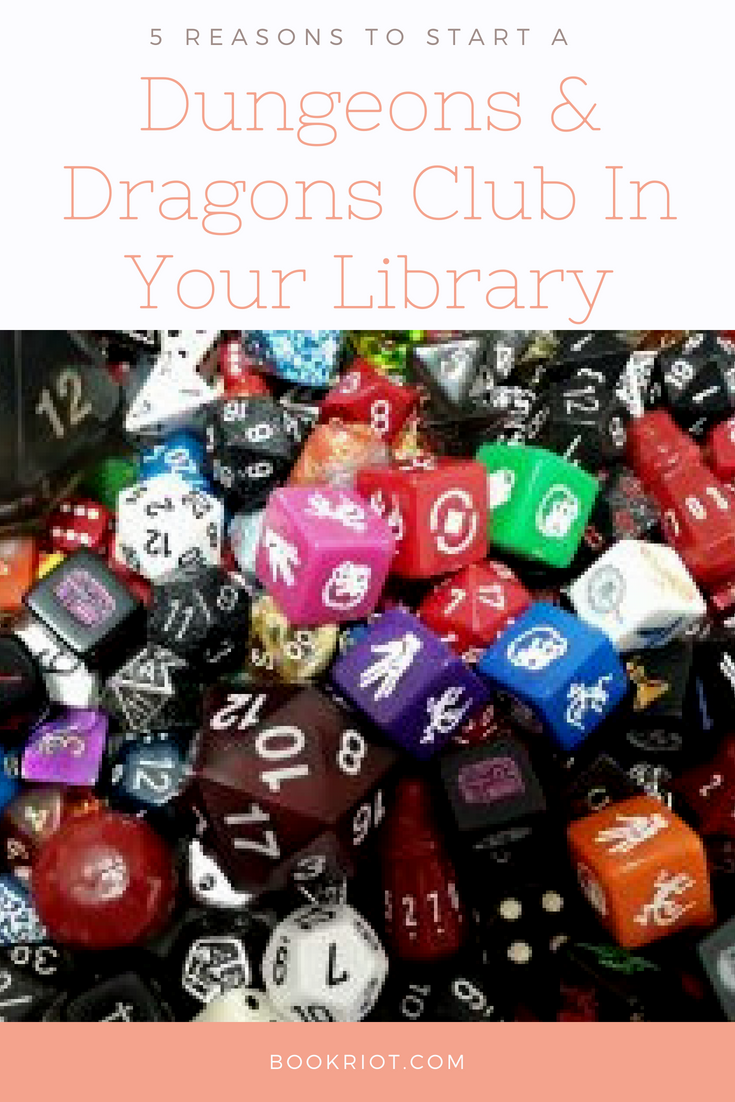 Here are five reasons to start a Dungeons & Dragons Club in your library. Whether it's a public or school library, I'd highly recommend it.
It gives students control over the space
This is a big one for me. I'm always looking for ways to make students aware that the library belongs to them and that they should make the most of it. When I started the program, I put a questionnaire on the whiteboard. It said "Should We Start a Dungeons & Dragons Club: Yes / No / What's Dungeons & Dragons?"
I was immediately approached by a 14 year old student who said that he was an avid player and would like to be the Dungeon Master if at all possible. Boom, one job had been completed. He is now the DM and in charge. Not only does it provide him a leadership role in the school, it demonstrates to the other students that they can have a time when they are in control, and it's fun, safe, and engaging.
New faces
Starting the D&D club brought new faces to the library, and that is a goal of every librarian. New people means new brains to infect with a love of reading, and don't think I'm not there promoting fantasy-based books and comics around every dungeon corridor.
It's for everyone
We have 12 regulars who play every Monday and Thursday. The ages range from 11 to 17 years old. There aren't many programs in a school where you'll get that kind of age range, I can guarantee it. Also, D&D has, at least in my day, been perceived as a boys' game. I'm very happy to see that around 40% of the players are female, and I hope to bring more to the gaming table as we progress.
It's cheap to get started
You don't need to break the bank with fancy pewter figurines or bags and bags of glittery die. Sure, those things are awesome, but a D&D starter kit with pre-made characters and ready-to-go dungeons is only £12 ($15) and will get you where you need to go. All of the players that joined had never played before except for the 14-year-old DM, so it was a perfect set-up to have the starter kit and everything ready to go.
It's A LOT of fun
I've laughed a lot watching these kids play the game. I'm lucky because our DM is hilarious and patient, which is crucial when you've got a big group of players who are totally new to the game. There is a lot of silliness and a lot of improvising, but that's what the game should be about in my opinion. You as the adult also have to have a lot of patience, but the rewards are great. Starting a D&D Club in your library will be the most fun you've have in ages.