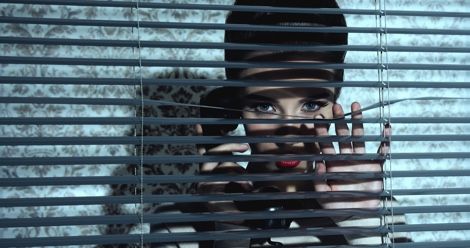 Lists
7 Spy Romance Novels To Pick Up
This content contains affiliate links. When you buy through these links, we may earn an affiliate commission.
After finishing rereading the Gallagher Girls series by Ally Carter a few weeks ago, I got the urge to read something similar or something with a similar theme, like spies, but in romance fiction. Don't you just feel sometimes that when you are reading a YA book you want something like it but in Adult fiction? It happens to me too often and I always try to find tropes or themes I liked in them in other books. This time the center stage is for spy romance novels to read immediately.
Think Mr. and Mrs. Smith but in a historical setting! Lord and Lady Spy brings a married couple who happen to be spies without the other knowing. When both of them are discharged from their spy duties, they dread returning home to their spouses, but then one night they discover they weren't what they thought they were.
Pink Slip by Katrina Jackson
Kierra is looking for a job while she works for her dream to become a poet. Suddenly she becomes the personal assistant to a married couple who also happen to be spies. She has been lusting after both of them for three years and when she finally decides to move on with her life, they decide to whisk her away to Serbia to complete a secret mission and give in to their desires.
Alyssa Cole's fascinating The Loyal League series is coming to a close with the latest releasing this year. But I am here to remind you if you haven't picked up this series, An Extraordinary Union is just some clicks away from you.
Both are main characters are spies here, but they don't know it. Elle, a former slave, returns to the indignity of slavery in the South to spy for the Union Army. Malcolm is a detective who is risking his life to infiltrate a Rebel enclave in Virginia. Their paths meet.
Lyre's loyalties lie with Sabine, the Empress she has loved since childhood. But when Sabine goes to the floating citadel, Lyre's secrets start to come to light. Her presence threatens Sabine's future and Lyre will do anything to protect her lover.
Olivia's bosses at Scotland Yard don't think too much of her job. In fact they don't think it's very serious. Art and antiquities? Not a single thing to worry about. Her latest job, though, is turning out more explosive than she thought at first. If it wasn't for the tall, dark-haired stranger who saved her at the last second, she would have been blown to pieces.
Her life has been all about adventure and intrigue and there has not been a challenge she cannot conquer. Until now. She is tasked to rescue Armand Magliore, a revolutionary leader of a war-ravaged Caribbean republic. The task is hard and she will need everything in her power to get him out of the jungle, but it seems guarding her heart is going to be harder…
Arthur works for a secret government security agency but spends his working hours sitting inside his cubicle and writing reports no one reads. In order to move up, he is requested to "make friends" with his coworkers. He picks Agent Martin Grove to befriend; he has unusual reading choices, weird eating habits, and no one has spoken to him in three years.
---
What are your favorite spy romance novels? Share 'em in the comments!