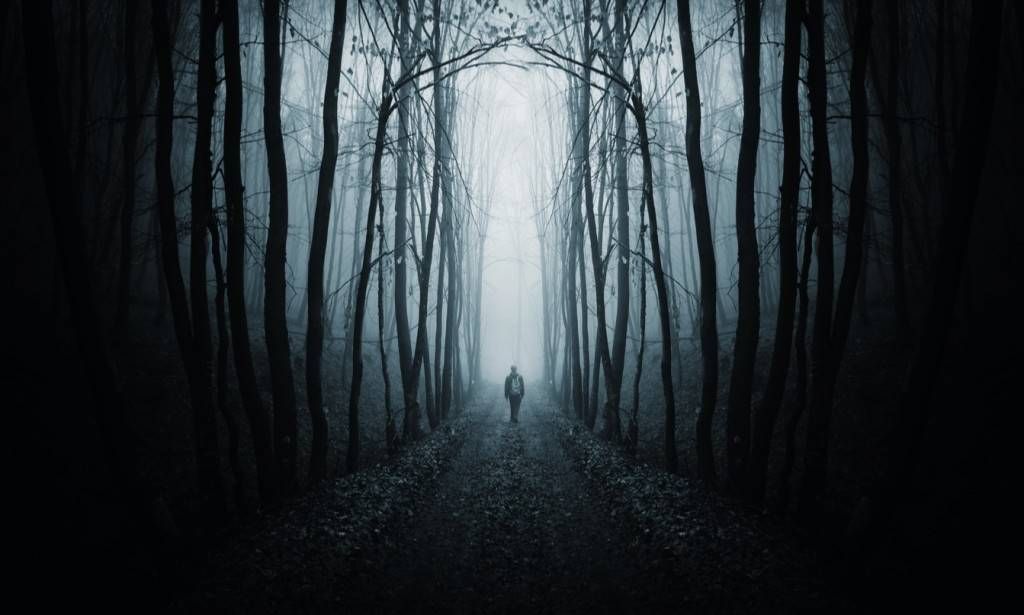 Horror
6 Must-Read Modern Ghost Stories
This content contains affiliate links. When you buy through these links, we may earn an affiliate commission.
It's not hard to come by a good supernatural story these days. Zombies, vampires, witches, werewolves–all are having an extended moment in pop culture. Just behind them, always lingering on the sidelines, are ghosts. Ghost stories have always had a place in art and pop culture and always will. As the perfect metaphor and device with which to explore the heavy weight of the past, as well as the troubled inner lives of humans, ghost stories won't be leaving us anytime soon. My problem has always been choosing which ghost stories to read. With the abundance of supernatural, horror and paranormal romance titles out there, it can be hard to know which stories are straight up ghost stories, no other supernatural creatures allowed, please. I like my ghost stories modern, written in the past 30 years. I'll take my narrators either funny, irreverent, unreliable, angry, or even dead if necessary. With this criteria in mind, I read my way through a very tall pile of ghost stories and have selected these six titles as stand out examples of the genre. And while they didn't all match my exact requirements, they came pretty close.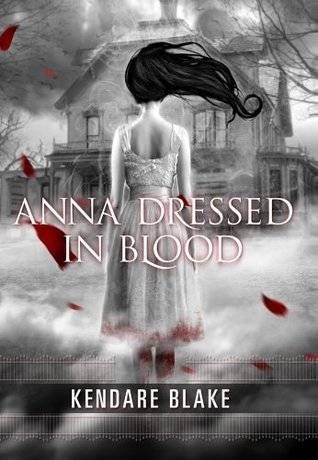 Anna Dressed in Blood by Kendare Blake
High schooler Cas Lowood has inherited his father's unusual talent: he kills ghosts. Traveling from location to location with his "kitchen witch" mother, Cas seeks out dangerous ghosts and dispatches them to wherever ghosts go with his father's knife, the deadly athame. After arriving in Thunder Bay, Cas goes after notoriously vicious spirit Anna, called Anna Dressed in Blood, after the bloody dress she wears as a result of the way she died: her throat was cut from ear to ear. Anna proves unlike any ghost Cas has encountered. Though just as powerful and deadly as he'd heard, there's something different about this ghost, this girl, that Cas can't quite shake. Wholly unexpected, romantic, even, and satisfyingly scary, Anna Dressed in Blood is a singular ghost story that will have you turning pages late into the night.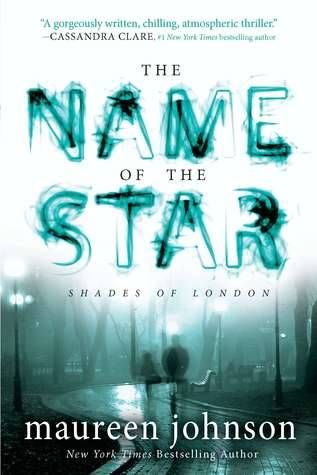 The Name of the Star by Maureen Johnson
Louisiana teenager Rory Deveaux moves to London to attend boarding school for her senior year on the very same day that a Jack the Ripper-like murder rocks the city. After realizing that she saw the man police believe to be the main suspect in the murders, Rory also realizes that the suspect may not be a man at all, but a ghost, and she seems to be the only one who can see him. Despite the genuine moments of terror in this book, the tone stays light throughout, through Rory's sense of humor and sarcasm; she is a teenager after all. A great read for fans of Buffy the Vampire Slayer and Doctor Who, this book is the first in the Shades of London series, all of which maintain the same perfect mix of fear and fun.
The Girl from the Well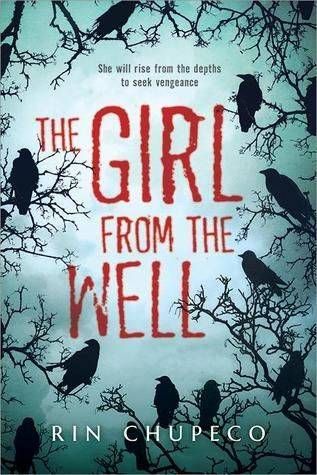 by Rin Chupeco
Okiku is a lonely spirit, murdered 300 years ago by a man who threw her body into a well. She walks the earth freeing ghosts who were murdered like herself and taking terrifying revenge on their killers. Despite centuries of this vengeance, Okiku is still not at peace. One day she spies Tark, a troubled boy haunted by a malevolent spirit. Determined to understand why Tark is haunted, Okiku takes an interest in his story. Based on Japanese folklore and peppered through with details of teenage life, The Girl from the Well struck a real chord of terror with me. Something about the voice of the ghost and the descriptions of the tortured and murdered spirits…serious freaking chills. Fans of horror movies will like this one.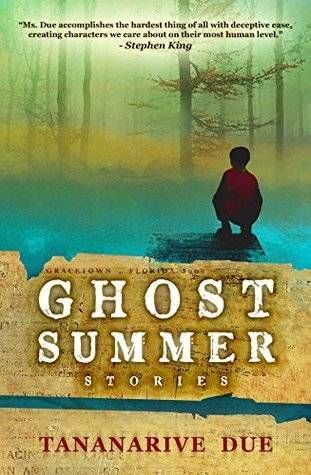 Ghost Summer By Tananarive Due
Not all of the stories in this excellent collection involve ghosts, but the titular novella Ghost Summer is, in my mind, a perfect example of what a ghost story should be. All of the locals know about the ghosts that come out during the summer time in Gracetown, Florida. When the sun goes down, the children of Gracetown are treated to visions from the past. Twelve year-old Davie is staying with his grandparents, his little sister and his father in Gracetown one summer, when he first starts noticing the sounds at night. Every night, the same scene plays out inside his living room, a frightening chain of events that only he and his little sister can see and hear. He soon finds himself immersed in the mystery of a town tragedy that happened years before, after three boys went missing and race riots ravaged the small town. The level of fear and terror in this story is perfectly paced, and once begun, you will not be able to stop reading this gem of a book.
Heart-Shaped Box by Joe Hill
Former rock star Jude Coyne is comfortable living out of the spotlight on his farm in upstate New York. He lives with his much younger goth girlfriend, his two beloved German Shepherds, and a creepy collection of ghoulish artifacts: the skull of a man whose head was trepanned to let the spirits out, a real hangman's noose, and perhaps, most troubling of all, a snuff film. When his assistant draws his attention to an online auction for a haunted suit, one that supposedly comes with an old man's ghost attached, Jude barely thinks twice before buying it. What happens next is a downward spiral of guilt, terror, hallucinations and a whole lot of pain, both physically and emotionally. Hill takes the reader on a hell of a ride in this story. I found the ghost of the old man and his freaking haunted truck, so completely terrifying that I had to take reading breaks so I could pull my shit together. Like Anna Dressed in Blood, this is not a story that spooks with insinuations and hints. It is very much in your face! In a good way!
Help for the Haunted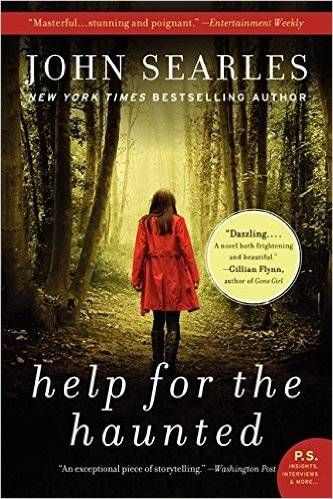 by John Searles
This is one of those subtle, emotional, atmospheric ghost stories, to which I am very much partial. Sylvie Mason has grown up in the shadow of her parent's strange and spooky occupation: they provide help for the haunted. People who are troubled with spirits in their homes, haunted objects, or, in one case, a possessed child, will call on the Masons (who are clearly modeled after real-life paranormal investigators Ed and Lorraine Warren) for assistance. One snowy night in February, the Masons are called to a church in their town to meet their troubled older child Rose, only to be shot dead by a mysterious assailant. Fourteen year-old Sylvie, waiting in the car, is the only witness. Flashing between the past and unsettled present in the months following her parent's murder, Sylvie tries to make sense of her parent's lives and figure out who wanted them dead. A thoughtful, beautifully written story with wonderfully spooky undertones, Help for the Haunted is a family story more than anything. But it is not without truly scary moments — the story of the Mason's association with a haunted rag doll will stick with you for a long time, as will the description of their basement full of haunted and possessed artifacts.
What have I missed? What are your favorite modern ghost stories?