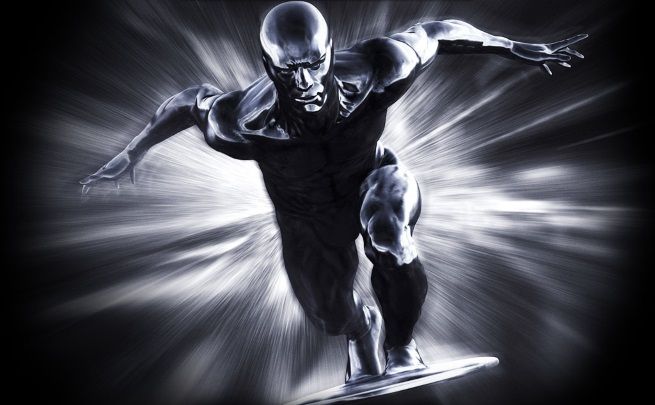 This content contains affiliate links. When you buy through these links, we may earn an affiliate commission.
There was a rumor circulating a couple weeks ago that an actor had been cast to play the Silver Surfer in the upcoming Infinity War flick; his presence would have been quite the coup as Fox still owns film rights to the character and the Fox/Disney deal wasn't, and for that matter still isn't, done (though they'd be wise to look at the success sharing Spider-Man has brought Sony). Several sources have since suggested the cast list that sparked the brouhaha was a fabrication and Marvel has stated that Norrin Radd is absolutely, positively, definitely not making an appearance in the film adaptation of a comic in which he figured centrally and prominently.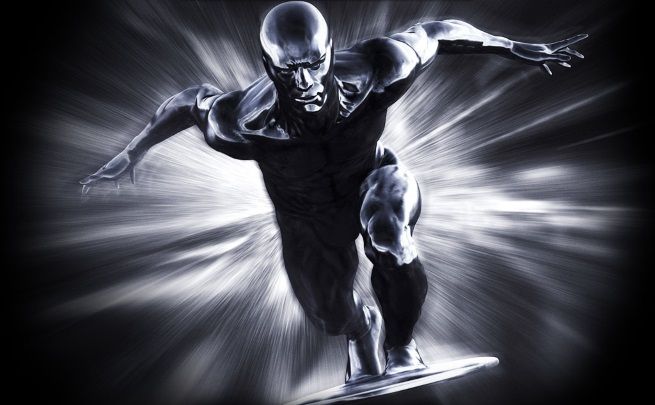 So…probably not?
The Surfer has previous appeared on the big screen as portrayed by Doug Jones in The Fantastic Four: Rise of the Silver Surfer. He was pretty much the only good thing about that travesty. Though my saying Rise of the Silver Surfer was a travesty isn't really fair because I'm not sure I watched that…whatever-it-was the one time I actually watched it (yes, that's exactly what I meant). Which is a shame because the Surfer is an erudite, intelligent dude with a shiny (and very '60s) means of cosmic transport who's had a hand in several of the Marvel Comic universes Giant Cosmic Stories.
So, on the off chance Marvel is toying with us (not that they would ever do such a thing) or some of you want to learn more about the the shiny dude who deserves much better treatment film treatment than he has yet received, I present:
Name: Norrin Radd
Born: Zenn-La
Aliases: Silver Surfer, Silver Savage, Sentinel of the Spaceways, Silverado, Dark Surfer, Keeper, Cosmic Wanderer, Cosmic Surfer, Herald of Galactus, Champion of the Universe, Sorcerer Supreme (I mean, if Loki can do it…), Nor-Vill.
Powers: energy absorption and manipulation, matter manipulation, superhuman strength, invulnerability, "god-like" stamina, faster-than-light flight speed, cosmic senses, cosmic sustenance (sort of like photosynthesis but with cosmic energy), effectively immortal, scientist, hand-to-hand combat
Affiliations: Heralds of Galactus, Defenders, God Squad, Star Masters, Secret Defenders, Titans Three
Created by: Stan Lee and Jack Kirby
First Appearance: Fantastic Four #48 (March, 1966)
Bio: Norrin Radd of the planet Zenn-La, a hellscape transformed into a utopia, was raised an intellectual on a world of hedonists. Longing for adventure, Radd volunteered to meet an unknown space craft approaching his planet; unfortunately for him, the invader was Galactus, who intended to consume Zenn-La. In exchange for the survival of his planet and the lives thereon, Radd offered to find Galactus other worlds to eat; Galactus accepted and transformed Radd into the personification of an adolescent fantasy he borrow from Norrin's own mind: The Silver Surfer.
In order to make his servant more effective, Galactus eventually buried Radd's emotions and memories so that the Surfer, then devoid of conscience or morality, would lead him to any and all energy-rich worlds, rather than just those without sentient life. The Surfer eventually brought Galactus to Earth and faced the Fantastic Four on behalf of his master. The Thing's girlfriend, Alicia Masters, found the "humanity" buried within and reminded the Surfer he hadn't always been a Herald of Galactus, at which point Radd joined the Fantastic Four in defending earth from the Devourer of Worlds.
Radd had a pretty crappy several decades of it thereafter, wandering Earth, trying to find a place to belong, and fighting Galactus's attempts to enslave him once more. He has some fun battling the Fantastic Four's rogue's gallery alongside them until, under the influence of Psycho-Man, he ended up at odds with Spider-Man and other heroes.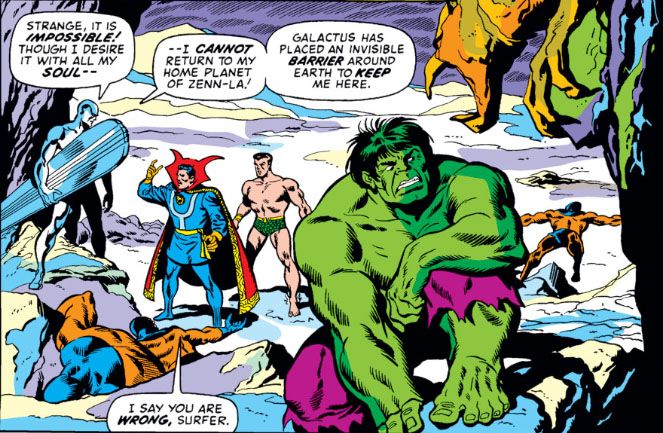 Good news though! Doctor Doom stole Radd's powers (because of course he did) and when Radd got them back (because of course he did), he was free of influence and a hero once more. It was then he joined the Hulk, Namor, and Doctor Strange as a member of the original Defenders. He also went on some solo outings and assisted other teams (notably turning down an Avengers membership), defeating enemies both planet-bound and cosmic.
During his intergalactic travels, the Surfer gets pulled through a wormhole (one I can only assume was not originally called "The Devil's Anus") and deposited on Sakaar (of Thor: Ragnarok fame). Weakened by the passage, the denizens of said planet are able to capture Radd, despite many of them believing he is a messiah, and control him by way of obedience disks (sound familiar?), pitting him against none other than the Hulk. Hulk wins their first gladiatorial confrontation but the Surfer's obedience disk is destroyed, allowing him to free both himself and the other slaves on Sakaar. After becoming the Herald of Galactus once more, Radd returns to Sakaar, of a mind to feed it to his master. Galactus eats the energy from the Hulk's baby mama instead and then there's a lot of confusing time travel stuff, alternative universes, and Beta Ray Bill (alternate Thor with a dinosaur head. He's fabulous and also one of the featured busts on the Grandmaster's tower in Ragnarok). Also, Cosmo the talking Russian dog.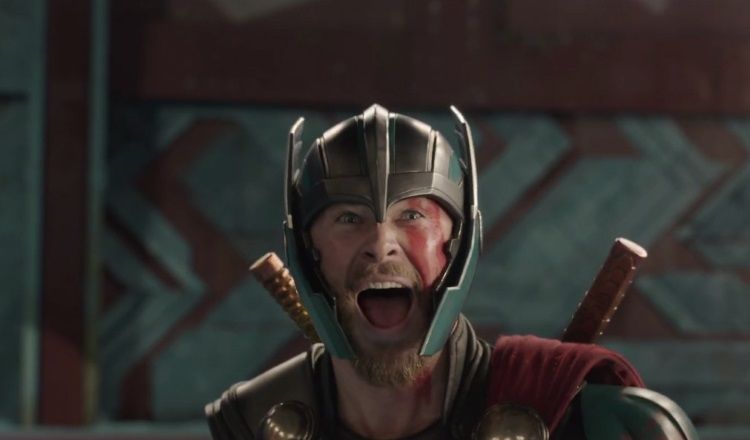 During the Infinity War, Radd is one of the cosmic beings who, alongside the Avengers, the X-Men, and pretty much every other good guy in the Marvel Universe, stands against Thanos. It is, in fact, Silver Surfer who first warns Doctor Strange of the danger they will all be forced from confront (you may recognize these panels from the nod they've been given in the trailer, but with Bruce Banner as the one who comes crashing into the Sanctum:
In all, a pretty rad (hehehe) character who definitely deserves his due in the MCU. Until he gets it, though, books!
Contained herein are issues #33–51 of The Fantastic Four, so if you want to catch the Surfer's very first appearance in the three issue Coming of Galactus arc (#48–50) and you don't want to go foraging for the original prints, this is a good place to find it. I don't love the early FF stuff because, despite knowing it was the '60s and culture was different and institutional sexism was rampant, I want to tie Reed to spiky things every time he calls Sue "little woman" or complains dinner isn't on the table…but, alas, we must suffer it if we want to see the advent of much cooler characters such as Medusa, Black Bolt, and Radd.
This collection, reprinted with restored artwork, was published in 2007 and collects Silver Surfer 1–18 along with essays about the character and illustrations. Silver Surfer #1 was originally released in 1968, so, again, a bit dated. Brace yourself.
Defenders Masterworks Vol. 1 (Steve Englehart, Roy Thomas, Ross Andru, Sal Buscema, and Neal Adams)
Though modern readers know the Defenders as a team composed of Luke Cage, Jessica Jones, Matt Murdock, and Danny Rand, misfits of the small-screen MCU, the original lineup was an entirely other sort of weird: Doctor Strange, Namor the Sub-Mariner, the Hulk, and the Silver Surfer, soon joined by Valkyrie. Because their initial outings were spread over several different books (Sub-Mariner #34–35 from 1968, Doctor Strange, Marvel Feature #1–3 from 1971, and finally, in 1972, Defenders), it's much simpler, and cheaper, to grab an omnibus collection. This group of Defenders is a lot of fun, mostly because Namor is a complete tool, but also because they go to war with the Avengers which could be interesting source material for a future film should the Fox/Disney merger go through.
I covered these books in depth here so I won't bore you with another synopsis. The Surfer's presence and central role in these two arcs, however, is why a bunch of us got really excited when the casting rumor was circulating and were actually bummed out when it proved false. It would have been nice to have the Surfer present to link the Earth-centric MCU with the cosmic level MCU; Radd has always been a part of that bridge and it would have been a sweet nod to the history of the epic event to have the Surfer make an appearance, even if it was just a moment in a stinger. These books really dig into the Surfer's character and history, into his motivations for protecting a planet not his own, and his inclusion brought a depth to the story that would have otherwise been completely subsumed by punching and explosions, which, while entertaining, isn't nearly as impactful.
The Surfer's most recent appearance (2016–2017) finds him accompanied on his travels by a human woman named Dawn Greenwood. Shenanigans ensue that put Radd once more at odds with the Avengers, land the couple in a space casino that puts Canto Bight to shame, and have them fighting to survive in the gullet of a macro-creature and, once more, in Galactus's sites. The 14-issue run was a celebration of the Surfer's 50th birthday flying solo and it has a little bit of everything: romance, old grudges, action, adventure, and, of course, that most logical of all space transports: the surfboard.
The Silver Surfer has filled a lot of roles over the years, but there's a lot to him and a lot more that could be done. Let's hope he, along with the much-maligned Doctor Doom, eventually gets a big screen story worthy of his potential.