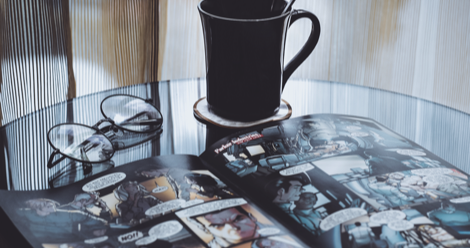 This content contains affiliate links. When you buy through these links, we may earn an affiliate commission.
Some days, the thought of a 300-page novel is too daunting to even think about. Some days, I can't bring myself to read a single page of prose. Some days, I just need a book I can read in a day to feel like I accomplished something. So I walk to the library and sit in the stacks, looking for one-sitting short graphic novels and memoirs. Here are ten good ones.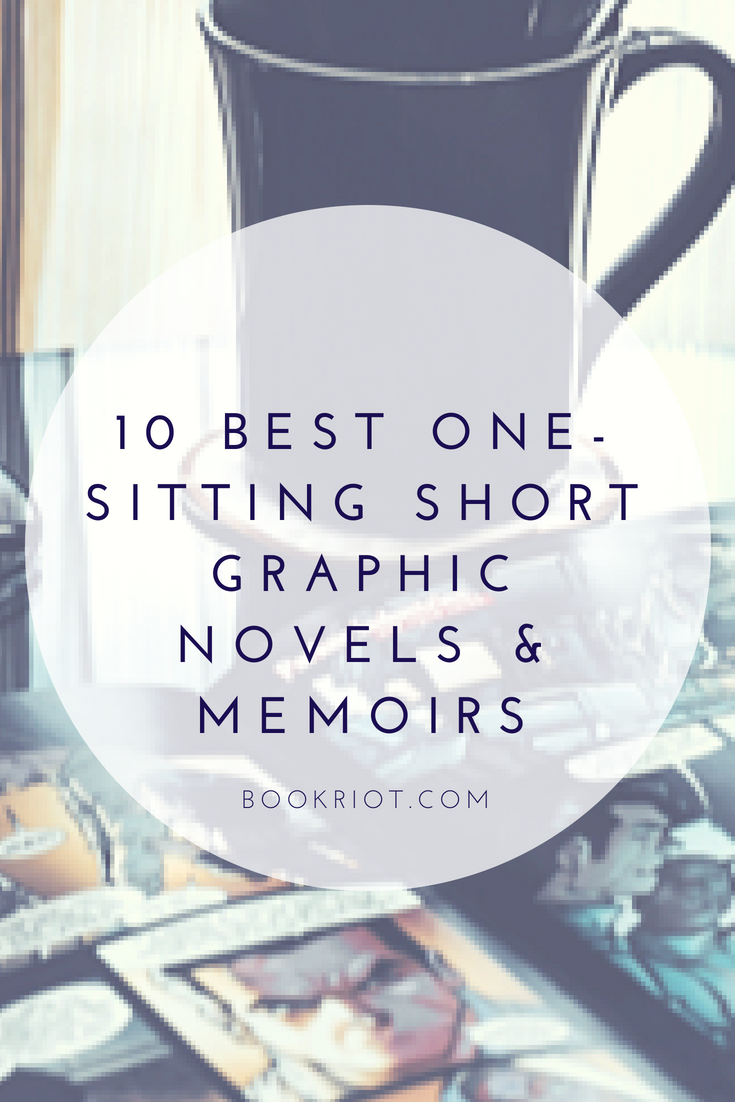 Liz Prince is so fun! Here's a delightful collection of comics about the single life. She's utterly relatable in these self-deprecating comics about cats and punk rock and cute boys. This one is great to read in one sitting with a glass of your favorite beverage (mine was cheap wine).
Aya by Marguerite Abouet, Clément Oubrerie (Illustrator), Alisia Grace Chase, Helge Dascher (Translator), Tom Devlin (Letterer)
In 1978 in "Yop City," Ivory Coast, things are nice. Aya is 19 and serious, while her friends Adjuoa and Bintou are easygoing and looking for fun. They're breaking their parents' rules, sneaking out and going to discos and dancing. We get to see a life in Africa that's not normally portrayed in comics—one that's fun and full of joy. This is just lovely.
Lucy Bellwood RULES! She spent a year at sea, and this is her guide to how to be a sailor! It's the perfect book to read in one sitting—preferably near a body of water.
Here's a fun and spooky graphic novel about a relatable girl who just wants a friend and finds…a ghost! Anya is a lonely outsider and her ghost seems like the perfect pal. Until she isn't.
Well, this is just absurd. Hot Dog Taste Test is a colorful collection about foodie culture. Hanawalt has Opinions about breakfast and buffets and public restrooms. And she is hilarious. The art here is *chef's kiss*.
This is a wonderful little informational book about options for abortion. Two women, two types of abortion, two stories. Hayes outlines the basic facts and answers questions we didn't know to ask. But please remember: She's not a doctor.
Ever want to see what depression looks like? This is it. Jane Mai takes her mental health and existential crisis and turns it into a gorgeous little book. Bugs come out of her eyes and mouth. She wears an eyepatch because she sees bad things. She's alone, alone, alone. But things will get better.
This may not look like a one-sitting read, but it's a super breezy mishmash of students at this, well, SuperMutant Magic Academy! It's like high school, but for mutants (not to be confused with the X-Men)! It's great!
Take It as a Compliment is the product of interviews and conversations with women and men who have been sexually abused or harassed. The art is striking, with just a few colors used throughout. Every story is akin to one we've heard about before, but they're visual and compiled for us to wonder: What do we have to do to end sexual harassment on trains and sidewalks?
If you've ever wondered what the journal of an introvert looks like, it's basically this little book. It's chock full o' comics with jokes about just wanting to be alone and on the couch without pants on. I identify deeply with each comic.
Need more one-sitting books?
We have a list of one-sitting books for the Read Harder Challenge and we rounded up our favorite one-sitting books for a readathon.
What are your favorite short graphic novels and memoirs?