This content contains affiliate links. When you buy through these links, we may earn an affiliate commission.
This year's Read Harder challenged is presented by Libby.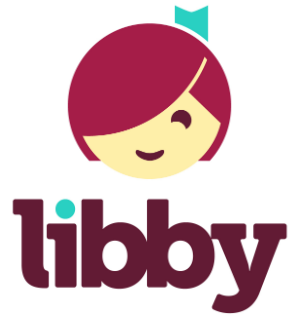 Meet Libby. The one-tap reading app from OverDrive. By downloading Libby to your smartphone, you can access thousands of eBooks and audiobooks from your library for free anytime and anywhere. You'll find titles in all genres, ranging from bestsellers, classics, nonfiction, comics and much more. Libby works on Apple and Android devices and is compatible with Kindle. All you need is a library card but you can sample any book in the library collection without one. In select locations, Libby will even get your library card for you instantly. Learn more at https://meet.libbyapp.com/. Happy Reading.
---
One-sitting books is a bit of a broad definition because, technically, anything can be a one-sitting book if you try hard enough (or read fast enough). We all dream of days where we can spend all afternoon snuggled into our favorite reading spot with a good book and don't get up until the book is over. However, that is rarely the case for many of us. So whether you are a speed reader, a self-described slow reader who will be turning to audiobooks for this challenge, or just unsure of what will grab you enough get through the entire book in one sitting, there are plenty of options out there for you for this Read Harder task.
Nimona by Noelle Stevenson
Choosing a graphic novel might be a great option for those of you who don't think they are fast enough readers to take on this task, or if you just don't have a lot of consecutive time to sit and read. Although you shouldn't speed through a graphic novel because there is some great art worth pouring over, it will most likely take you less time to read than other novels. Nimona is a beloved graphic novel around these parts and is guaranteed to be a good time, but if you've already read Nimona you can sub in almost any graphic novel or comic in here as an option.
Melville House's Art of the Novella series is a treasure trove of, well, novellas. From F. Scott Fitzgerald to Jane Austen to Leo Tolstoy to Kate Chopin, if there's a classic novella out there, they have probably re-printed it. Parnassus on Wheels is a bit of a dark horse in the collection, but a great choice if you don't think you like classic literature. Originally written in 1917, the story is a romp and written in a style that feels relatively modern.
This book is written in the form of a letter from Coates to his son. It is broken up into just two main sections, which make it easy to get through. But this is a book that I listened to on audiobook during one long cleaning session. At just over three and a half hours, Coates narrates the audiobook and you can hear all of the emotions to the ideas and stories that he is tell his son to help him better understand the world he is growing up in. It is a beautiful way to experience the book and you won't want to stop until it's done.
Similarly, books written in verse are also fantastic to listen to on audiobook because of the rhythm of the words really pull you into the story. Plus, they are usually on the shorter side. Brown Girl Dreaming is one of my favorites, but there are plenty of books written in verse to choose from.
This captivating book follows a young woman who leaves her home in Mexico and heads to the United States, illegally, to find her brother who crossed the border long before. This book explores the treacherous path that many people take in order to get into the United States, but it also explores what happens when you leave your home behind for a new country entirely.
Printed graduation speeches are all the rage these days and not just for new graduates. Everyone could use some inspiration in their regular routines, in my opinion. Make Good Art is not only a great speech, but the book is designed beautifully by Chip Kidd. You could even read through it while having the YouTube clip of his speech to Philadelphia's University of the Arts playing along.
A play is a great one-sitting read because of both the size and style it is written. You can insert any play you might be interested in here, but The Importance of Being Earnest is hilarious.
Don't be afraid to pick up some children's or middle grade books for this task. There are so many smart options out there, including When You Reach Me. This Newbery Medal winner has a slight mystery running through it that will hook you at first, but is filled with fantastic characters that will stick with you.
Sometimes all you need is a book that hooks you from page one, and Where'd You Go Bernadette was just that for me. Now, it is hard to tell exactly what book will grab you in that way, but if you haven't read Bernadette yet, it is definitely a fun one that even if it takes you more than one sitting is worth the read.