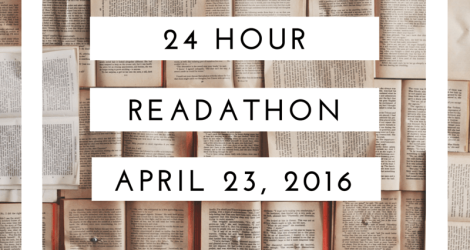 Lists
One-Sitting Books Perfect for a Readathon
This content contains affiliate links. When you buy through these links, we may earn an affiliate commission.
With Dewey's 24 Hour Readathon coming up, this is a timely post. We collected our favorite one-sitting books perfect for ripping through during any, and every, readathon!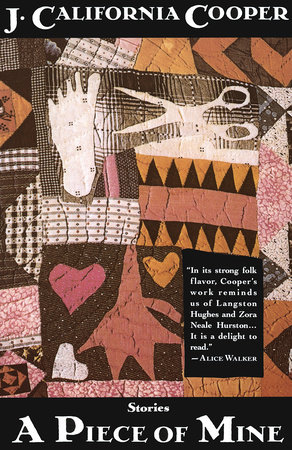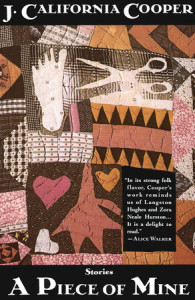 A Piece of Mine: Stories by J. California Cooper
The author of Family is great with short stories. Brimming with humor and hardship, these moral tales with a dash of folkore are quick, satisfying reads.
The Vegetarian by Han Kang, translated by Deborah Smith
Weird! Engrossing! Gross! Culturally eye-opening! Just read it.
Dept. of Speculation by Jenny Offill
A weird and wonderful book. At under 200 pages it's definitely a speedy, involving read. The story is told in short bursts of text. Like wee tiny vignettes…some changing topics from paragraph to paragraph. There are also plenty of quotes and allusions that help paint a portrait of the narrator's happiness and frustration, rage and resilience.
Brown Girl Dreaming by Jacqueline Woodson
Out of curiosity I read the first line with the intention of just reading the first line and that's all she wrote because the next thing I knew I was at the end of this gorgeously written memoir that may be my most recommended book.
Ayiti by Roxane Gay
I really liked Bad Feminist but this is my favorite work of Gay's at the moment. I'd say it's a quick read with bite, which wonderfully tackles the Haitian diaspora experience.
Lady Killer by Joëlle Jones (Illustrations), Jamie S. Rich (co-writer)
The only thing wrong with this awesome comic about a '50s housewife who, you know, just happens to be a hitwoman is it was a quick read. I was left desperate for more.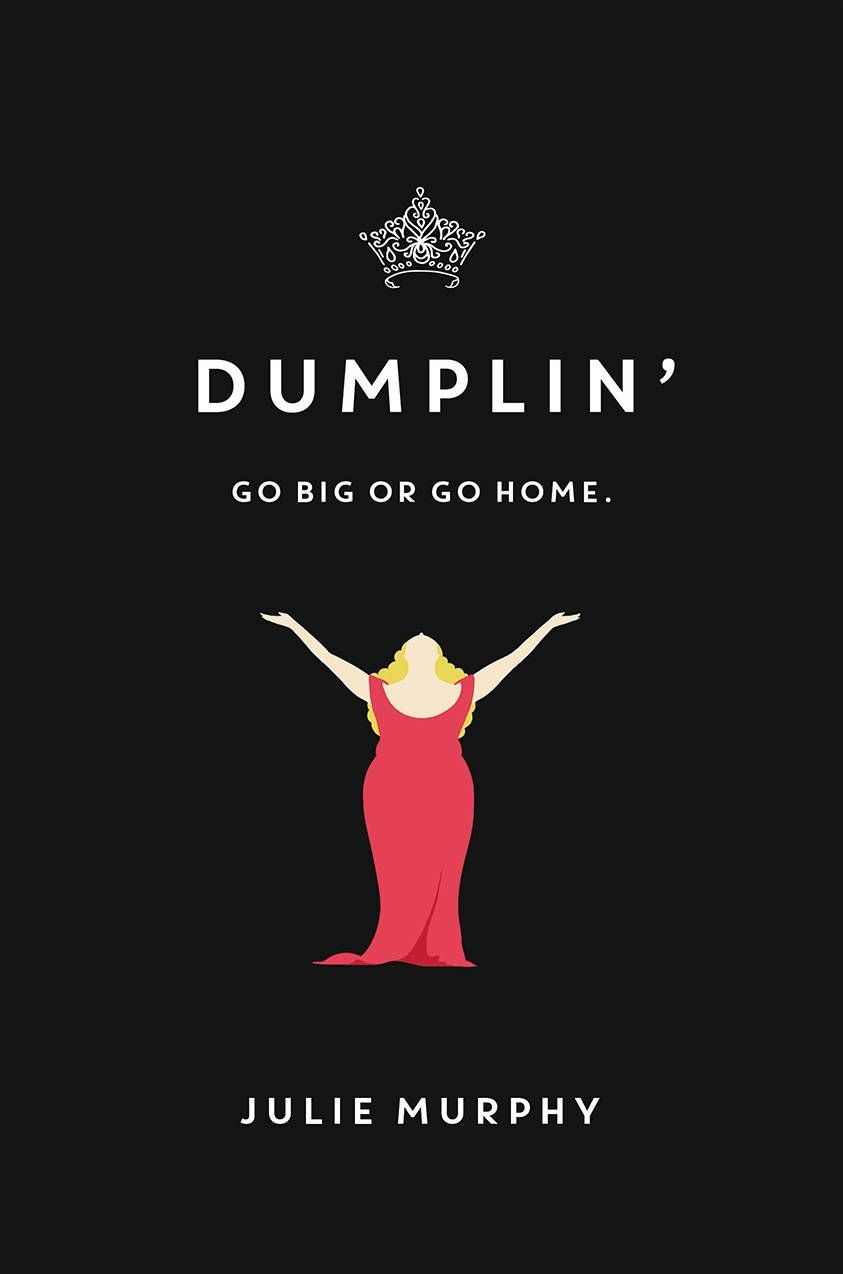 Dumplin' by Julie Murphy
For readathons, I love books that make me laugh, that keep me invested in the characters, and that are just plain fun to read. I devoured this YA novel in one sitting during a readathon, and it was the absolute perfect conflation of all those elements.
Me Before You by JoJo Moyes
I didn't intend for this to be a one-sitting book. I started it at 8pm, in bed, thinking I'd get through 50 pages before I was ready for sleep. JoJo Moyes has written such an incredible page-turner that I got halfway through, and legit said to myself, "I've only got 200 pages left, I can totally finish this tonight." She grabs you and doesn't let go. I just kept going, until I hit the last page at 3am, sobbing and wrecked, but completely, completely satisfied. One of the best one-sitting reads I've ever had the pleasure to consume.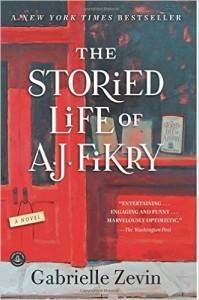 The Storied Life of A.J. Fikry by Gabrielle Zevin
If you search for reviews online, you'll find the word "charming" come up time and again for The Storied Life of A.J. Fikry, for good reason. The book follows epically grumpy Fikry, proprietor of a small bookstore on remote Alice Island, who is grieving the death of his wife. He's doing a bang-up job of drinking himself to an early grave when — SURPRISE! — a baby is left on the steps of the bookstore. The ensuing changes in his life and the lives of those around him make up this short, clever, and heart-warming novel.
Redemption in Indigo by Karen Lord
Based on a Senegalese folktale, Karen Lord's debut novel is a delight. Paama is fleeing an unhappy marriage and returns to her home village of Makhenda, where she unwittingly attracts the attention of the local supernatural beings. Gifted with the Chaos Stick (which she then uses to cook and, naturally, manipulate the forces of chance), Paama finds that she has the power to change more than just her own circumstances. It's funny, original, and at less than 200 pages a perfect fit for a readathon.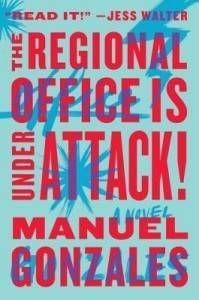 The Regional Office is Under Attack! by Manuel Gonzales
I know it's possible to read The Regional Office… in one sitting because that's exactly what I did (on a plane, for the record). Gonzales's fast-paced tale of conspiracy, the supernatural, and ruthless assassins whizzes by in one action-packed sequence after another. The characters are fantastic; Rose, the snarky young prodigy, is just as entertaining crawling through ventilation ducts as she is fighting the (literal) Boss. And Sarah, the conflicted (and possibly cyborg?) but loyal worker, is heart-breaking in her complexity. If you're looking for something to pair well with that 7th cup of coffee, this is it.
Citizien by Claudia Rankine
Have you read this book yet?? And if you have, may I suggest a reread? Rankine's meditation on what it means to be black in America — part essay collection, part poetry — only improves with revisiting. By looking at her own life as well as those of black figures in the media, from Trayvon Martin to Venus Williams, Rankine asks us over and over again to consider how — and why — systemic racism still shows up day by day, minute by minute, in our lives.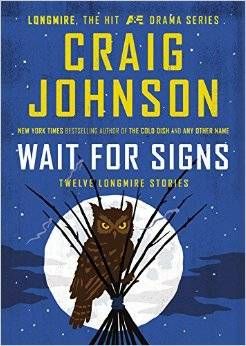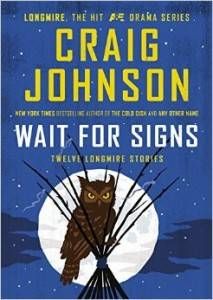 Wait for Signs by Craig Johnson
The story goes: after Craig Johnson wrote the first Longmire book, he sent fans a holiday short story as a thank you. But you know us readers, we demanded MORE, and so he complied, and this collection of short stories is the result. Woven between Walt's regular mysteries, these bring out backplayers, flashback to Martha times, and tell us how baby Lola got her name. Best Bonus Ever: Lou Diamond Phillips wrote the forward, and it is just gorgeous and really, tells me that old Lou deserves his own book, or at least a short story. Read the whole thing in a day, or read the stories a bit at a time – you'll want this one to last.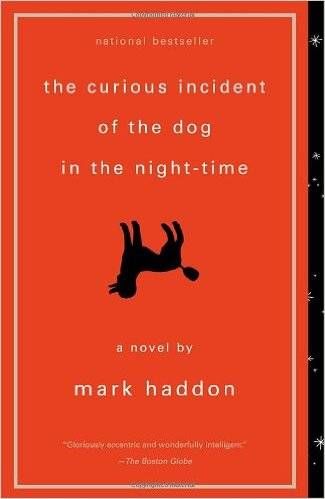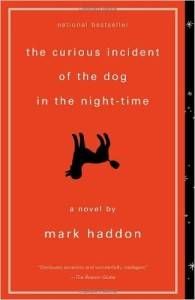 The Curious Incident of the Dog in the Night-Time by Mark Haddon
This one got me through a major reading slump. Since the protagonist/implied writer is a young boy, the language, the doodles, and the emotions he goes through fly past.
Gone Girl by Gillian Flynn
I didn't even pause to get a grip on my feelings about this one. (Bad move- would not recommend)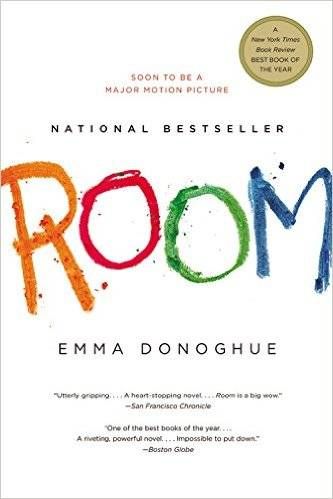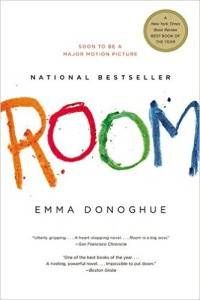 Room by Emma Donoghue
Room is not essentially a fast-paced novel, but its beginning gripped me so hard I couldn't let go until it was 4 am.
And Then There Were None by Agatha Christie
This one is like a countdown leading up to a much-awaited event. You'll be unable to put it down until… there are none.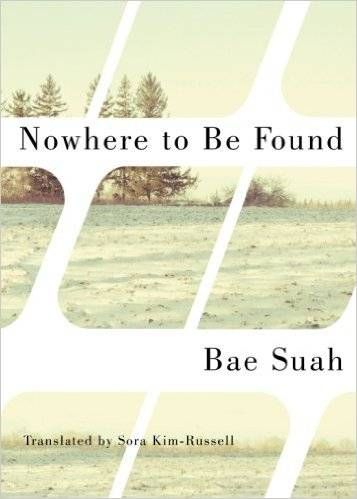 Nowhere to Be Found by Bae Suah, translated by Sora Kim-Russell
A deceptively simple and super-short (100ish pages) first-person story of a young woman's life over one winter in South Korea. She goes to a boring job, deals with her boring boyfriend, and tries to live with her ungrateful and difficult family. Meditations on the mundane are scattered with rage-filled lines that poke out of the prose like porcupine quills. A book about poverty and everyday life that somehow manages to be a page-turner. I read it in an hour.
The Age of Innocence by Edith Wharton
Might seem like a strange pick for a read-in-a-sitting challenge, but I could not put this book down. I plopped my behind in a chair, planned to read the first thirty pages or so, and did not get up until I'd finished. One of my favorite read-in-a-sitting books of all time.
The Hobbit by J.R.R. Tolkien
YOU CAN LITERALLY READ THIS BOOK IN THREE HOURS.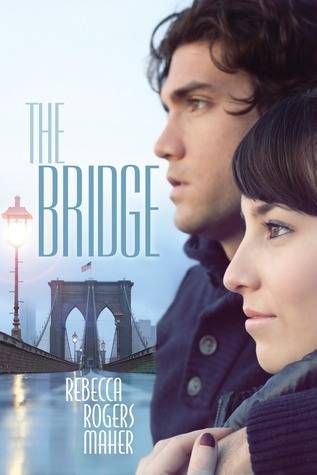 The Bridge by Rebecca Rogers Maher
Fantastic and unusual contemporary romance that's a completely satisfying read. A++!
The Invention of Hugo Cabret by Brian Selznick
An absolutely magical story told in words and pictures. You won't want to put it down until you're finished. It reads much faster than you think it will.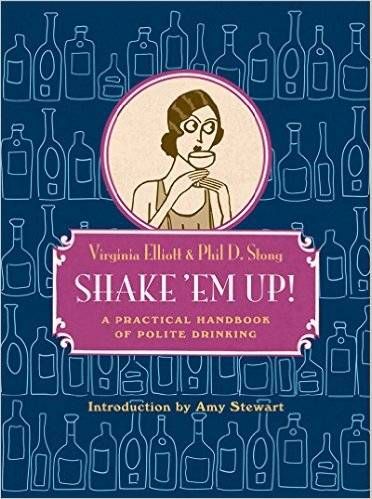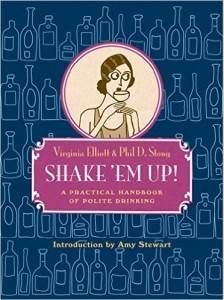 Shake 'Em Up!: A Practical Handbook of Polite Drinking by Virginia Elliott and Phil D. Stong
A delightful cocktail book that perfectly captures the zeitgeist of the Prohibition Era. Some of the appetizer recipes are crazy bizarre.
The Daughter of Time by Josephine Tey
By all rights this mystery novel about Richard III shouldn't work, but instead it's arguably one of the best mysteries ever written. A must-read.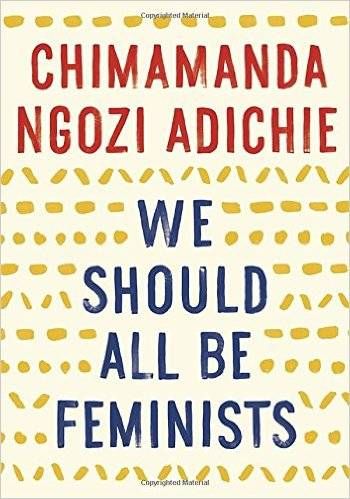 We Should All Be Feminists by Chimamanda Ngozi Adichie
If you're a fast reader, you could probably burn through this book in about ten minutes. It's a great primer on feminism and gives insight into the gender struggle in the author's home country of Nigeria.
The Old Man and the Sea by Ernest Hemingway
Man vs. Wild, Hemingway edition.
The Boy in the Striped Pajamas by John Boyne
A young adult (though I think it's a great book for all ages) fable about the son of a concentration camp commandant who befriends an inmate. It's a haunting story that explores the horrors of the Holocaust in a unique way.
84, Charing Cross Road by Helene Hanff
A charming book of letters between a woman in New York and a bookseller in London.
The Crossover by Kwame Alexander
A quick middle grade novel about brothers & basketball, told entirely in verse.
Wordsmithy: Hot Tips for the Writing Life by Douglas Wilson
A bracing book about writing that you could polish off in a few hours on a Saturday morning.