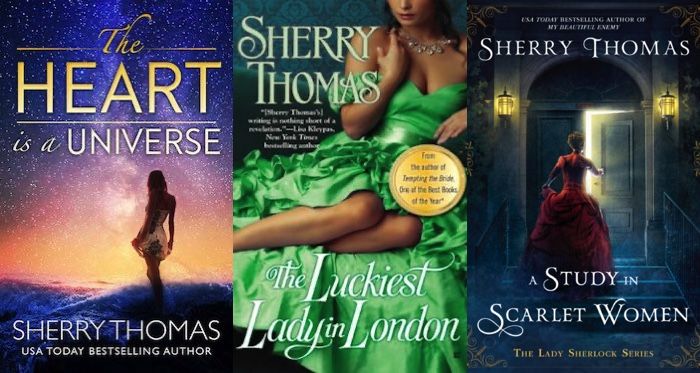 Fiction
Reading Pathways: Sherry Thomas
This content contains affiliate links. When you buy through these links, we may earn an affiliate commission.
Sherry Thomas is an American writer of Chinese descent. She emigrated to the U.S. when she was 13, and learned English with the help of romance novels. She has set out to write a book in every genre she's interested in, which seems like a great writing pathway to me.
Recently I learned about Thomas's Lady Sherlock series and devoured them with rapid abandon. While all of her books so far have a strong romance element, Thomas writes broadly within the genre. So far I've encountered heroines who are neurodivergent, magical, extraterrestrial, and historical. I once had an art teacher who gave us very specific instructions for our work — exactly 1″ margins with one "break," use only four colors, etc., for each project. Within those boundaries, however, we were encouraged to be creative and go wild. The result was that the guidelines enhanced our creativity. I don't know if Thomas has put a hard boundary on herself to stay within the genre of romance, but I am continually impressed by her ability to find new ways of telling the story of love. And so it is with great anticipation, gentle reader, that I present to you this Reading Pathway for Thomas's work.
Usually Reading Pathways include three suggestions, but I got special permission to add a bonus entry for you:
---
And there you have it, fellow readers! Four different paths to start reading Sherry Thomas's work. Go forth and enjoy some "finely wrought stories, with an edge."