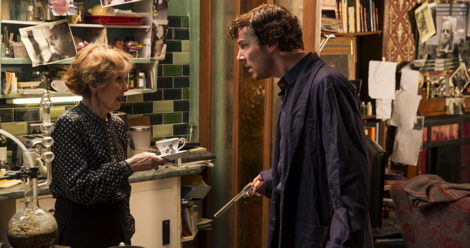 To celebrate the birthday of Arthur Conan Doyle, we're writing about all things Sherlockian/ACD today. This Sherlock Holmes character quiz is sponsored by The 7 ½ Deaths of Evelyn Hardcastle by Stuart Turton.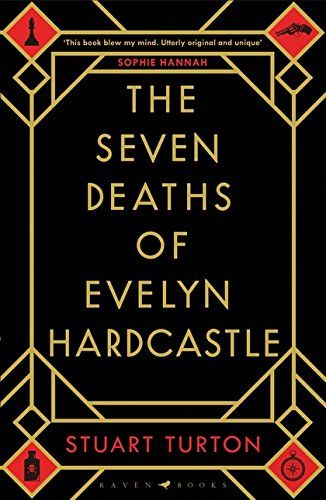 The most inventive debut of 2018, this clever, mind-bending murder mystery will leave readers guessing until the very last page.
One of Stylist Magazine's 20 Must-Read Books of 2018.
One of Harper's Bazaar's 10 Must-Read Books of 2018.
One of Marie Claire, Australia's 10 Books You Absolutely Have to Read in 2018
At a gala party thrown by her parents, Evelyn Hardcastle will be killed. Again. She's been murdered hundreds of times, and each day, Aiden Bishop is too late to save her. Doomed to repeat the same day over and over, Aiden's only escape is to solve Evelyn Hardcastle's murder. However nothing and no one are quite what they seem.
---
Sherlock Holmes is memorable not only for the consulting detective himself, but also the cast of secondary characters who push his buttons, cheer him up, or support him through thick and thin. Without this greater cast of characters, there would be no comic relief, no romantic tension, and no fun. When I was a kid, Piglet was my favorite of all Winnie the Pooh's friends. Once, I went to the Disney store in the mall and asked if they had any Piglet merchandise. I was told that he was "just a minor character," so there wasn't much stuff just for Piglet. Since then, it's left an appreciation in my mind for so-called "minor" or secondary characters, and the Sherlock Holmes canon is filled with personalities that give the stories and their adaptations a more complete universe at Baker Street and beyond.
Which recurring secondary Sherlock Holmes character are you? And, since Dr. John Watson is definitely a lead, this quiz does not include him as an option. Take the secondary Sherlock Holmes character quiz to find out!