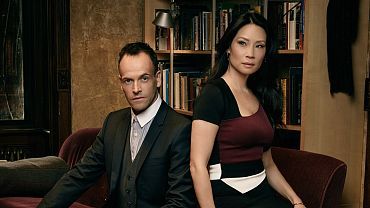 This content contains affiliate links. When you buy through these links, we may earn an affiliate commission.
To celebrate the birthday of Arthur Conan Doyle, we're writing about all things Sherlockian/ACD today. This list of books featuring characters like Holmes and Watson is sponsored by The 7 ½ Deaths of Evelyn Hardcastle by Stuart Turton.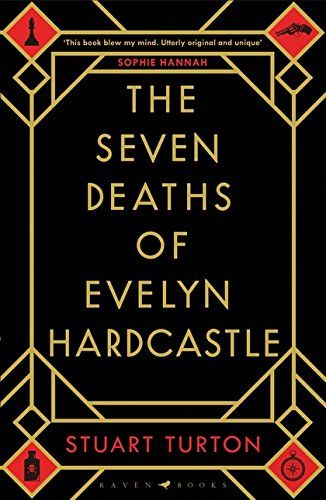 The most inventive debut of 2018, this clever, mind-bending murder mystery will leave readers guessing until the very last page.
One of Stylist Magazine's 20 Must-Read Books of 2018.
One of Harper's Bazaar's 10 Must-Read Books of 2018.
One of Marie Claire, Australia's 10 Books You Absolutely Have to Read in 2018
At a gala party thrown by her parents, Evelyn Hardcastle will be killed. Again. She's been murdered hundreds of times, and each day, Aiden Bishop is too late to save her. Doomed to repeat the same day over and over, Aiden's only escape is to solve Evelyn Hardcastle's murder. However nothing and no one are quite what they seem.
---
I love what the world has made of Holmes and Watson in recent years. In fact, I love their relationship in all its different forms much more than I love their actual adventures. Sherlock, the eccentric, socially awkward genius. Watson, the grounded, capable every man. Both valuable people on the case, but better together than apart.
Think Sherlock and Joan in Elementary, Jane and Lisbon in The Mentalist, Dr. House and Dr. Wilson in House, Brennan and Booth in Bones. Think Doctor Who and their many companions, especially my beloved Twelve.
Wait this isn't a post about my Sherlockian TV ships, but here are a few books I love that give me those Holmes and Watson warm fuzzies.
It's Victorian London and Thomas Llewelyn is down on his luck. He answers a peculiar ad for a personal secretary that reads "some danger involved." Cyrus Barker hires him and takes him into his idiosyncratic world. Barker is all the best parts of Sherlock, and by best I mean good. He really has that willing-to-learn Elementary Sherlock vibe. He's kind, understanding, and aims to teach Llewelyn all he can to be prepared for life in his unconventional, crime-solving domain. Barker and Llewelyn are so respectful of each other and I love their working relationship and friendship dynamic. They just talk things out and I'm so here for it.
Holmes and Watson rating: A Joan and Sherlock end of episode fireside chat, complete with outro music.
First off, I highly recommend listening to this one on audio just for the super creepy violin interludes. Ian Frey travels to Scotland to work on a high profile Jack the Ripper copycat case "under the cover of a fake department specializing in the occult." "Nine-Nails" McGray is the tough, local detective with a tragic past who also sort of believes in the supernatural. This one displays all of my favorite parts of the Holmes and Watson antagonistic repartee. They both approach detection in very different ways, but they slowly and begrudgingly develop a respect for each other's crime-solving tactics. Besties.
Holmes and Watson rating: House and Wilson bantering past their problems in the hospital cafeteria.
Possession by A.S. Byatt (Roland & Maud)
Roland and Maud are the coolest kind of Holmes and Watson team, the literary kind. They're both scholars of famed (fictional) Victorian poets. Roland is an obscure, scrappy scholar of Randolph Henry Ash and Maud is an established but straight-laced and unmovable scholar of Christabel LaMotte. They embark on a quest to find the truth about Ash and LaMotte's secret relationship, starting with the draft of a letter Roland finds and steals from the London Library. Roland and Maud play to their respective strengths in their hunt for the truth and I've always felt that Holmes and Watson vibe from them. I was reading this book in college when I decided to switch majors from business to English, and it holds a special warm-fuzzy place in my cold heart.
Holmes and Watson rating: Jane running through the airport to tell Lisbon how he really feels.
I want to hear what books you've come across with that modern Holmes and Watson vibe. drop them in the comments.
Also, if you need more detectives in your life, try some of these excellent sleuths:
30+ of Your Favorite Female Detectives
8 Great Reads With Unusual Detectives
Read Harder: A Mystery by A Person of Color or LGBTQ+ Author