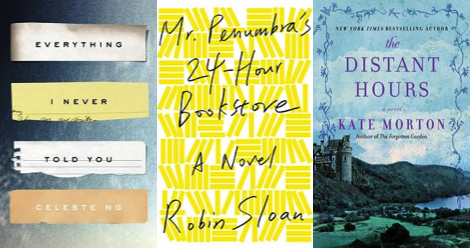 Lists
12 Mystery Novels for Fans of Literary Fiction
This content contains affiliate links. When you buy through these links, we may earn an affiliate commission.
To celebrate the birthday of Arthur Conan Doyle, we're writing about all things Sherlockian/ACD today. This list of the best mystery books with a literary bent is sponsored by The 7 ½ Deaths of Evelyn Hardcastle by Stuart Turton.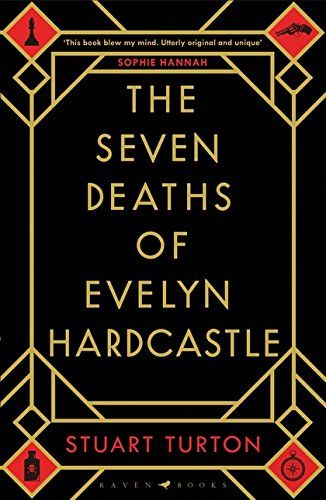 The most inventive debut of 2018, this clever, mind-bending murder mystery will leave readers guessing until the very last page.
One of Stylist Magazine's 20 Must-Read Books of 2018.
One of Harper's Bazaar's 10 Must-Read Books of 2018.
One of Marie Claire, Australia's 10 Books You Absolutely Have to Read in 2018
At a gala party thrown by her parents, Evelyn Hardcastle will be killed. Again. She's been murdered hundreds of times, and each day, Aiden Bishop is too late to save her. Doomed to repeat the same day over and over, Aiden's only escape is to solve Evelyn Hardcastle's murder. However nothing and no one are quite what they seem.
---
There are so many subgenres of mystery to choose from: detective novels, true crime, noir, cozy mysteries, psychological suspense, and more. But when I am looking for a thrill, I find myself drawn to literary mysteries. I want the tension and excitement of a mystery, but I long for it to deliver more than just the name of a murderer. While there is no precise definition, I consider a literary mystery to involve substantial character development, stunning narration, and a storyline that reaches for broader emotional or social depth.
I have devised this list of the best mystery books for people who are looking for a little more heft in their mystery reading. These mystery novels eschew many of the trappings of traditional whodunnits. But at the heart of each story is a compelling mystery that drives the narrative and will keep you spellbound as you turn the pages.
The famous writer Vida Winter has told many versions of her life story over the decades, all of them lies. Now, nearing the end of her life, she wants to tell the truth at last. Young biographer Margaret Lea is surprised to be called to the task of writing the famous author's story. Margaret, who has family secrets of her own, agrees to take the job. As Winter tells the bizarre, twisted tale of her childhood, the women both find themselves confronting the shadows of the past. This is an eerie, gothic tale that keeps the surprises coming until the very last page.
From the first sentence of the book, we know that Lydia Lee is dead. What we don't know is how the Lee family arrived at this moment. The story gradually unveils the history of this Chinese American family's unraveling. The book explores how even the people closest to us do not always see what is right in front of them. Through this intimate examination of one family, Ng paints a vivid picture of how everyday jealousies, resentments, and assumptions can damage those we love.
A young New York musician accidentally stumbles onto a haunting recording of an unknown blues singer. His ambitious friend releases the recording on the internet, launching them into a world of competitive blues record collectors and ghosts from the past. The novel begins with two college friends obsessed with music, and morphs into a chilling, devastating reckoning with some of the darker truths of our nation's history. Kunzru's visceral, gripping prose knocked me flat out on the floor, and the story stuck with me long after I turned the last page.
Rebecca by Daphne du Maurier
A young woman marries the charming widower Maxim de Winter after a whirlwind courtship in Monte Carlo. He then brings his new wife home to Manderley, the vast estate he shared with his first wife, Rebecca. The imperious housekeeper Mrs. Danvers, who was completely devoted to the first Mrs. de Winter, immediately sets out to undermine the new bride. It becomes clear very quickly that the shadow of Maxim's dead wife is going to be a problem. First published in 1938, this famous novel has stood the test of time because it is both completely engrossing and beautifully written.
When Clay Jannon loses his tech job during the recession, he takes work as a night clerk in a most unusual 24-hour bookstore. Watching the customers' peculiar habits, Clay becomes curious. He rounds up his geeky friends to help him investigate the mysterious happenings in the bookstore and finds way more than he bargained for. This is a feel-good mystery book that gives you all the adventure you could hope for, without any of the violence or mayhem. Sloan explores the fascinating intersection of cutting edge technology and printed books, and it is simply delightful.
The wealthy Willow Azarian recruits a talented burglar, Tancred Palmieri, to steal her own siblings' treasures. Upon his death, Willow's billionaire father has bequeathed a unique gift for each of his children, five objects that each hold a clue to the location of a larger inheritance. When Willow dies, Tancred is left to continue the search on his own. This is an entertaining treasure hunt for grownups, with engaging characters, amusing break-ins, and cryptic clues. If you love a good puzzle, this one's for you.
Ruby Lennox begins the story of her life with the moment of her conception in 1951 and leads us headlong into a multi-generational family saga. Ruby's narration is augmented by the intermittent perspectives of six generations of Lennox women, revealing the secrets and lies buried within this complicated family. Atkinson shows off her incredible dexterity with structure and language, moving deftly back and forth in time, and punctuating this dark book with piercing moments of insight and biting humor.
Edie Burchill's mother was billeted in Milderhurst Castle as a child during World War II. In 1992, after the arrival of a fifty year-old letter, Edie goes to visit the three elderly Blythe sisters who still live in the now crumbling estate. As she pieces together her mother's past, she also uncovers the long buried secrets of the Blythe sisters. As Morton weaves back and forth in time, she creates a haunting, foreboding atmosphere that holds you captive, leaving you breathless until she finally unveils the truth.
The Shadow of the Wind by Carlos Ruiz Zafón, Lucia Graves (Translator)
On Daniel's eleventh birthday, his father takes him to the Cemetery of Forgotten Books and tells him to choose a book to cherish and protect. Daniel chooses The Shadow of the Wind by Julian Carax and becomes completely consumed. So begins the boy's quest to discover the fate of Carax and his missing books. This is a book lover's tale of intrigue, set in the sinister streets of Barcelona, full of passion, betrayal, secrets, and danger.
The narrative begins in 1954 on an isolated island in the Pacific Northwest. A local man is found drowned and Kabuo Miyamoto, a Japanese American, is charged with the fellow fisherman's murder. As the trial moves forward, the history of the island's people, land, and relationships are all laid bare as we see the lingering effects of anti-Japanese sentiment during World War II and beyond. This compelling book is a courtroom drama, love story, and social commentary all rolled into one riveting novel.
Neela and Kayal run Biblio, a bookshop specializing in rare and valuable first editions of modern India. On a book scouting trip, Kayal discovers a rare manuscript supposedly authored by Sir Richard Francis Burton. Soon after, the women come into possession of several priceless books. As they strive to authenticate these treasures, they find more questions than answers. The book takes a deep dive into the antiquarian book world, with detailed descriptions of rare first editions, the art of bookbinding and illustration, and the private realm of book collecting.
This book has been so enthusiastically recommended by several of my reading friends that I simply have to see what all the fuss is about. I know that it is a bleak but captivating story, based on actual events in Iceland in 1829, where a woman charged with a vicious murder awaits her execution. I'm told the prose is striking, evocative of the cold and unforgiving place in which the story is set. And I've been warned that once I start, I won't be able to put it down. I can't wait to get to this one!
What are your favorite literary mystery books?