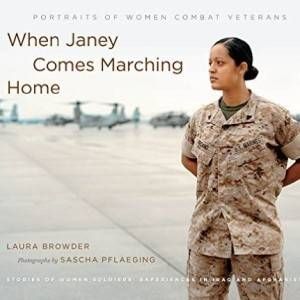 Nonfiction
Shantih: An Alternate View Of Veteran's Day Through Literature
This content contains affiliate links. When you buy through these links, we may earn an affiliate commission.
The most important date this past week was 11 November, known in different parts of the world as Armistice Day, Remembrance Day, and Veteran's Day. The date comes from the official end of World War One, when peace was declared at 11 in the morning on 11 November, 1918.
(It is strange in this brave new world to imagine Germany attacking other European countries. In the span of a handful of decades and two major wars, Deutschland has become a haven for refugees fleeing the horrors of Syria. Also, horror feels like a correct phrase to use in reference to warfare. So much of horror literature can be viewed as the infliction of elements of warfare upon a peaceful individual, family, or population. Given the choice, I'm sure many in Aleppo would take their chances in the Overlook Hotel.)
I greatly admire and am humbled by my brother's service overseas. Veterans should be held in high regard and honored for the great sacrifice they endured. But, for this piece, allow me to shine a light on works of literature that illuminate not only those brave souls, but those caught in warfare without any uniform at all, and those left behind, the thanks of a grateful nation cold comfort in hollowed-out houses. War is a terrible thing that should be avoided at all costs. The following are reminders of the cost of war, endured by civilians, loved ones of veterans, and soldiers who challenged the carnage they found themselves ensnared within.
Military Widow: A Survival Guide, by Joanne M. Steen.
The price of war is paid not only in millions and billions of dollars, but countless lives. Even if you don't have a close loved one in the service or in harm's way, this book, published in 2006 by the Naval Institute Press, succinctly describes the process of losing those closest to you, allowing the reader to gain better perspective than the brief moments shown in many movies and works of fiction. Every announcement of an American military death comes in the form of two servicemen or women visiting the home of the family whose live will shortly be torn apart. Mrs. Steen experienced this, and shares her experience and those of others. While Mrs. Steen is a woman who lost a man, it is important to note that nearly 200 female American soldiers have died in the war on terror, many leaving widowers and children missing their partners and mothers..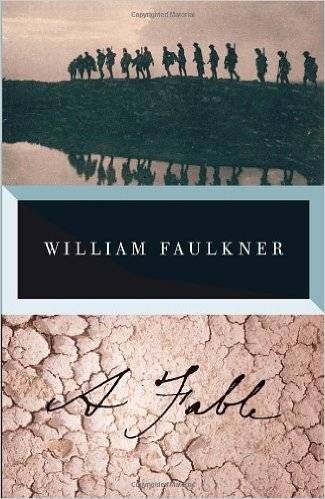 A Fable, by William Faulkner
What would happen if the soldiers on both sides of a war were convinced by a Christlike figure to simply stop fighting? This is the foundation of Faulkner's 1954 book, which went on to win the Pulitzer Prize and National Book Award.
The Rape of Nanking: The Forgotten Holocaust of WWII by Iris Chang
From 1937 to 1938, the Japanese Army committed unspeakable atrocities in the city of Nanking, then the capital of China. Iris Chang dared to speak those atrocities into the record of history. War can sometimes seem cathartic in popular culture, with a definite end (Hitler shoots himself, US Soldiers climb into a helicopter and flee Saigon). Her book, and the memorials for her after her suicide, are devastating reminders that, as Faulkner wrote in Requiem for a Nun, "the past is never dead. It's not even past."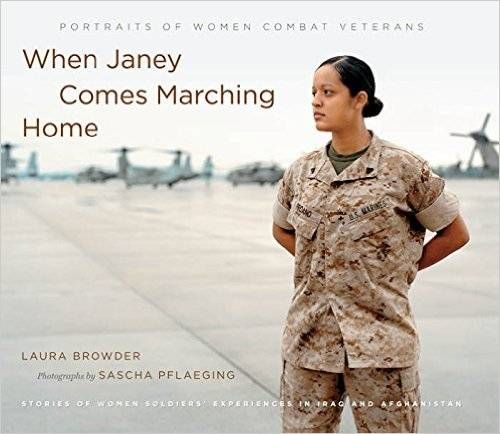 When Janey Comes Marching Home: Portraits of Women Combat Veterans, by Laura Browder, Sascha Pflaeging
Close your eyes and think of a soldier, a sailor, a Marine. Chances are, you're picturing a man. Considering the U.S. Army alone has over 200,000 female soldiers, and women are ever present in warzones, this setting should be adjusted. This book of photographs and stories does just that. In portraying modern day women warriors, they turn the setting of our perception from Top Gun to the reality that exists at this moment in time.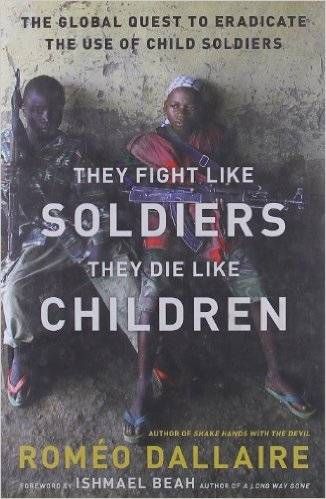 They Fight Like Soldiers, They Die Like Children: The Global Quest to Eradicate the Use of Child Soldiers, by Lieutenant-General Romeéo Dallaire
Dallaire joined the Canadian Army in 1963. In 1993-1994, he served in Rwanda, the experiences written about in greater detail in the appropriately titled book Shake Hands With the Devil: The Failure of Humanity in Rwanda. His book They Fight Like Soldiers focuses his experience and the experience of countless others on the unimaginable in our Western comforts experience of the plight of children that are given weapons and orders and abuse and the title soldiers.
This is a fairly short post, but it has taken me a very long time to write. I have deleted far more than I have published. There are so many more books that can be mentioned in regards to this, the cornerstone, and the bomb that destroys the cornerstone, of civilization. Vonnegut, Beah, Heller, Remarque, Irene Hunt, so many others belong on this list.
The greatest tribute we can give veterans and survivors of war, however, is peace. The greatest honor we can give them is to do the difficult, seemingly impossible work, to make them the last generation of their kind that exists. It is too late for us. Perhaps, if we teach the next generation, theirs will achieve that goal.