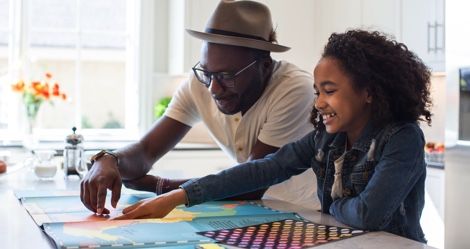 Children's
6 Great Search and Find Books That Aren't WHERE'S WALLY (Waldo)
This content contains affiliate links. When you buy through these links, we may earn an affiliate commission.
[Author's note: *In Australia, we didn't have Where's Waldo?, we had Where's Wally? I have no idea why the name changed. Is Wally not a name you have in America? Or does it mean something rude?]
I was never very good at Where's Wally? books when I was a kid. I was mostly too impatient to try and find him, and lacked a competitive streak that meant I had to find him. I usually gave up on those books, to be honest. Since having a toddler, however, I've discovered that a good seek and find book can be a WONDERFUL source of entertainment. They're fun to look at and talk about, and my toddler (who is far more observant than I am) loves pointing out things that she recognises. These are a handful of seek and find books that we have particularly enjoyed that aren't Where's Wally/Waldo?
Another note: There aren't many quality seek and find books out there that I have found, and it seems that the market of excellent seek and find books for the youngest readers are dominated by male authors, and especially white male authors, hence their overrepresentation on this list.
The My Big Wimmelbooks series are, by far, my favourite seek and find books. They are fantastic. They are board books, so safe for tiny un-gentle hands, but in a large format (close to A4/letter-size paper). The spreads are packed with a lot of interesting detail, but not so much that it's hard to find anything. There are recurring characters throughout the book, so you can find each character on every spread and see what they get up to and how their story progresses throughout the book. In Cars and Things That Go, there are spreads of busy city streets, a monster truck rally, a movie studio, an airport, and a beach/jetty. A lot of different vehicles are represented. My daughter's favourite things to point out are the buses, the big trucks, and the dog doing a poo.
Another great one in the My Big Wimmelbooks series. This has a different cast of characters and, as the title suggests, features animals from around the world. African animals, Australian animals, ocean creatures, Arctic life, birds, jungle animals…common animals and maybe animals you have never heard of. There is a handy page at the beginning of the book that points out some of the lesser known animals that can be found. Like the other Wimmelbooks, there is a cast of characters that you can follow throughout the book and see what they get up to. The target age group for these books are 2–5, but I must admit that I think I get as much enjoyment out of them as my toddler, if not more.
Seasons by Philip Giordano (ages 2–4)
This is another large-format board book, and it has an even more interactive element to it than other seek and find books, with wheels to turn that reveal more creatures. Each spread features a different season and highlights aspects of nature and wildlife that are characteristic of that season. The art is kind of abstract and geometric shapes are the building blocks of much of the art.
An adorable book with a LOT of penguins. Each spread is a different scene in the life of a penguin, and the penguin you are trying to find is the fuzzy one. I like that there is texture to this book, and that the way to interact with this book and find what you are looking for is more by touching than looking. This is a delightful book for young readers who are just starting to grasp the concept of seek and find.
Where Are You? by Sarah Williamson (Ages 1–3)
This is a delightful book where a green snake follows a pink snake through a park, and introduces spatial concepts like above/below and up/down as you help the green snake look for the pink snake. The colours are bright and bold and this is a fun interactive one to read with the youngest seekers.
This book is aimed at a slightly older audience than the others on this list, and includes more of a story — I'd say this one is actually more of a picture book with a seek and find element than a 'true' seek and find book. Papa Bear is getting ready to hunker down for winter when he realises that Little Bear has run away, chasing a bee. Papa Bear goes after him. We follow them through a forest, a French city, and into an opera house. The watercolour and line illustrations are delightful and there are a lot of fun details in each page when you look closely. This is a great book.
---
So, there you have it: six excellent books to entertain your little one when you don't feel like reading aloud. I've found that seek and find books are particularly good for travelling, because they act as both books and games. If you're after a new way to amuse your toddler (or young child), I highly recommend these.