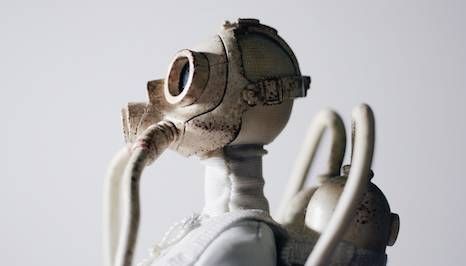 This content contains affiliate links. When you buy through these links, we may earn an affiliate commission.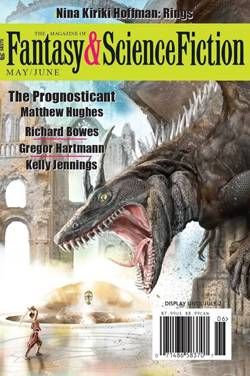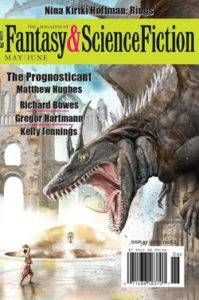 Science fiction magazines are the farm teams for training professional science fiction writers. The current big three of the printed magazines are Analog, Asimov's Science Fiction and The Magazine of Fantasy and Science Fiction. Many a writer have begun their career at these publications. Sadly, those mags are fading away, seldom seen on newsstands anymore, but they are very important to new writers. If you want to become a science fiction writer, or are a reader that wants to help keep the short SF alive, support these magazines.
Currently, the big three have 10,000-20,000 subscribers each, but Asimov's and Analog once had over 100,000. For a while it looked like the big three SF mags would go out of business, but digital editions are providing a temporary reprieve. Amazon makes it very easy to subscribe to a digital magazine. Amazon is also a convenient place to manage print subscriptions if you've ordered through them.
The road to becoming a science fiction writer is hard. Sure, we have spectacular self-publishing successes like Hugh Howie, Andy Weir, and Dennis E. Taylor, but becoming a writer that way is like winning a lottery. Overall, science fiction as a genre does not sell well, partly because of past gender bias, and mostly because other genres are just more popular. Graphic novels sell twice as well as science fiction. Romance seven times better, and mystery/detective/suspense/thrillers do eight times the business (as does general fiction). Even religious fiction sells better than science fiction (but just barely). Read the printed and digital science fiction magazines to see the genre's real potential. Written science fiction is far more varied and creative than Sci-Fi on screens.
Science fiction magazines have always been the heart of the genre. Digital science fiction magazines have been popping up for years, getting a lot of their stories selected for the best-of-the-year anthologies. They're a growing outlet for would-be writers. If you have access to publishing news, original anthologies and theme story collections are another great outlet for short fiction sales.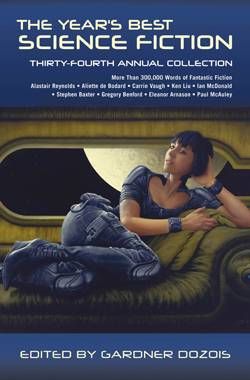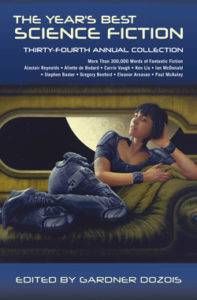 To learn the state of science fiction publishing read "Summation: 2016" in The Year's Best Science Fiction, Thirty-Fourth Annual Collection by Gardner Dozois. It's readable for free as part of the "Look Inside" feature at Amazon but buy the whole anthology. Dozois' annual anthology is a gigantic collection of short science fiction that showcases the diversity of writers, writing styles, and writing subjects that are the cutting-edge science fiction today.
If you want to become a science fiction writer read, subscribe, and study the magazines from which Dozois collects his stories. Dozois isn't the only editor of giant best-of-the-year science fiction anthologies of short fiction. Try also, Best Science Fiction of the Year edited by Neil Clarke (the editor of the online magazine Clarkesworld). There are several more best-of-the-year anthologies devoted to combinations of science fiction and fantasy, and even one devoted just to military SF. (See list below.) Each editor approaches the genre with a different taste for stories.
These annual anthologies are the easiest way to survey the markets for short stories, novelettes, and novellas being published in science fiction. However, if you really want to become a writer, support the SF magazines by subscribing and submitting stories. And even consider attending Clarion, Clarion West and Odyssey writer workshops where you will work with professional science fiction writers and editors – many who came up through these magazines. All three workshops have 6-week summer programs and take application submissions early each year. Knowing the science fiction magazines is part of the training for would-be writers.
"Touring with the Alien" by Carolyn Ives Gilman is an example of a very successful 2016 SF story. It first appeared in the online magazine Clarkesworld and has been collected in four different 2017 best-of-the-year anthologies so far. I've heard two different audio versions. And it's up for a Hugo this month.
Here is a partial list of pro and semi-pro science fiction magazines with links to their web sites:
Here's a partial list of annual best-of-the-year anthologies that showcase science fiction:
Only the Kaster collection regular appears on audio, and it's one of the smaller anthologies. I love to hear short science fiction on audio. Listening to a short story really shows off the power of the art form. There are a number of podcasts that reprint science fiction short stories on audio, such as Escape Pod. I wished Audible.com would publish all the best-of-the-year anthologies.
Save
Save