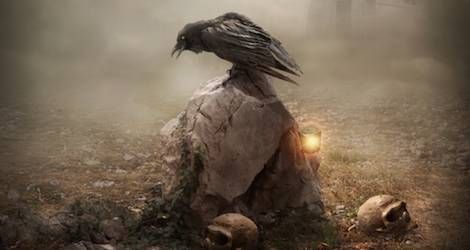 Children's
10 Collections Of Scary Stories for Kids For Halloween Season
This content contains affiliate links. When you buy through these links, we may earn an affiliate commission.
The nights are getting longer, and Halloween is just a short broomstick ride away. It's nearly time to huddle around the campfire and tell some spooky stories. These collections of scary stories for kids will give them plenty of tall tales to tell—and maybe give the adults a scare.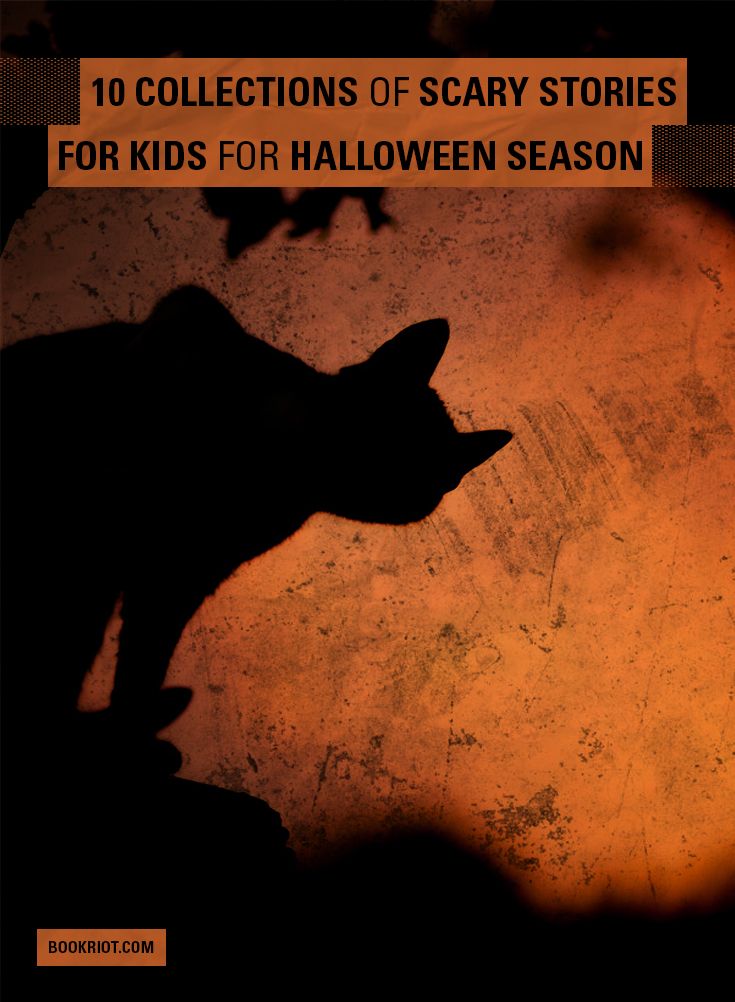 Kyle and his class get on a train that's supposed to take them on a school trip – but they soon find themselves on a very different kind of journey when Death begins to stalk the carriages. The children's fears begin to come to light, each becoming a story of its own in this collection-within-a-novel. Malorie Blackman is best known for her sci-fi and contemporary stories, but in The Stuff of Nightmares, she proves her chops as a horror writer. I'm in my 30s and these stories still give me the creeps!
In this collection of stories by ten different authors, including Cynthia Leitich Smith and David Almond, we follow the stories of several circus and carnival workers, including a bearded girl, a psychic, and a young woman whose mother may or may not be the other kind of mummy. The history of people working as circus sideshows is problematic in many ways, and often very ableist, but Sideshow makes sure to address this history of prejudice and emphasise the humanity of the performers – in this collection, it's the spectators who are cast as monstrous.
This children's horror classic will make adult readers shudder as they remember the chills they got from the stories that lurk inside. I have particularly uncomfortable memories of 'The Green Ribbon', and I know I'm not the only one. With its slow-burning style of storytelling and its creepy illustrations courtesy of Dirk Zimmer, these are stories that children will love to scare their friends with at Halloween sleepovers.
The oldest stories can be the spookiest of all. In this collection edited by fantasy veteran Alan Garner, you can read about the more dangerous characters from myth and legend, including trickster god Loki himself. With witches, monsters, and even a goblin spider (I'm pretty sure there's one of those in my bathroom right now), these stories will be a great read for a cold winter's night.
As all horror fans know, the scariest thing is something ordinary that's just a little bit wrong. In Horowitz Horror, Anthony Horowitz takes things as everyday as a bus ride, a holiday, or a cottage in the country, and turns them into something terrifying. Fans of Roald Dahl's twisted short stories will love reading these with their children.
Young readers can dabble in the classics as well as reading something new with this collection of ghost stories. Five of the tales are retellings of stories such as 'The Legend of Sleepy Hollow' and 'The Tell-Tale Heart', while others include Mould's original work, 'The Stranger' and the terrifying-sounding 'The Very Last Train'.
Another collection that parents might remember from their childhoods, The Thing at the Foot of the Bed is bundle of scary stories and creepy urban legends originating from the UK, New England, and the South. Alongside the stories, there's a useful list of do's and don'ts when it comes to dealing with ghosts – perfect preparation for Halloween.
Campfire stories don't have to be scary – they can also be an important way to pass on oral histories. Joseph Bruchac, who belongs to the Abenaki nation, has collected several stories originating from the cultural groups that make up the Iroquois nation. The collection is hard to find these days, but well worth it if you can track down a copy.
Joan Aiken was most famous for The Wolves of Willoughby Chase, but A Bundle of Nerves shows that she was also an accomplished horror writer. Whether you want to hear the story of a werewolf actor, or cannibals lurking in the British Countryside, you're bound to find something to send a chill down your spine. (Even if it's just that bizarre cover).
This collection deals with scary stories from the South during slavery and the civil rights movement. With magic, mystery and monsters, these stories will satisfy young horror fans, while also taking a frank look at prejudice, racism, and the dangers faced by African Americans during these periods of time. (Also, I think I need a whole spin-off about the Monster Watchers of America).
If your kids are particularly fond of tales of the living dead, have a look at our recommendations for 25 Fun and Frightening Zombie Books for Kids. To add even more fun and scary stories for kids to your reading list, check out 13 Diverse, Spooky Reads for Kids.