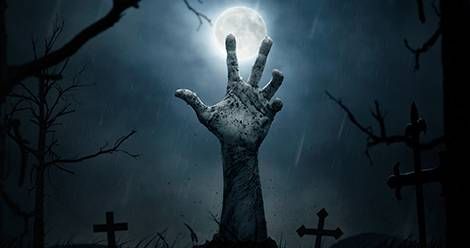 This content contains affiliate links. When you buy through these links, we may earn an affiliate commission.
​I love Halloween. I love dressing up. I love seeing kids run around in their costumes. I love candy. I love the spooky tales and the stories. It's a night for fun and giggles and a night every kid, no matter their age or race or gender, should enjoy. Whether it's ghosts or vampires or all manners of the undead, here are 13 diverse, spooky reads for kids this Halloween.
PICTURE BOOKS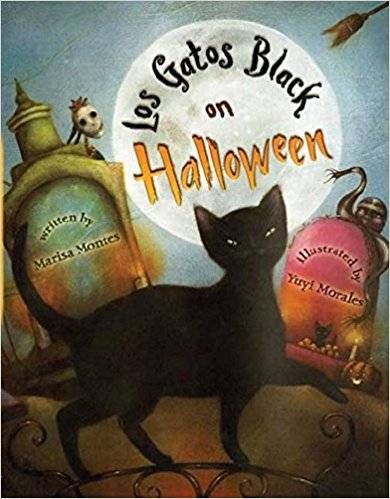 Los Gatos Black on Halloween by Marisa Montes and Yuyi Morales (ill.)
Follow los monstruos and los esqueletos to the Halloween party in this bilingual poem! This whimsical Halloween romp told in both English and Spanish comes in paperback form for those librarians looking for a fantastic, inclusive Halloween readalong.
Monster Trouble by Lane Frederickson and Michael Robertson (ill.)
Winifred Schnitzel wants to go to bed, but the monsters beneath her bed just won't let her. This adorable picture book—with Cartoon Network-esque illistrations—is perfect for kids afraid to hit the hay after seeing the spooks on Halloween night.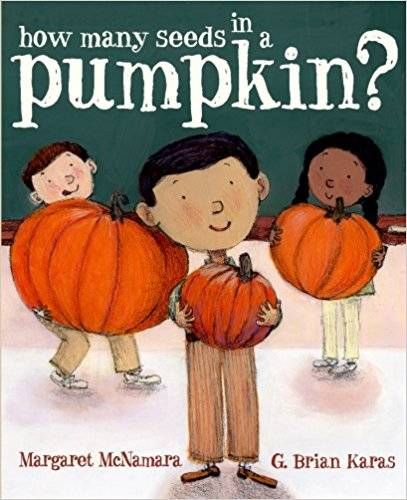 How Many Seeds in a Pumpkin? by Margaret McNamara and G. Brian Karas (ill.)
How many seeds are in each of the pumpkins in this classroom? Casually inclusive, this book is perfect for the littlest mathematicians and great for a Halloween book not specifically devoted to the scares.
​MIDDLE GRADE

The Jumbies by Tracey Baptiste
Rooted in Caribbean folklore, the first in Baptiste's middle grade series follows Corinne La Mer, who isn't afraid of anything—except the yellow-eyed creatures that follow her around the woods. They couldn't be jumbies. Could they? (Bonus: Rise of the Jumbies, the second book in the series, is out now!)
Hoodoo by Ronald L. Smith
Hoodoo Hatcher was born into a family who practices folk magic. Even though Hoodoo shares a name with the magic, he can't seem to cast anything until a mysterious man called the Stranger comes to town and Hoodoo dreams of the dead rising from their graves.
Spirit Hunters by Ellen Oh
The co-founder of We Need Diverse Books released a new spooky ghost story perfect for kids earlier this year. Dangerous ghosts haunt Harper Raine's younger brother, and it's up to her to figure out how to stop them—if she even can.
The Gauntlet by Karuna Riazi
When Farah's little brother gets sucked into a board game – a board game that nobody has ever escaped—Farah and her two best friends dive in to save him, even if that means succumbing to the shifting sands and never escaping.
YOUNG ADULT

The Hollow Girl by Hillary Monahan
Five boys attacked Bethan and her best friend Martyn. Bringing Martyn back from death's door comes at a cost—but Bethan knows exactly who to collect her ingredients from to save Martyn.

As I Descended by Robin Talley
Maria Lyon and Lily Boiten are their school's ultimate power couple, ready to harness the dark power at their school to stay on top—no matter what the cost. This contemporary lesbian retelling of Macbeth has a dark vibe perfect for Halloween reading.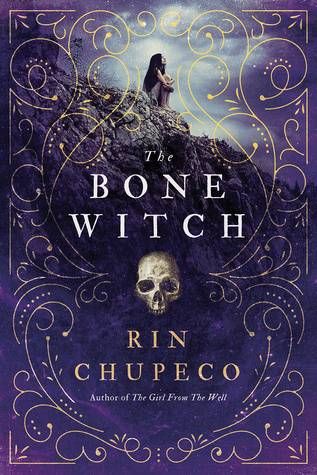 The Bone Witch by Rin Chupeco
What's more appropriate for Halloween than necromancy? Tea can raise the dead, but resurrection comes at a price in this lyrical fantasy perfect for fans of Leigh Bardugo.
The Immortal Rules by Julie Kagawa
What's scarier than vampires in a post-apocalyptic society? Allie Sekemoto survives by scavenging for food, until she dies and wakes up a vampire.
GRAPHIC NOVELS

Nightlights by Lorena Alvarez
Tiny stars appear in Sandy's bedroom, and she uses them to create creatures to play with—but when a sinister girl named Morfie appears at school with knowledge of Sandy's drawings, it sends her world upside-down.
Gotham Academy, Vol. 1: Welcome to Gotham Academy by Becky Cloonan, Brenden Fletcher and Karl Kerschl (ill.)
This tale set in the DC Universe, and the first of the Gotham Academy series, follows Olive Silverlock and her friends as they try to hunt down the ghost haunting the halls of Gotham's most prestigious school.
What are your favorite spooky reads for kids and teens? (And you want more horror? We got you covered.)