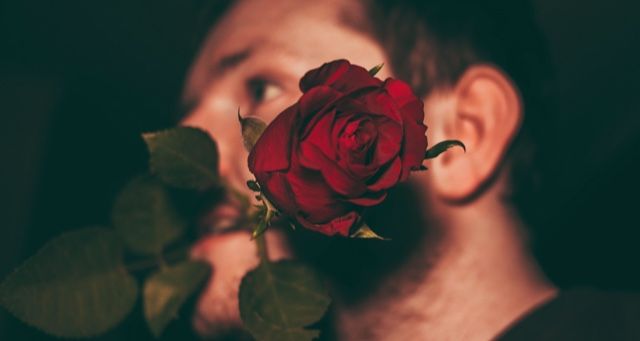 Lists
14 Romantic Suspense Books You Won't Be Able to Put Down
This content contains affiliate links. When you buy through these links, we may earn an affiliate commission.
Romantic suspense books are the perfect fusion between mystery and love story. These books tend to combine more traditional steamy romance plot lines with all the intrigue and drama of suspense, like a delightful Lifetime movie rendered on the page. If you like your thrillers with a side of swoon, check out this racy, page-turning sub-genre.
Here, we've rounded up 14 of the best titles, from old-school classics to modern stories, to get you started.
Classic Suspense Books With Romantic Themes
1. Rebecca by Daphne du Maurier
This doesn't qualify as romance, but Rebecca is a classic with some elements of romantic suspense—and it's super eerie, too. The unnamed narrator falls in love with a mysterious widower and soon finds herself living at Manderly, his beautiful estate in the countryside. What could go wrong? Well, it seems to be overrun by the sinister echo of his late wife, the titular "Rebecca."
2. Jane Eyre by Charlotte Brontë
An early example of romantic suspense, and one that's heavy on the suspense, is Brontë's literary classic about Jane, an orphaned young woman hired by a wealthy gentleman named Mr. Rochester to care for his young ward.
What is it about governesses that make them the ideal heroines for suspense novels? This is yet another story about a young woman who finds herself calling an eerie mansion in the English countryside home.
Historical Romantic Suspense Books
I've never actually read Jane Eyre (I KNOW!) but this retelling about a woman who gets revenge on bad men by, well, killing them is so much fun.
Modern Romantic Suspense Books
The first book in Rushdan's Final Hour series follows Maddox Kinkade as she joins forces with her ex-lover Cole Matthews to stop a killer from unleashing a bioweapon that could cause mass destruction. All the fun of a romance wrapped up in the trappings of a spy thriller.
What do you do when the search for Mr. Right goes off the rails? When four best friends make a just-for-fun list of qualities they look for in the "perfect" man, they never expect it to go viral on the Internet (viral by early '00s standards, anyway)—or result in one of their deaths.
J.D. Robb's (aka Nora Roberts) In Death series kicks off with this spicy thriller that takes place several decades into the future as Detective Eve Dallas seeks to solve the murder of a high-profile senator's daughter—while developing a dangerous flirtation with the lead suspect.
Special Agent Dexter Brady is falling for newly divorced Kira Gregory. The only problem? He's trying to track down her violent, drug-dealing ex-husband.
Evangeline Austen is starting over by going back…to her family home in Napa, California. Convicted of a crime she didn't commit, she leaves jail and almost immediately teams up with the cop responsible for sending her there in the first place. Together, they seek to find the person actually responsible and set things straight for Evangeline.
10. The Ramseys by AlTonya Washington
This set of ten books follows the saga of The Ramseys, a Seattle-based family with plenty of saucy, sometimes dangerous, secrets.
11. Crow by A. Zavarelli
The blurb for this book starts: "An Irish mobster. A missing friend. Two loyalties, ripping me apart." Crow is a bit of a hate-to-love story following a girl named Mackenzie show goes undercover to investigate her missing best friend Talia's Irish mafia ties. The only problem? Sexy, alluring Lachlan Crow isn't fooled.
For a more lighthearted twist on romantic suspense, check out Julie James's book about Assistant U.S. Attorney Cameron Lynde. She witnesses a deadly encounter and is forced to team up with her sworn enemy, FBI Special Agent Jack Pallas.
This story involves a a black obsidian sex toy, a for-hire assassin, and one steamy romance. What more could you want in your romantic suspense fiction?
Kira Vance is a private investigator with an independent spirit. Oh yeah, and she's being hunted by a killer. She begrudgingly accepts the help of a lawyer with a security team on his side and sparks fly.
Editor's Note: A Girl Like Her by Talia Hibbert was removed from the list as it didn't fit the theme.