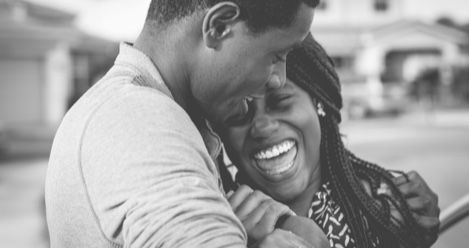 Lists
50 Must-Read Contemporary Romance Novels
This content contains affiliate links. When you buy through these links, we may earn an affiliate commission.
2018 has been a remarkable year for contemporary romance novels and movies. Not only have the pickings been broad and diverse, but several titles have crossed over to mainstream, including
The Wedding Date
and
The Kiss Quotient
. Young Adult romance has also come into the mainstream with the runaway success of the Netflix adaptation of
To All The Boys I've Loved Before
. This list of 50 Must-Read Contemporary Romance Novels will extend back beyond 2018, but sticks to titles released this decade. Contemporary romance novels have always been a thing, but novels set in current times have a way of becoming outdated as time marches on. These titles are a mix of adult, new adult, and young adult. Descriptions are from Amazon. Contemporary romance novel titles with a * are part of a series.
Richard Troy used to be the hottest actor in London, but the only thing firing up lately is his temper. We all love to love a bad boy, but Richard's antics have made him Enemy Number One, breaking the hearts of fans across the city. Have the tides turned? Has English rose Lainie Graham made him into a new man? Sources say the mismatched pair has been spotted at multiple events, arm in arm and hip to hip. From fits of jealousy to longing looks and heated whispers, onlookers are stunned by this blooming romance. Could the rumors be right? Could this unlikely romance be the real thing? Or are these gifted stage actors playing us all?
Liana Murphy has a plan: take the manager's job in New Zealand, show the world a woman can lead a men's soccer team, and qualify for the most elite competition in the world. Simple, right? She wasn't called "The Queen of Football" for nothing. But when Liana is forced to share an apartment with the "King of Rugby," her recipe for success is put to the test. With all the world watching, failure isn't an option. Mitch Molloy let the World Championship slip through his grasp four years ago. Now, redemption for the Kiwi rugby captain lies in winning the title on his home turf. This last victory will seal his legacy. All he needs to do is dedicate himself entirely and eliminate anything that could pull his focus. When a friend asks Mitch for a favor, he finds himself unexpectedly sharing his condo with ambitious Liana Murphy. As kindred spirits, their attraction is undeniable. But are their careers calling louder than their hearts? While falling for each other might be easy, juggling the demands of their dreams proves harder than either expected...
Anna can't wait for her senior year in Atlanta, where she has a good job, a loyal best friend, and a crush on the verge of becoming more. So she's not too thrilled when her father unexpectedly ships her off to boarding school in Paris—until she meets Etienne St. Clair, the perfect boy. The only problem? He's taken, and Anna might be, too, if anything comes of her crush back home. Will a year of romantic near-misses end in the French kiss Anna awaits?
Riley Sinclair has man problems. Trouble is, everyone has one but her. After years on the sidelines at weddings, the head of Sinclair Construction now sits home alone on what used to be girls night. Her only companions are television, a bottle of wine and a crush on a stranger she doesn't have the guts to approach. Too bad she isn't more like the daring heroine of her favorite show Hot Mess. Men want to bed and wed the glamorous Delilah Cole, while rough-around-the-edges Riley is relegated to the friend zone. Enter the perfect solution—an interactive app where the star of Hot Mess dishes style, beauty and relationship advice guaranteed to transform any woman into a man magnet. Riley re-invents herself, and thanks to the app, is on the brink of landing her dream man…and another she didn't count on. Soon Riley's embroiled in her own hot mess and has to choose between the Cinderella fairytale with the man she wants or the soul deep passion found only in the arms of the man she needs.
Mili Rathod hasn't seen her husband in twenty years—not since she was promised to him at the age of four. Yet marriage has allowed Mili a freedom rarely given to girls in her village. Her grandmother has even allowed her to leave India and study in America, all to make her the perfect modern wife. Which is exactly what Mili longs to be—if her husband would just come and claim her. Bollywood's favorite director, Samir Rathod, has come to Michigan to secure a divorce for his older brother. Persuading a naïve village girl to sign the papers should be easy for someone with Samir's tabloid-famous charm. But Mili is neither a fool nor a gold-digger. And before he can stop himself, Samir is immersed in Mili's life—cooking her dal and rotis, escorting her to her roommate's elaborate Indian wedding, and wondering where his loyalties and happiness lie.
Romance author Kamaria Wilson came to Las Vegas with nothing to lose. A one-night stand with a delicious man is just the distraction she needs...until one night with him doesn't feel like enough. Panicked, she skips out on the morning-after encore and hides out at the poker tables. After his hot one-night stand goes MIA, security specialist Jack Aldirisi is sure he'll never see her again. But when he's called in to the casino for an unexpected special assignment, Lady Luck smiles down on Jack. For the rest of the weekend, he'll be by his missing woman's side. She insists their powerful connection is nothing more than sex. He begs to differ. And this time, he's calling her bluff.
For the first time in her life, Vinnie finds herself on the brink of academic suspension. While standing up to a bully is something she'll never regret, she has to take on additional responsibilities in lieu of punishment for the offense. This unfortunately involves working with Cholo, the head disciplinary prefect, who seems to take delight in other people's blunders. Her determination to match his expectations eventually leads her into a crazy chase to keep up.
Welcome to La Maison des Sorcieres. Where the window display is an enchanted forest of sweets, a collection of conical hats delights the eye and the habitués nibble chocolate witches from fanciful mismatched china. While in their tiny blue kitchen, Magalie Chaudron and her two aunts stir wishes into bubbling pots of heavenly chocolat chaud. But no amount of wishing will rid them of interloper Philippe Lyonais, who has the gall to open one of his world famous pastry shops right down the street. Philippe's creations seem to hold a magic of their own, drawing crowds of beautiful women to their little isle amidst the Seine, and tempting even Magalie to venture out of her ivory tower and take a chance, a taste…a kiss.
Though her Lexus may be broken down on the California freeway, Jessi Teresa Blake is no damsel in distress. Rich, smart, and beautiful, JT, or "Lady Blake," as she is called, is one of the toughest sports agents around. She's negotiated megabucks contracts for every superstar in the business, and only the most confident of men can match wits with her. Men like Reese Anthony, the impossibly sexy trucker who gives her a lift back to Oakland.
For Penny Lee high school was a total nonevent. Her friends were okay, her grades were fine, and while she somehow managed to land a boyfriend, he doesn't actually know anything about her. When Penny heads to college in Austin, Texas, to learn how to become a writer, it's seventy-nine miles and a zillion light years away from everything she can't wait to leave behind. Sam's stuck. Literally, figuratively, emotionally, financially. He works at a café and sleeps there too, on a mattress on the floor of an empty storage room upstairs. He knows that this is the god-awful chapter of his life that will serve as inspiration for when he's a famous movie director but right this second the seventeen bucks in his checking account and his dying laptop are really testing him. When Sam and Penny cross paths it's less meet-cute and more a collision of unbearable awkwardness. Still, they swap numbers and stay in touch—via text—and soon become digitally inseparable, sharing their deepest anxieties and secret dreams without the humiliating weirdness of having to see each other.
Fangirl by Rainbow Rowell
Cath is a Simon Snow fan. Okay, the whole world is a Simon Snow fan, but for Cath, being a fan is her life—and she's really good at it. She and her twin sister, Wren, ensconced themselves in the Simon Snow series when they were just kids; it's what got them through their mother leaving. Reading. Rereading. Hanging out in Simon Snow forums, writing Simon Snow fan fiction, dressing up like the characters for every movie premiere. Cath's sister has mostly grown away from fandom, but Cath can't let go. She doesn't want to. Now that they're going to college, Wren has told Cath she doesn't want to be roommates. Cath is on her own, completely outside of her comfort zone. She's got a surly roommate with a charming, always-around boyfriend, a fiction-writing professor who thinks fan fiction is the end of the civilized world, a handsome classmate who only wants to talk about words…And she can't stop worrying about her dad, who's loving and fragile and has never really been alone. For Cath, the question is: Can she do this? Can she make it without Wren holding her hand? Is she ready to start living her own life? Writing her own stories? And does she even want to move on if it means leaving Simon Snow behind?
Anastasia Mikhelson is the rising star of the New York City Ballet. She's sacrificed creature comforts, a social life, as well as her own physical well-being for perfection in dance. Even her reputation as The Ice Queen doesn't faze her. Though Ana's at the peak of her career, competition from a new and noteworthy dancer puts all she's worked for in jeopardy. While Natalie Frederico has shown herself to be a prodigy when it comes to ballet, she much prefers modern dance and living on her own terms. Life is too short for anything else. However, when the opportunity to dance with the New York City Ballet is thrust upon her, it's not like she could say no. Dealing with the company's uptight lead is another story, however. When the two are forced to work side-by-side, sparks begin to fly onstage and off.
Meet the
man
next door… After years of military service, Evan Miller wants a quiet life. The small town of Ravenswood seems perfect—until he stumbles upon a vicious web of lies with his new neighbour at its centre. Ruth Kabbah is rude, awkward, and—according to everyone in town—bad news. Thing is, no-one will tell Evan why. Does she perform ritual sacrifices? Howl at the moon? Pour the milk before the tea? He has no clue. But he desperately wants to find out. Because Ruth doesn't seem evil to him; she seems lonely. And funny, and clumsy, and secretly quite sweet, and really f*%king beautiful… The more Evan's isolated, eccentric neighbour pushes him away, the more he wants her. Her—and all her secrets. Because there's no way a girl like Ruth truly deserves the town's scorn. …Is there?
Once the golden boy of the English literary scene, now a clinically depressed writer of pulp crime fiction, Ash Winters has given up on love, hope, happiness, and—most of all—himself. He lives his life between the cycles of his illness, haunted by the ghosts of other people's expectations. Then a chance encounter at a stag party throws him into the arms of Essex boy Darian Taylor, an aspiring model who lives in a world of hair gel, fake tans, and fashion shows. By his own admission, Darian isn't the crispest lettuce in the fridge, but he cooks a mean cottage pie and makes Ash laugh, reminding him of what it's like to step beyond the boundaries of anxiety. But Ash has been living in his own shadow for so long that he can't see past the glitter to the light. Can a man who doesn't trust himself ever trust in happiness? And how can a man who doesn't believe in happiness ever fight for his own?
One night. No one will know. That was the deal. Every year, Livvy Kane and Nicholas Chandler would share one perfect night of illicit pleasure. The forbidden hours let them forget the tragedy that haunted their pasts—and the last names that made them enemies. Until the night she didn't show up. Now Nicholas has an empire to run. He doesn't have time for distractions and Livvy's sudden reappearance in town is a major distraction. She's the one woman he shouldn't want…so why can't he forget how right she feels in his bed? Livvy didn't come home for Nicholas, but fate seems determined to remind her of his presence—and their past. Although the passion between them might have once run hot and deep, not even love can overcome the scandal that divided their families. Being together might be against all the rules…but being apart is impossible.
Heat Wave* by Elyse Springer
Sara Walker's life is going nowhere fast: she has a job she enjoys but doesn't love, friends who are too busy to hang out with her, and no boyfriend in sight. Then a phone call on a lonely Friday night changes everything, and suddenly she's spending her weekends with Laura. Newly single and openly bisexual, Laura makes Sara think decidedly not-straight thoughts. Laura Murphy, with her red hair, freckles, and killer curves, is any guy's wet dream. But Laura's done with guys for now, and it's Sara who can't stop dreaming about her. When Sara finally gives in to the curiosity, Laura blows her mind and pushes her further than she's ever gone before. But Laura makes it very clear that this is only a rebound fling, and she's still planning to move to California. She's more than happy to tie Sara up, but she's not ready to be tied down. If Sara wants to keep her, she's going to have to work hard to convince Laura that New York is worth staying for…and so is she.
Ash Harrington's life is out of control. At twenty-three years old, he's suddenly the head of a multibillion dollar global corporation he is in no way equipped to run. His father is dying. His mother's run away. He's spent his entire adult life playing fast and loose with his life and his loves, but when he's dragged into a position of responsibility with the fate of the company on his shoulders, he goes spinning into freefall. And Brand Forsythe is the only man to catch him. Icy, detached, nearly twice Ash's age, the massive monolith of a British valet is impossible to deal with and like no servant Ash has ever met. Domineering and controlling, Brand quickly puts Ash's life in order. And quickly takes Ash in hand. Even if by day Ash has to project authority, leadership, and calm...by night he's discovering the breathless pleasure of giving up control. The shivering thrill of surrendering to Brand. The sweet taboo of being submissive to the man in even the smallest things. Ash can't quite understand why it feels so good to put himself in Brand Forsythe's capable, commanding hands. He only knows, as he faces the hardest decisions of his life…the only thing that can save him is the love of his cocky valet.
NFL football player Isaiah Blackwell lost his husband three years ago and is raising their teen son alone. He lives his life as quietly as his job allows, playing ball to support his family but trying not to draw unwanted attention. His quiet life is shaken up when a mutual friend introduces him to Victor, a visiting principal ballet dancer who is everything Isaiah is not. Brash and loud, Victor Aleksandrov has applied for political asylum to avoid returning to Russia, where gay men are targeted and persecuted. He's been outspoken about gay rights in his home country, and if he doesn't get asylum, going back to Russia is a death sentence. Their one-night stand turns into a tentative friendship, a relationship they both agree is temporary…until Victor's denied asylum. Isaiah can't offer Victor a happily ever after, but he can propose something that'll keep Victor in the US and safe...marriage. He just doesn't expect his new husband to dance away with his heart.
Tala, a London-based Palestinian, is preparing for her elaborate Middle Eastern wedding when she meets Leyla, a young British Indian woman who is dating her best friend. Spirited Christian Tala and shy Muslim Leyla could not be more different from each other, but the attraction is immediate and goes deeper than friendship. But Tala is not ready to accept the implications of the choice her heart has made for her and escapes back to Jordan, while Leyla tries to move on with her new-found life, to the shock of her tradition-loving parents. As Tala's wedding day approaches, simmering tensions come to boiling point and the pressure mounts for Tala to be true to herself. Moving between the vast enclaves of Middle Eastern high society and the stunning backdrop of London's West End, I Can't Think Straight explores the clashes between East and West, love and marriage, conventions and individuality, creating a humorous and tender story of unexpected love and unusual freedoms.
Matchmaking? Check. Surfing? Check. Falling in love? As if. Sunny, striking, and satisfied with her life in paradise, Theodosia Sullivan sees no need for marriage. She does, however, relish serving as matchmaker for everyone who crosses her path. As the manager of her family's surf shop in Hanalei Bay, that includes locals and tourists alike. One person she won't be playing Cupid for is the equally happy bachelorette down the street. Baker Kini ʻŌpūnui has been the owner of Queen's Sweet Shop since her parents passed away and her younger brother married Theo's older sister and moved to Oahu. Kini's ready smile, haupia shortbread, and lilikoi malasadas are staples of Hanalei's main street. However, Theo's matchmaking machinations and social scheming soon become less charming—even hazardous—to everyone involved. And when she fails to heed Kini's warnings about her meddling, she may be more successful than she ever intended. Theo has to face the prospect of Kini ending up with someone else, just as she realizes she's loved Kini all along.
Marlee Harper is the perfect girlfriend. She's definitely had enough practice by dating her NFL-star boyfriend for the last ten years. But when she discovers he has been tackling other women on the sly, she vows to never date an athlete again. There's just one problem: Gavin Pope, the new hotshot quarterback and a fling from the past, has Marlee in his sights. Gavin fights to show Marlee he's nothing like her ex. Unfortunately, not everyone is ready to let her escape her past. The team's wives, who never led the welcome wagon, are not happy with Marlee's return. They have only one thing on their minds: taking her down. But when the gossip makes Marlee public enemy number one, she worries about more than just her reputation. Between their own fumbles and the wicked wives, it will take a Hail Mary for Marlee and Gavin's relationship to survive the season.
Stella Lane thinks math is the only thing that unites the universe. She comes up with algorithms to predict customer purchases—a job that has given her more money than she knows what to do with, and way less experience in the dating department than the average thirty-year-old. It doesn't help that Stella has Asperger's and French kissing reminds her of a shark getting its teeth cleaned by pilot fish. Her conclusion: she needs lots of practice—with a professional. Which is why she hires escort Michael Phan. The Vietnamese and Swedish stunner can't afford to turn down Stella's offer, and agrees to help her check off all the boxes on her lesson plan—from foreplay to more-than-missionary position... Before long, Stella not only learns to appreciate his kisses, but crave all of the other things he's making her feel. Their no-nonsense partnership starts making a strange kind of sense. And the pattern that emerges will convince Stella that love is the best kind of logic...
Lizzie Brandt was valedictorian of her high school class, but at Radleigh University, all she's acing are partying and hooking up with the wrong guys. But all that changes when her parents are killed in a tragic accident, making her guardian to her two younger brothers. To keep them out of foster care, she'll have to fix up her image, her life, and her GPA—fast. Too bad the only person on campus she can go to for help is her humorless, pedantic Byzantine History TA, Connor Lawson, who isn't exactly Lizzie's biggest fan. But Connor surprises her. Not only is he a great tutor, but he's also a pretty great babysitter. And chauffeur. And listener. And he understands exactly what it's like to be on your own before you're ready. Before long, Lizzie realizes having a responsible-adult type around has its perks... and that she'd like to do some rather irresponsible (but considerably adult) things with him as well. Good thing he's not the kind of guy who'd ever reciprocate.
Alice had her whole summer planned. Nonstop all-you-can-eat buffets while marathoning her favorite TV shows (best friends totally included) with the smallest dash of adulting―working at the library to pay her share of the rent. The only thing missing from her perfect plan? Her girlfriend (who ended things when Alice confessed she's asexual). Alice is done with dating―no thank you, do not pass go, stick a fork in her, done. But then Alice meets Takumi and she can't stop thinking about him or the rom com-grade romance feels she did not ask for (uncertainty, butterflies, and swoons, oh my!). When her blissful summer takes an unexpected turn and Takumi becomes her knight with a shiny library-employee badge (close enough), Alice has to decide if she's willing to risk their friendship for a love that might not be reciprocated―or understood.
My Boyfriend is a Bear by Pamela Ribon (writer), Cat Ferris (illustrator)
Nora has bad luck with men. When she meets an (actual) bear on a hike in the Los Angeles hills, he turns out to be the best romantic partner she's ever had! He's considerate, he's sweet, he takes care of her. But he's a bear, and winning over her friends and family is difficult. Not to mention he has to hibernate all winter. Can true love conquer all?
Winnie Mehta was never really convinced that Raj was her soul mate, but their love was written in the stars. Literally, a pandit predicted Winnie would find the love of her life before her eighteenth birthday, and Raj meets all the qualifications. Which is why Winnie is shocked when she returns from her summer at film camp to find her boyfriend of three years hooking up with Jenny Dickens. As a self-proclaimed Bollywood expert, Winnie knows this is not how her perfect ending is scripted. Then there's Dev, a fellow film geek and one of the few people Winnie can count on. Dev is smart and charming, and he challenges Winnie to look beyond her horoscope and find someone she'd pick for herself. But does falling for Dev mean giving up on her prophecy and her chance to live happily ever after? To find her perfect ending, Winnie will need a little bit of help from fate, family, and of course, a Bollywood movie star.
Isaiah Noble has returned home to Sweet Rapids, Nevada to help his family business. When he walks in to Tessa Everett's bakery, he finds more than her desserts irresistible. Wanting to help her family's bakery continue to grow and thrive has been Tessa's main focus. But when Isaiah enters her life, his charm instantly sweeps her off her feet. [randomcontent]
Between grad school and multiple jobs, Naledi Smith doesn't have time for fairy tales…or patience for the constant e-mails claiming she's betrothed to an African prince. Sure. Right. Delete! As a former foster kid, she's learned that the only things she can depend on are herself and the scientific method, and a silly e-mail won't convince her otherwise. Prince Thabiso is the sole heir to the throne of Thesolo, shouldering the hopes of his parents and his people. At the top of their list? His marriage. Ever dutiful, he tracks down his missing betrothed. When Naledi mistakes the prince for a pauper, Thabiso can't resist the chance to experience life—and love—without the burden of his crown.
There are only two reasons why Nina would come back home to Cincamarre—one, if Auntie Delia promises to stop butting into her business, two, if her father died and she was made to ascend the throne to be queen. Unfortunately for her, it was the second thing that brought her home. As a princess who's sunk a yacht and been caught kissing popstars, it's easy for her aunt, the regent, to think she's ill prepared for the throne. But Nina doesn't think that having to fake date Felipe, the handsome, squeaky clean Prince of Concordia was the best solution for that. Nina's ready to learn the ropes of her new role and make it hers, and reconnecting with Felipe only makes her want to be a better queen. But is the monarchy ready for Queen Nina?
Rafe by Rebekah Weatherspoon
After a nasty divorce and a thousand mile move, Dr. Sloan Copeland and her twin daughters are finally getting the hang of their new life in Los Angeles. When their live-in nanny bails with no warning, Sloan is left scrambling to find a competent caretaker to wrangle her smart, sensitive girls. Nothing less will do. Enter Rafe Whitcomb. He's all of those things, not to mention good-natured and one heck of a whiz in the kitchen. He's also tall, and handsome, and bearded, and ripped, and tatted, wrist to neck. It doesn't take long for the Copelands to invite Rafe into their home. Just as quickly, both Sloan and Rafe find themselves succumbing to a heady mutual attraction, neither of them wants to deny. With every minute they spend under the same roof, this working mom can't help but wonder if Rafe can handle all her needs…
Recently divorced Tina Durham is trying to be self-sufficient, but her personal-training career is floundering, her closest friends are swept up in new relationships, and her washing machine has just flooded her kitchen. It's enough to make a girl cry. Instead, she calls a plumbing service, and Joanne "Joe Mama" Delario comes to the rescue. Joe is sweet, funny, and good at fixing things. She also sees something special in Tina and invites her to try out for the roller derby team she coaches. Derby offers Tina an outlet for her frustrations, a chance to excel, and the female friendships she's never had before. And as Tina starts to thrive at derby, the tension between her and Joe cranks up. Despite their player/coach relationship, they give in to their mutual attraction. Sex in secret is hot, but Tina can't help but want more. With work still on the rocks and her relationship in the closet, Tina is forced to reevaluate her life. Can she be content with a secret lover? Or with being dependent on someone else again? It's time for Tina to tackle her fears, both on and off the track.
Roomies by Christina Lauren
For months Holland Bakker has invented excuses to descend into the subway station near her apartment, drawn to the captivating music performed by her street musician crush. Lacking the nerve to actually talk to the gorgeous stranger, fate steps in one night in the form of a drunken attacker. Calvin Mcloughlin rescues her, but quickly disappears when the police start asking questions. Using the only resource she has to pay the brilliant musician back, Holland gets Calvin an audition with her uncle, Broadway's hottest musical director. When the tryout goes better than even Holland could have imagined, Calvin is set for a great entry into Broadway—until his reason for disappearing earlier becomes clear: he's in the country illegally, his student visa having expired years ago. Seeing that her uncle needs Calvin as much as Calvin needs him, a wild idea takes hold of her. Impulsively, she marries the Irishman, her infatuation a secret only to him. As their relationship evolves and Calvin becomes the darling of Broadway—in the middle of the theatrics and the acting-not-acting—will Holland and Calvin to realize that they both stopped pretending a long time ago?
Seared* by Suleikha Snyder
It's been 10 years since Naya saw her stepbrother, Lachlan Christie. In that time, he's become a famous chef, complete with his own hip and trendy Manhattan restaurant…and she's become the woman who can give him everything—especially her body and soul. But the past doesn't always stay dead, and you can't escape it, no matter how far you fly or how hot you burn. Naya's determined to win Lachlan and secure them a happily ever after, no matter what it takes—but is love enough to save her master chef?
Nate and his teenage daughter need a fresh start, so they move back to the village where he grew up. Nate's transgender, and not used to disclosing his history, so it's hard living where people knew him before. When Nate reconnects with Jack—his best friend from school and unrequited crush—his feelings return as strong as ever. Jack's returned home to get his life in order after an addiction to alcohol caused him to lose everything: his job, his driver's license, and nearly his life. He's living with his parents, which is less than ideal, but rekindling his friendship with Nate—or Nat as Jack once knew him—is an unexpected benefit of being back home. Jack is amazed by Nate's transformation, and can't deny his attraction. Trying for more than friendship might ruin what they already have, but the chemistry between them is undeniable.
In one month, Lauren's lost her sister, her boyfriend, her best friend, and her apartment. With an opportunity to join her boss's Cajun band, she's got a shot at putting her life back together. She can't lose this gig. In walks Tyler. Lauren's had a crush on her sister's best friend for almost ten years—ever since she walked in on him eating Lucky Charms shirtless on her parents' living room floor while watching Battlestar Galactica. She only has two days to clear out her sister's room and practice for the most important rehearsal of her life, but when Tyler shows up at her door with his arms full of comfort food and that shy, sexy smile, Lauren welcomes the distraction.
Four years ago, a car accident ended Zedekiah Harrow's ballet career and sent Philadelphia Ballet principal dancer Alyona Miller spinning toward the breakdown that suspended her own. What they lost on the side of the road that day can never be replaced, and grief is always harshest under a spotlight…
Now twenty-three, Zed teaches music and theatre at a private school in Washington, D.C. and regularly attends AA meetings to keep the pain at bay. Aly has returned to D.C. to live with her mother while trying to recover from the mental and physical breakdown that forced her to take a leave of absence from the ballet world, and her adoring fans. When Zed and Aly run into each other in a coffee shop, it's as if no time has passed at all. But without the buffer and escape of dance—and with so much lust, anger and heartbreak hanging between them—their renewed connection will either allow them to build the together they never had…or destroy the fragile recoveries they've only started to make.
FATE HAS THROWN TWO SWORN ENEMIES... Of all the hotel rooms rented by all the adulterous politicians in Chicago, female Assistant U.S. Attorney Cameron Lynde had to choose the one next to 1308, where some hot-and-heavy lovemaking ends in bloodshed. And of all the FBI agents in Illinois, it had to be Special Agent Jack Pallas who gets assigned to this high-profile homicide. The same Jack Pallas who still blames Cameron for a botched crackdown three years ago—and nearly ruining his career… …INTO EACH OTHER'S ARMS Work with Cameron Lynde? Are they kidding? Maybe, Jack thinks, this is some kind of welcome-back prank after his stint away from Chicago. But it's no joke: the pair is going to have to put their rocky past behind them and focus on the case at hand. That is, if they can cut back on the razor-sharp jibes—and smother the flame of their sizzling-hot sexual tension…
Seventeen, fashion-obsessed, and gay, Abby Ives has always been content playing the sidekick in other people's lives. While her friends and sister have plunged headfirst into the world of dating and romances, Abby's been happy to focus on her plus-size style blog and her dreams of taking the fashion industry by storm. When she lands a great internship at her favorite boutique, she's thrilled to take the first step toward her dream career. Then she falls for her fellow intern, Jordi Perez. Hard. And now she's competing against the girl she's kissing to win the coveted paid job at the end of the internship.
A knight in tarnished armor is still a knight.
When you're a defense attorney in Washington, DC, you see firsthand how hard life can be, and that sometimes the only way to survive is to be harder. I, Jake Becker, have a reputation for being cold, callous, and intimidating—and that suits me just fine. In fact, it's necessary when I'm breaking down a witness on the stand. Complications don't work for me—I'm a "need-to-know" type of man. If you're my client, tell me the basic facts. If you're my date, stick to what will turn you on. I'm not a therapist or Prince Charming—and I don't pretend to be. Then Chelsea McQuaid and her six orphaned nieces and nephews came along and complicated the ever-loving hell out of my life. Now I'm going to Mommy and Me classes, One Direction concerts, the emergency room, and arguing cases in the principal's office. Chelsea's too sweet, too innocent, and too gorgeous for her own good. She tries to be tough, but she's not. She needs someone to help her, defend her…and the kids. And that—that, I know how to do.
Before Grace Henderson began working as a tailor in her father's bespoke suit shop in Wiliamsburg, Brooklyn, she established a hard and fast rule about not dating clients. The edict is an easy one for her to follow, considering the overwhelming majority of the shop's clients are men. But when Dakota Lane contacts her to commission a suit to wear to her sister's wedding, Grace finds herself tempted to throw all the rules out the window. Dakota Lane works as a bicycle messenger by day and moonlights as a male model. Her high-profile career, gender-bending looks, and hard-partying ways garner her plenty of romantic attention, but she would rather play the field than settle down. When she meets sexy tailor Grace Henderson, however, she suddenly finds herself in the market for much more than a custom suit.
Thirsty* by Mia Hopkins
My name is Salvador Rosas. Back in the barrio, my past is written on the walls: ESHB. Short for East Side Hollenbeck, my father's gang—my gang. Hell, it's a family tradition, one that sent both my brothers away. They used to call me "Ghost" because I haunted people's dreams. Now I've got nothing going for me except a hipster gringo mentoring me in a new career. An ex-con making craft beer? No mames. Still, people in this neighborhood look out for one another. That's how I became Vanessa Velasco's unwelcome tenant. Chiquita pero picosa. She's little, but with curves so sweet they're dangerous. I remember Vanessa from the old days, the straight-A student with big plans. Plans that were derailed by another kid stupid enough to think he was bulletproof. Now Vanessa knows better than to believe in empty promises. There's fire in her…and if I touch her, I might get burned. I'm trying everything I can to go straight. But when East Side Hollenbeck comes calling, I might have to risk it all to find out if there's a future for Vanessa and me. Because she's the only one who can quench my thirst for something real.
What if all the crushes you ever had found out how you felt about them…all at once? Sixteen-year-old Lara Jean Song keeps her love letters in a hatbox her mother gave her. They aren't love letters that anyone else wrote for her; these are ones she's written. One for every boy she's ever loved—five in all. When she writes, she pours out her heart and soul and says all the things she would never say in real life, because her letters are for her eyes only. Until the day her secret letters are mailed, and suddenly, Lara Jean's love life goes from imaginary to out of control.
Trade Me by Courtney Milan
Tina Chen just wants a degree and a job, so her parents never have to worry about making rent again. She has no time for Blake Reynolds, the sexy billionaire who stands to inherit Cyclone Systems. But when he makes an offhand comment about what it means to be poor, she loses her cool and tells him he couldn't last a month living her life. To her shock, Blake offers her a trade: She'll get his income, his house, his car. In exchange, he'll work her hours and send money home to her family. No expectations; no future obligations. But before long, they're trading not just lives, but secrets, kisses, and heated nights together. No expectations might break Tina's heart...but Blake's secrets could ruin her life.
Trust Me by Farrah Rachon
Trust doesn't always come easy…As the maverick of the New Orleans City Council, Mackenna Arnold has spent the last four years dismantling the council's "politics as usual" mentality. Never one to shy away from a challenge, Mack now has her sights set on an even bigger prize: the mayor's office. But only when the time is right. And only if she can get the pesky freelance journalist hell-bent on investigating her for corruption—who just so happens to be one of the sexiest men alive and her best friend's younger brother—off her back. But when Mack suspects that her longtime mentor and the city's current mayor is up to no good, she must convince Ezra Holmes to help her investigate the mayor's office. Ezra can admit to having had a thing for Mackenna in his younger days, even though she barely knew his name back then. But his past feelings for Mack have nothing to do with why he's so committed to exposing her. He suspects she's used her influence as a public official to cut private deals, and breaking this corruption story would be just the thing to jumpstart his fading career. But what is Ezra supposed to do when he discovers Mack isn't the one who's a crooked politician? There's only one thing he can do: join forces with the woman he's been crazy about for far too long.
Identical twins Beau and Duane Winston might share the same devastatingly handsome face, but where Beau is outgoing and sociable, Duane is broody and reserved. This is why perpetually level-headed Jessica James has been in naïve and unhealthy infatuation with Beau Winston for most of her life. Whereas Duane and Jessica have always been adversaries. She can't stand him, and she's pretty sure he can't stand the sight of her… But after a case of mistaken identity, Jessica finds herself in a massive confusion kerfuffle. Jessica James has spent her whole life paralyzed by the fantasy of Beau and her assumptions of Duane's disdain; therefore she's unprepared for the reality that is Duane's insatiable interest, as well as his hot hands and hot mouth and hotter looks. When Jessica finds herself drawn to the man who was always her adversary, how much of her level-head heart is she willing to risk?
Clara Shin lives for pranks and disruption. When she takes one joke too far, her dad sentences her to a summer working on his food truck, the KoBra, alongside her uptight classmate Rose Carver. Not the carefree summer Clara had imagined. But maybe Rose isn't so bad. Maybe the boy named Hamlet (yes, Hamlet) crushing on her is pretty cute. Maybe Clara actually feels invested in her dad's business. What if taking this summer seriously means that Clara has to leave her old self behind?
Agreeing to go to a wedding with a guy she gets stuck with in an elevator is something Alexa Monroe wouldn't normally do. But there's something about Drew Nichols that's too hard to resist. On the eve of his ex's wedding festivities, Drew is minus a plus one. Until a power outage strands him with the perfect candidate for a fake girlfriend… After Alexa and Drew have more fun than they ever thought possible, Drew has to fly back to Los Angeles and his job as a pediatric surgeon, and Alexa heads home to Berkeley, where she's the mayor's chief of staff. Too bad they can't stop thinking about the other… They're just two high-powered professionals on a collision course toward the long distance dating disaster of the century—or closing the gap between what they think they need and what they truly want…
Dimple Shah has it all figured out. With graduation behind her, she's more than ready for a break from her family, from Mamma's inexplicable obsession with her finding the "Ideal Indian Husband." Ugh. Dimple knows they must respect her principles on some level, though. If they truly believed she needed a husband right now, they wouldn't have paid for her to attend a summer program for aspiring web developers…right? Rishi Patel is a hopeless romantic. So when his parents tell him that his future wife will be attending the same summer program as him—wherein he'll have to woo her—he's totally on board. Because as silly as it sounds to most people in his life, Rishi wants to be arranged, believes in the power of tradition, stability, and being a part of something much bigger than himself.
Katie Daniels, a twenty-eight-year-old Kentucky transplant with a strong set of traditional values, has just been dumped by her fiancé when she finds herself seated across a negotiating table from native New Yorker Cassidy Price, a sexy, self-assured woman wearing a man's suit. At first neither of them knows what to make of the other, but soon their undeniable connection will bring into question everything each of them thought they knew about sex and love.
---
Want even more of the best contemporary romance novels coverage and recommendations? Check out our
romance coverage
and tune into our swoon-worthy romance podcast,
When In Romance
.