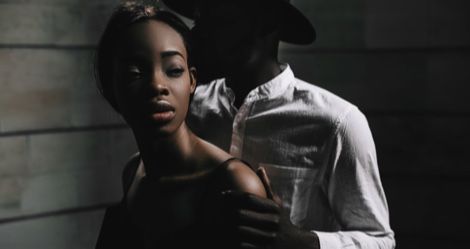 This content contains affiliate links. When you buy through these links, we may earn an affiliate commission.
Sensual, dangerous, and unforgettable are ways to describe some of the best suspenseful romance novels. These books need the perfect balance of drama and edge of your seat action coupled with a steamy romance. Give me dark and brooding with the right kind of mystery and I'm sold.
Allow me to recommend seven suspenseful romance novels guaranteed to keep you on your toes and eager to flip to the next page for its conclusion.
Rion Shaw and Tauri Patterson share a love for Detroit and are committed to doing their part to see the city thrive. He wants to purchase a major league franchise. She is the fierce city Prosecutor. They both have dangerous fights ahead of them as they fight for their dreams. As sparks fly and love between them blooms, they realize that they are a force to be reckoned as a couple. Together they must battle corruption and systematic racism as they strive for the betterment of their town and its people.
Accused By Sharon C. Cooper
Kenton Bailey is former law enforcement turned personal security who left the FBI after an assignment went wrong. Protecting clients should be his number one priority, not falling for Egypt Durand. Feelings like his can't be ignored, though, and just as he has things he would like to forget from his past, so does she.
CIA agent Sir Drake Warren gave his heart to a woman once, and it ended in tragedy. After her death, he vowed to never love again. Things change, however, when he meets Agent Victoria Green, his new partner who is as beautiful as she is mysterious.
Victoria has a right to be mysterious. In her past life, she was the woman Drake was set to marry. Bound by duty and a bit of revenge, she has to keep her identity a secret from everyone, especially Drake. When these two are paired on a mission, passions arise and truths are revealed. Once Drake finds out the truth, will he ever forgive Victoria?
Kira Gregory is free from her husband and the pain he inflicted. After a tumultuous marriage, she's understandably skittish about starting a new relationship with someone. Her insecurities and fear increase when the man she's attracted to is the one who saved her life before…and may need to do it again.
Alicia "Ace" Miller is a total badass. As head of security for Vegas royalty, Kingston Whitfield, she is at the top of her game; meticulous and ruthless. Due to the nature of her work, she keeps people at a distance, especially Las Vegas Detective Cree Bradley. Ace is not a fan of cops and believes she has no use for Cree. She sees him as a man of the system and incorrectly assumes she knows the code by which he lives. When her past comes knocking on her door and old wounds resurface and new dangers arise, she reluctantly goes to Cree for help and finds out just how wrong she was about the man who would ultimately play a pivotal role in her life.
Professor Imani Maxwell doesn't have time for distractions or further complications. She has a heavy workload at school and has to contend with a certain untrustworthy student and fellow faculty member. She has a boyfriend she isn't sure she should be with, and she is left reeling when one of her students is kidnapped. She's worried about her safety and the last thing she is willing to entertain is the sensitive and sexy FBI Agent Garrison Wade. When the kidnapper turns his eyes on Imani, Garrison is there to protect her; something he is willing to do at all costs. As they spend more time together, they find a love that's much too big to ignore and a bond that they hope can withstand the mounting danger.
The Ramsey/Tesano saga by AlTonya Washington is at the top of my list for fans of romantic suspense to read. Following Seattle's most provocative family, you will become immersed in the intricate tales of these seductive men, the pasts they would like to forget, and the women who seem to make the future look bright. In this boxed set, you are able to read the first ten novels in this ever-expanding saga.
These characters have all had their fair share of dangerous liaisons. In each book, however, the danger doesn't overshadow the love, and they all show readers that these couples are forces to be reckoned with.
Do you like suspenseful romance novels as much as I do? If so, let me know your favorites in the comments below!