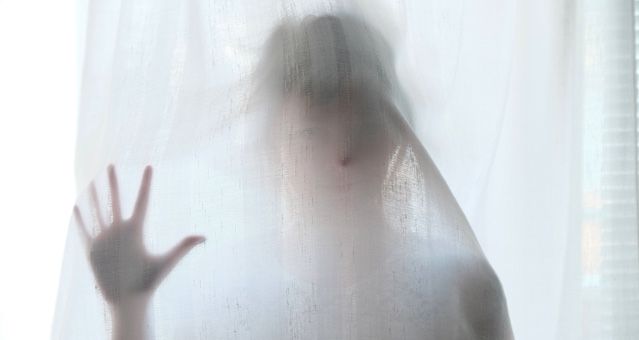 Lists
10 Ghost Romances to Ring in the Halloween Season
This list of romance novels about ghosts is sponsored by Shadow Mountain Publishing.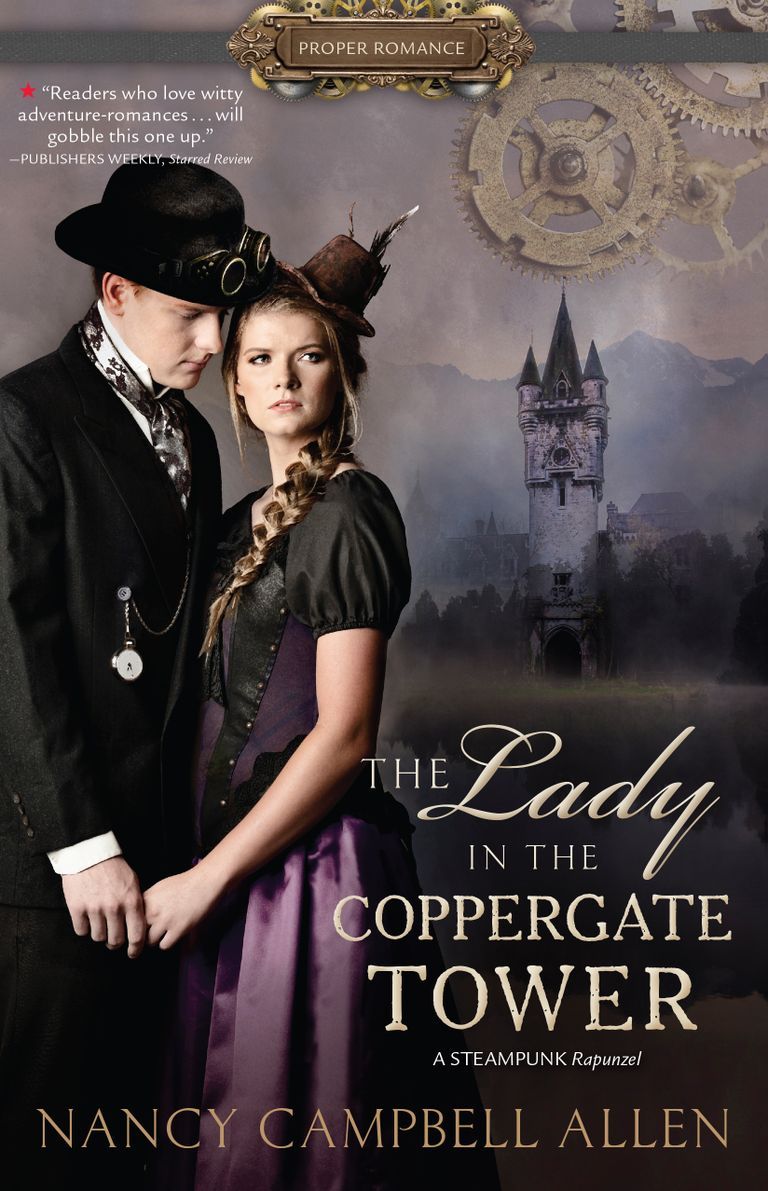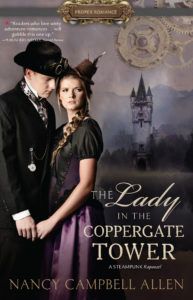 Hazel Hughes has the remarkable ability to heal the sick and injured, which draws the attention of her employer, Dr. Sam MacInnes. When a mysterious count reveals that Hazel was abducted at birth and her twin sister has fallen dangerously ill, Hazel must travel to Romania to find her. Worried for Hazel's safety, Sam insists on traveling with her. Hazel and Sam rely on each other to untangle the web of secrets surrounding the count. Up against dark magic and sinister forces, Hazel must reach the impenetrable Coppergate Tower and save her sister before time runs out.
---
We've all fallen in love with a ghost once or twice, right? Whether it was Rex Harrison on a widow's watch, Hot Ghost in The Spirit of Christmas, or every Millennial's first ghostly love, Devin Sawa, there's something particularly romantic about ghosts. Sometimes they're the thing bringing people together, and other times they're the thing people are falling in love with. But when done right, they're the best combination of creepy and cute.
Halloween Boo by Sarah Spade
The last thing Dani wants to do when she moves to Salem, Massachusetts, for work is to get mixed up in the witchy supernatural business. Of course, that's before she realizes that her apartment is haunted. But it's okay, because she's got her own Casper. Zachary has been trapped in the apartment for as long as he can remember, but he's getting over it now that he's got Dani to haunt. And on October 31, he'll be able to take human form. Ghosts might not have bones, but…well, you get the joke.
Not Dead Yet by Jenn Burke
When you're not quite dead, and have the ability to go between planes, you can find a pretty lucrative job as a hired thief. But when Wes comes across a real dead body, he finds himself in the path of an ex-lover—who is also a police detective. The two work together to find the murderer, and might end up taking care of some unfinished business…if they survive this whole thing.
The Widow of Rose House by Diana Biller
Alva inherits an old house that everyone says is haunted. Unsure of the existence of ghosts but certain something is going on, she enlists the help of Samuel Moore, the eccentric genius who shows up to offer her his assistance with whatever secrets the house is hiding. I'm gonna be honest. For days after I heard the publicist for Berkley Romance talk about this book, I called it "The Widow of Ghost House." All I could remember was that there was a woman, she had a ghost, and the guy she got to help her deal with it was like Chris Hemsworth in Ghostbusters but smarter. I was sold.
Lex Files by Celeste Castro
Get it? LEX files? Here, a small town is being terrorized, and it might be because of a ghost. Or some other kind of creature. FBI agent Winifred Ford has a history with whatever creature is lurking, and she's ready to partner with State Fish & Wildlife Officer Daya Soto to get to the bottom of it. Between the pair of them, there's a battle between logic and belief, but the truth is out there, and they're going to find it.
P.S. I Spook You by S.E. Harmon
For some reason, ghosts seem to often come with ex-lovers in tow. This time, Rain can't help seeing the ghosts that he's seen, but he's now the laughing stock of the Bureau. Sent to a small town to help with a cold case, he can't help it that he just keeps seeing ghosts. The sightings continue as he works with Danny, his ex, to solve the case of a missing person in his hometown.
The Ghost and Katie Coyle by Anne Kelleher
Irish history professor Katie Coyle moves into a house that might not be completely empty. There's a man she can only see by the beach, and there are rocks, and from the subtitle I can determine that there's some kind of time travel. The atmospheric voice of this book leans hard into its gothic roots.
Angelborn by L. Penelope
Caleb is an angelborn who gives off the appearance of a ghost but swears he isn't dead. Maia sees the dead just like he sees the living, and is the one person who can keep him from living soulless for eternity. But she's a distraction he can't take on, because dangerous angels are hunting him.
Lord of the Last Heartbeat by May Peterson
Young mage Mio does bad things for his sorceress mother, and the only thing he wants is to make it stop. When he meets Rhodry, he solicits his help, and finds himself in Rhodry's haunted mansion. Nobody who enters Rhodry's property lives to tell the tale, and he's certain that the assailant is his ex wife…who is a ghost on the property.
Phantasm by J.L. Campbell
Josette was riding high until an accident took her husband away from her. Now, she hasn't completely made it out of her grief, and Dwayne has started appearing to her. But not as a loving spirit…his apparitions border on torture. Good thing Mario is there to fight for her, because she's not in a place to do it herself.
An Unnatural Vice by K.J. Charles
Okay, so this one is a stretch, but it's delightful so I couldn't help but include it. Justin Lazarus, the Seer of London, is famous for his ability to communicate with the other side. Nathaniel Roy is determined to expose him as a crock. Fun abounds, particularly in the Séance room.
---
This isn't an exhaustive list, but there definitely should be more ghost romances. Because ghosts are great, and everyone should have the chance to fall in love with one. Or vanquish them while they fall in love. Whatever. As long as there are ghosts, it's all right.
And yes, I did write this with Casper playing in the background. Because ghosts are the best.