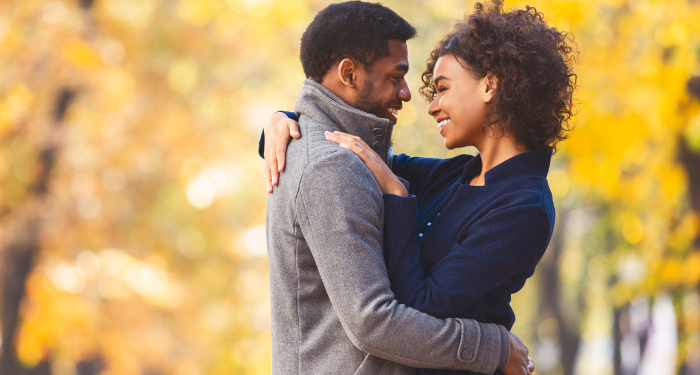 This content contains affiliate links. When you buy through these links, we may earn an affiliate commission.
Romance novels have been an industry powerhouse for decades. But despite this long history of popularity and success, the genre has been on the come up over the past few years. And according to sales data and industry experts, it isn't ending anytime soon. A 2018 study states that romance generates $1.3 billion dollars in the United States and that romance novels account for 25% of all books sold and 50% of mass-market books sold. This makes it the most popular genre of book, but those sales figures have been steadily growing since 2020, as these romance novel trends will show.
NPD BookScan, a market research group, states that romance is selling more in 2022 than at any point since 2014. Its data shows unit sales of romance novels growing 41% in 2021 and growing even more in 2022. Looking at two years of steady growth, July 2022 marked the high point of romance novel sales. This leads book industry analysts to believe that even more romance novels will continue to grow in 2023. The United Kingdom is also seeing an increase in romance sales, with the highest number of romance novels sold since 2012 when Fifty Shades of Grey came out. Looking at a January to August sales period, an estimated 14.3 million romance novels were sold last year compared with just over 11 million sold in the same time period from 2020.
I could throw more facts and figures at you for sure. But instead, let's all just agree that romance novels are booming right now. And then we get on to the much more interesting questions of why and what the current romance novel trends are. As someone who's loved romance novels since I was a teenager with a long family history of romance readers, I'm pretty intrigued by whats happening in romance novel world right now, with these romance novel trends.
Why Are Romance Novels Becoming More Popular?
The Pandemic
Most reporting you see on the growth of romance novels highlight two big causes of this trend: the Pandemic and BookTok. The pandemic argument is pretty simple. The pandemic gave many people more time at home without much to do. This drove all book sales up in 2020. But considering the scary COVID news and other terrible tragedies in the news, more and more readers turned to romance as an escape. A promised happy ending was (and continues) to be incredibly comforting during hard times. It's also part of why Bridgerton on Netflix was such a hit, which probably served as a gateway for even more new romance readers as well.
BookTok and Younger Readers
Everyone and their mom in publishing is talking about BookTok. I actually think this phenomenon is very tied to the pandemic. During lockdown, TikTok became more popular as people didn't have many options for socializing. BookTok in particular exploded among Gen Z users in the early months of the pandemic. Romance novels have been a very popular genre within BookTok, with specific authors going viral and having their back lists propelled onto bestseller lists. Previously, romance novels were most read by readers ages 35 to 54. But now, the genre is incredibly popular among readers ages 18 to 34 as well. Importantly, this age group is much more likely than older readers to buy print versions of romance novels, which give publishers a higher profit margin than ebooks.
There are a lot of positives that come from BookTok. But it would be irresponsible to discuss it without mentioning how there is little diversity among the authors discussed on the platform. Most romance novels that have gone viral on BookTok have been written by white authors. This isn't totally BookTok's fault, because the vast majority of traditionally published romance novels are still written by white authors. However, there are many amazing romances written by authors of color who could and should be featured more within BookTok.
Romance Novel Trends
Now that we've established some of the reasons why romance novels are so popular right now, let's look at the romance novel trends that are big now and will continue to in 2023.
A Blurring Between Romance and Women's Fiction
A lot of books being marketed as romance novels now share many similarities with women's fiction. Colleen Hoover and Emily Henry are two huge romance authors dominating both BookTok and bestseller lists. They write very different books. But they both write primarily in first person, present tense. Emily Henry writes her romances from just the heroine's perspective. Colleen Hoover uses both single and dual POV, but her biggest hit, It Ends With Us, uses just one perspective. Before, romances were mostly written in third person, past tense and both character's perspectives. Now, writing from a single POV with first person, present narration is a major romance novel trend. I think a lot of these books would have been called women's fiction or "chick lit" 20 years ago. But with more explicit sex scenes and an emphasis on romantic elements, this style is taking over romance.
Traumatic Storylines & Dark Romance
Colleen Hoover is currently bigger than anyone else in the book world. The combination self-published and traditionally published author sold more than 8 million books last year alone. And pretty much every young adult and teenager I teach is reading "CoHo" right now. Her many books offer looks into dark, emotional subjects like domestic violence, homelessness, and substance abuse, but most of them conclude with a happy ending. Colleen Hoover is far from alone in mixing romance with traumatic storylines. Ana Huang's Twisted Love books features characters scarred from agonizing childhoods. Abby Jimenez's romances touch on infertility, illness, and both emotional and physical abuse. I could keep going and going with more examples.
Dark Romance is a sub-genre which is also becoming more popular. These stories often involve the mafia, kidnapping, rape fantasies, and lack of consent. Some of these stories skew more towards erotica than romance, but it's definitely a trend I see more and more in romance discussions and on BookTok. Catharsis has been a driver of storytelling since Ancient Greece, and these books deliver on providing emotional release, gripping storylines, and, often, sexual taboos. But please read trigger warnings before reading these books to avoid stories that might be harmful to you.
Romcoms
On the opposite side of the romance spectrum, romcoms are having a huge moment right now. Laughing over awkward characters and hilarious misunderstandings while swooning over a dreamy romance is so comforting. And these light books are providing the escape so many readers are looking for right now. Emily Henry's bestselling books Beach Read and Book Lovers are certainly help drive the trend. But she is far from alone. Ali Hazelwood's STEM romcoms The Love Hypothesis and Love on the Brain have been hugely popular recently. Talia Hibbert's Brown Sisters Series, which features disabled and neurodivergent characters, has a wide and dedicated following. Additionally, Elena Armas with her international fake dating novels and Tessa Bailey with her alpha male heroes are very big. The age of the romcom is not over within romance novel trends. Fake dating still reigns supreme within the genre. But I have a hunch that grumpy/sunshine pairings will keep growing in popularity to become the dominant romance trope.
LGBTQ Romance
Queer romances have increased exponentially within the market. The New York Times reported that the sale of LGBTQ romance doubled between 2020 and 2021. And LGBTQ romance sales rose even more in 2022. This includes both young adult and adult romance books. But NPD Book Scan reported that while LGBTQ romances account for only 3% of the romance market, this categories is growing much faster than general romance sales. As Book Riot has discussed before, there is a huge trend right now for M/M romances written by cisgender women. But I'm seeing this change, with more authors of M/M romances who aren't cis women starting to get the attention they deserve. And I'm definitely seeing a lot more Sapphic romances and bi characters in romance novels being published and talked about.
Diverse Historical Romance Novels
For a long time historical romance meant mostly one thing: Regency Romance. There are a lot of pioneering historical romance writers, like Beverly Jenkins and Jeannie Lin, who wrote romances outside of this very limited, very white context. But the last few years have brought more authors writing diverse historical romance novels. Alexis Hall's A Lady for a Duke features a strong, beautiful trans heroine. Adrianna Herrera's A Caribbean Heiress in Paris centers a Black Latine heiress to a rum distillery. Sarah MacLean has written many plus size heroines into her novels, and her latest Hell's Belles series features a secret, vigilante group of women fighting against harmful, aristocratic men. Historical romance isn't just about ballgowns, Almack's, and a garden trysts anymore. While anything with the word "duke" in it still remains popular, all signs point towards historical romances featuring more diverse characters and storylines growing in the upcoming year.
Kindle Unlimited and Indie Romance Trends
Physical books are outselling ebooks. But within romance, ebooks are still fairly popular. The most influential arena for ebooks in romance is Kindle Unlimited (KU). This is a subscription book service offered through Amazon. KU pays authors by the page read, which has led to longer romance novels, more serializations with cliffhanger endings, and sex scenes that come earlier in the story. Conversely, short romance novellas are also very popular on this platform. KU creates an environment where more new authors and experimental romances can be discovered, because it doesn't cost more for subscribers to try something new. This leads to more diverse and more niche trends within romance, as authors write stories that wouldn't make it through the gatekeeping of traditional publishers. In turn, many of these trends influence traditional publishing and popular self-published writers often become traditionally published or hybrid authors.
Honorable Mentions
This deep dive into current romance novel trends took on a life of its own. It's already four times as long as I planned, so I'm going to cut myself off. But before I stop yammering, I want to give honorable mentions to a few more trends I see holding on or growing in 2023.
Illustrated romance novel book covers (I know some of you hate these, but I don't think their going anywhere)
Funny paranormal romcoms and monster romances
Fantasy romance with a lot of erotic sex scenes (thanks Sarah J. Maas and Jennifer L. Armentrout!)
Dual time line romances featuring childhood sweethearts who are now enemies
And who knows? There will probably be some new romance novel trends and smash sensations that I don't even know about and could never predict. One thing I know for sure is that I plan on reading a lot of amazing romance novels this year. And I hope you do the same!