This content contains affiliate links. When you buy through these links, we may earn an affiliate commission.
Beverly Jenkins—or, as we call her in Romancelandia, Queen Bev—is a master at writing strong heroines and emotionally fluent heroes. When I am asked where to start with Beverly Jenkins's romances, it's always a tough answer. They're all so good and you really can't go wrong with picking a book at random.
However, if you want more guidance, I've got you!
From romances that standalone to historical romance trilogies, there is a Beverly Jenkins book for every reader. As the 2017 winner of Romance Writers of America Nora Roberts Lifetime Achievement Award, Jenkins's work spans over two decades and her releases are some of the most anticipated romances to reach each year.
For readers who need some direction or who get overwhelmed when it comes to too many choices, here are three great starting points into Beverly Jenkins's backlist!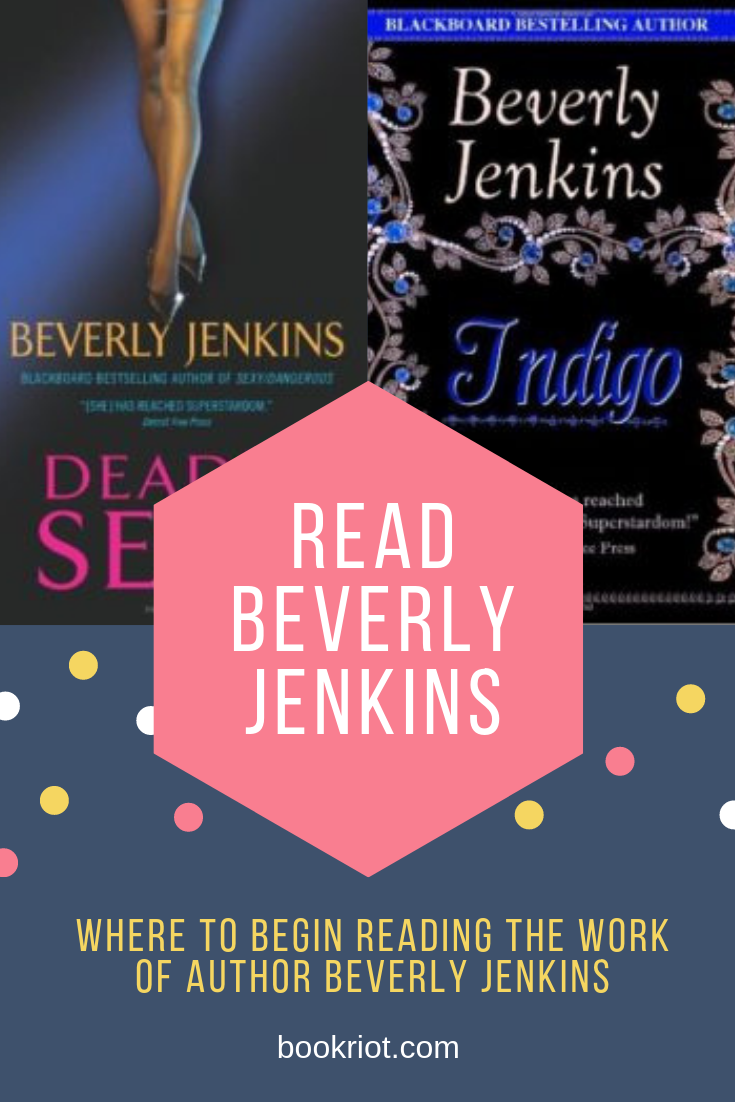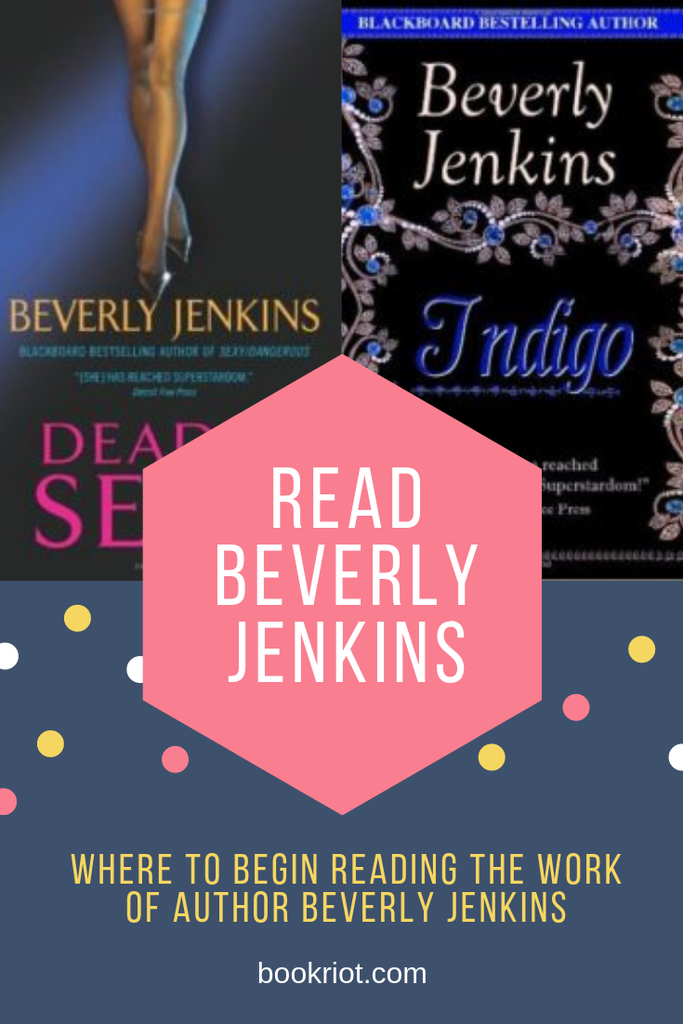 Recommendation No. 1
Indigo
It's always a gamble picking up a romance that's over 20 years old. Will it hold up? Well, when it comes to Indigo, the answer is yes.
Many readers started their Jenkins obsession with Indigo (though if I'm being biased, Night Hawk was my first and favorite). If you want to know what Jenkins is all about—her rich sense of history and amazing understanding of character depth—this is a wonderful place to start.
Galen Vachon is a notorious figure known as Black Daniel, the enigmatic man who shepherds escaped slaves to freedom. After being wounded, he thinks he's been betrayed and finds himself on Hester Wyatt's doorstep, where she shelters him and tends to his wounds. Galen gives off major Scarlet Pimpernel vibes, entrenched in New Orleans elite society by day and serving a greater cause by night.
The romance's name is in reference to Hester's limbs being permanently stained after working endless hours on an indigo plantation. Her strength is of the subtle variety, in the way she carries herself, in the events that let to her escape. She's a great complement to Galen's charm and, at times, arrogance.
Recommendation No. 2
Deadly Sexy
Did you know Deadly Sexy was made into a movie? And since we're book people here, we just have to read the book before watching any adaptations.
Deadly Sexy is a departure from the historical romances for which Beverly Jenkins is known. If you prefer your romances on the contemporary side, this romantic suspense might be for you.
Jessi Teresa Blake, known as JT, is one of the best sports agents around. She's a smart, business savvy heroine, who knows that she has to work twice as hard to make it in a man's industry. It'll take more than a broke down car to intimidate her. Trucker, millionaire-in-disguise, and a man who wears many hats, Reese Anthony offers to get her a lift back to the city. Their short ride leaves a lasting impression, but they both know their time together was just a fluke.
But Reese soon finds himself sticking around for a particular job, right when JT needs some extra protecting.
It's tense. It's hot. It's full of surprises.
Recommendation No. 3
Destiny's Embrace
With so many historical romance series by Beverly Jenkins to choose from, how can you pick just one?
I mean, you don't really have to; you can read them all! However, I will suggest the Destiny series, beginning with Destiny's Embrace.
The trilogy stars the three sons (each son gets a happily ever after) of tenacious ranch owner, Alanza Yates, and is set in California during the late 19th century. There's a workplace romance, ocean adventure, and one of my very favorite romance heroines (shout to Billie Wells in Destiny's Surrender).
But we have to walk before we can run and the trilogy begins with Destiny's Embrace, in which rancher Logan Yates realizes he's absolutely in love with his infuriating housekeeper, Mariah Cooper. For those who love it when romance characters get so angry they want to smooch each other, read this immediately.
What was your first Beverly Jenkins romance? Are any of my picks your favorite? Tell me in the comments!