Genre
The Evolving Story of Romance Conventions
This content contains affiliate links. When you buy through these links, we may earn an affiliate commission.
On 12:00pm on June 17, 2017, 400 Titan passes for 2018's Apollycon romance convention went on sale for $125 each.
By 12:01pm, the passes were sold out.
Jennifer Armentrout, author of books like Obsidian and Moonlight Sins and founder/organizer of Apollycon, laughs a bit as she remembers her reaction. "I was like, 'what is going on?'"
The simple answer to that question is one of supply and demand. Apollycon, a two-day conference featuring a handful of panels as well as dozens of authors signing for readers, is obviously meeting reader demand in a big way. Part of the appeal, according to Armentrout, is the broad nature of the convention. Apollycon, she says, "is one of the rare events outside of something like RT where you have young adult and adult authors in one space. And you have indie authors and traditionally published authors." In other words, she's bringing a variety of authors together into one space for fans who are looking for a way to connect with multiple beloved authors all at once. Simple enough.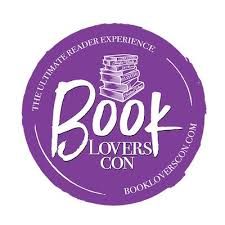 But exploring what those fans are looking for and what those spaces look like gets to the more interesting aspect of Armentrout's question: what is going on in the romance convention and event space right now? What kind of meet-ups are out there? And who are they for?
With the end of the official Romantic Times Booklovers Convention (RT) Armentrout mentioned, the expansion of Avon's KissCon, the recent launch of Booklovers Con (the unofficial replacement for RT), and the increasing presence of romance events in bookstores and communities across the country, it's an interesting time to consider the romance convention landscape as well as the readers and authors who traverse it.
Romance is for everyone—Sort Of
For better or worse, it seemed one of the goals of RT was to be all things to all bookish people: readers, writers, librarians, and even bloggers and reviewers. A typical workshop time slot might feature a panel discussion the benefits and drawbacks of self-publishing down the hall from a session highlighting the top upcoming titles from a specific publisher. And either presentation might be imperiled by the noise pouring in from next door, where a group of readers was playing a raucous game of romance BINGO hosted by a handful of cover models.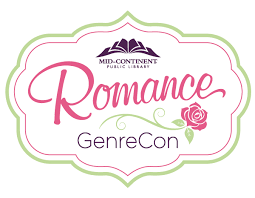 That kind of variety can be ambitious, particularly with a conference of over a thousand people. The Mid-Continent Public Library (MCLP) in Kansas City, Missouri, has multiple audiences in mind on a slightly smaller scale. On August 3rd and 4th, they're hosting Romance GenreCon, a free two-day romance convention featuring several romance authors who will lead a variety of panels and workshops for romance readers and writers. Readers get to meet and have fun with authors, and aspiring writers can attend classes on writing, advertising, and branding. "Romance has a stigma attached to it, and we are trying to overcome that by making our library a welcome place for romance readers," Amy Fisher, Lead for MCLP's Information and Reader Services Department, said. "A study was done by Romance Writers of America, which revealed that the top place readers go to find romance books is the library. So what better place to host this type of event?"
The same seems to be true of Romance Slam Jam (RSJ), another Kansas City–based conference that "encourages diversity in literature by recognizing the talent and creative literary works of authors who write multicultural characters to help authors gain exposure to all audiences in our multicultural world." The 2018 RSJ had both a variety of reader and author engagement panels and signings, but also featured author-targeted sessions like "Using Psychology to Create Memorable Characters," presented by acclaimed romance author Farrah Rochon.
Other conventions, like Apollycon, are focused more on the reader experience, leaving the writing tips and industry lessons to professional affiliate groups like the Romance Writers of America (RWA). Armentrout may eventually add a more industry-targeted element if her convention keeps growing, but for now, the focus on readers is part of what makes Apollycon unique. When asked about the end of RT and how different conventions fit into the changing landscape, Armentrout reflected, "The trick is keeping it entertaining, keeping it affordable, making sure it's diverse, and making sure you're providing programming that is reader-oriented."
Choose your own romantic adventure
In a genre as broad as romance, "reader" vs "writer" is only the beginning of the identity of a romance convention audience. Let's say you're a romance reader who's decided they want to attend a romance con. Great! But are you mostly an historical romance reader? If so, maybe the Historical Romance Retreat is for you. Interested in the academic implications of the romance genre? Find your people at The International Conference on Popular Romance Studies. Or maybe you're looking for an excuse to take a bucket list vacation while also scoring some face time with favorite authors, in which case you might check into booking tickets to Paris or London for 2019 RARE events.
Some readers have the time, budget, and interest to travel thousands of miles for a big convention with dozens of authors, but for others, a meet-up targeting their particular interest means a bigger bang for their buck. Smaller events targeting a particular region, like the Emerald City Writers Conference's fan-focused Passport to Romance or the annual Reader Author Get Together, held in Cincinnati and coordinated by author Lori Foster, are also a nice option for readers who are excited to meet authors and other romance readers, but need to do it in their own time zone.
Smaller, more targeted events almost certainly mean fewer authors, though, which can mean fewer signing and promotional opportunities for writers representing and writing about underrepresented communities. Put more bluntly: if you check the line-ups, you'll find that a lot of the mid-sized romance events are falling short when it comes to including authors of color and LGBTQAI+ writers and stories. The national conferences don't always do a great job of that either, so it's important to take a look at the participating author list to see how inclusive it is as you're deciding where to spend your time and book money.
All roads lead to romance
Well, at least more roads do. As the romance world works to be more inclusive of all kinds of HEAs, the larger literary world is increasingly taking notice of romance readers—and almost certainly the many, many dollars we spend on books—and boosting efforts to bring romance into the fold. Content for romance readers is popping up in more and more places, from more publications covering romance to romance events and discussions at bookstores. Larger bookish events like BEA/Book Con and even ComicCon are also building in a romance presence. So if you're a romance fan who's determined to get a sneak preview of the new Aquaman movie, you're all set. (Fun fact: Jason Momoa appears on MANY romance author inspiration boards.)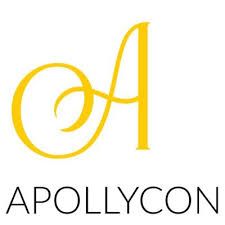 Armentrout, for one, thinks broader events may be the way forward: "We have to realize that young readers are reading YA and they're also reading us—they're reading adult books. And adult readers are reading YA books and they're also reading adult books…I think some of the events need to adapt to the changing landscape. I don't think you can have an event that's just romance authors anymore or just all YA. You need to have, I think, a representation of all the genres there."
It is possible that as the number of pathways into Romancelandia increase, readers will be less interested in traveling across the country for romance events.
For now it seems the interest is still there, though maybe you could argue romance fans are becoming a bit more deliberative with their time and money: tickets for Apollycon 2019 went on sale on June 8. And this time, it took three whole minutes for the first group of Titan passes to sell out.