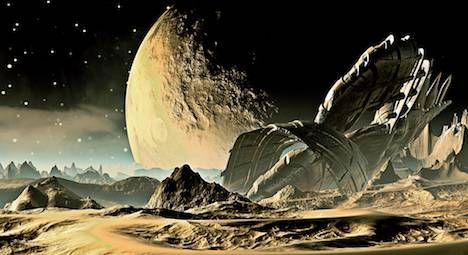 This week's Riot Recommendation is sponsored by TryAudiobooks.com.
Looking for something new to listen to? Penguin Random House Audio is always working hard to record new sci-fi audiobooks for you – and this year will not disappoint! From Star Wars Life Debt: Aftermath to Dark Matter to the finale to Justin Cronin's trilogy, The City of Mirrors, there is something to satisfy any intergalactic preference. Visit TryAudiobooks.com for a free audiobook and start listening!
---
I listen to mostly nonfiction on audio, with one genre exception: science fiction. The world-building engrosses me enough that I'm not afraid I'm going to miss anything as I listen. The longest periods I've spent sitting in my car instead of going in my house because I have to keep listening? All happened when I was listening to a sci-fi audiobook. So leave your faves in the comments below, and check back next week for a reading (or listening!) list.