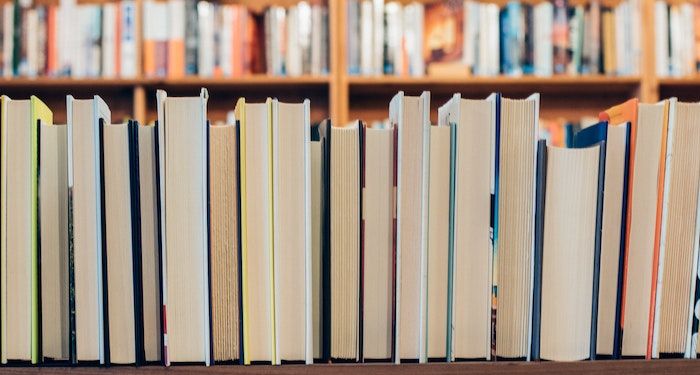 This content contains affiliate links. When you buy through these links, we may earn an affiliate commission.
Reader, I took a journey into the mind of comedian and Daily Show host Trevor Noah through the books he loves most. How did it turn out? Keep reading to find out.
Before the world got turned so far upside down that I couldn't even stand to watch a comedy news show (let alone the real news), I started every morning with a coffee and The Daily Show. And do you know how many book recommendations I got from watching The Daily Show? A lot. I could do a whole exhaustive list of all the books I discovered from watching The Daily Show, but some highlights include Thick: And Other Essays by Tressie McMillan Cottam, Hood Feminism by Mikki Kendall, Surviving the White Gaze by Rebecca Carroll, Know My Name by Chanel Miller, and many others.
But it's not just The Daily Show that's literary. The show's Trevor Noah legitimately loves books. Noah once explain in an interview, "When I was a kid, I wasn't allowed outdoors because the police would have taken me away because my mom was Black and my dad was white, and South Africa was going through Apartheid… so I was always in the house. And because I was always in the house, the only way I could entertain myself was to read. And that's all I had. I had books that took me around the world. That's why I've always loved learning. I've always loved reading."
All of this is to say I've spent a lot of time listening to Trevor Noah talk about books and talk to authors about books. And I, like nearly everyone else on the planet, have read his memoir Born A Crime. But I was still curious about Trevor Noah's taste in books. Which books are the South African comedian's all-time favorites? And what do his favorite books say about him?
I didn't have to look far to get the answer to my first question. In 2016, The New York Times ask Trevor Noah what 10 books he would take with him if he were marooned on a desert island. These were his answers. Now, have his tastes changed at all in the past six years? Probably. Who amongst us hasn't found a new favorite book between the years 2016 and 2022? But this still felt like a good snapshot of Trevor Noah's tastes.
And so I decided to pick five of Trevor Noah's favorite books, read them, and then judge Trevor Noah as a human being based on my feelings about these book. Okay, that last part is a joke. Mostly. But here's what I thought about them!
---
So do I feel like I know Trevor Noah better now that I've read five of his favorite books? Maybe. These books seem pretty aligned with what I know about Noah's personality and tastes. Although I do wish he had recommended more books written by women, the book he did recommended still offer a wide range of perspectives across fiction and nonfiction. Noah's favorite books speak to the comedian's desire to wonder at the world, to always be learning, and to have a sense of humor about it.
If you're curious about more book recommendations from The Daily Show, here's a great compilation of essential Black authors whom Trevor Noah has interviewed on the show.
Wanting to know what other celebrities are reading? Check out this list I put together of celebrities who read diversely (and the books they recommend).