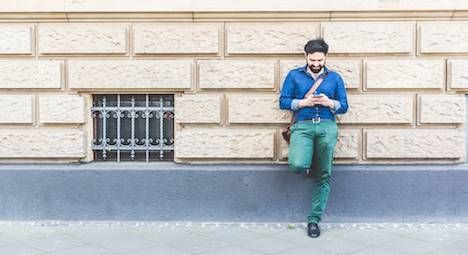 This content contains affiliate links. When you buy through these links, we may earn an affiliate commission.
This is a guest post about The Poetic Edda from Shiri Sondheimer, Core Contributor to @GeekMomBlog. Author of HERO HANDLERS. Employee of the Department of Therapeutic Adventures. Comics geek. Padawan. Stealthy Wookiee. Belter. Paladin of the big cat robot. MsDoctorStrange. Non-compliant female. Herder of genetic descendants. Drinker of much coffee. Stepper-uponer of multitudinous Legos. Follow her on Twitter @SWSondheimer.
---
Have you ever read epic Norse poetry? No? You should. It's amazing. High adventure, revenge, Icelandic yo-mamma competitions, eight-legged horses… I could go on but then I'd be stealing all of your discovery fun. Research for a project recently induced me to pick up The Poetic Edda, one of the earliest written incarnation of Norse folklore and myth. I've been reading similar works from various cultures on my own for *mumble mumble* decades now but recently, sitting and staring at the pages, chuckling from time to time to myself, hasn't been as fulfilling as similar forays had been in the past.
Why? Because these stories were never intended to be regurgitated solo. They were intended to educate and entertain whole communities. They were social experiences.
How was I, a mere, modern mortal to recreate that experience? If I were a Viking, I'd wait for my friends to come home from raiding and we'd drink mead and smack each other around in front of the fire while the bard did bard things. Sadly, though I do appreciate the central heating modernity has brought, most of my friends' mead halls are distant. Some of them very distant. Time zones and kids and schedules make coming together digitally a challenge; in person isn't even a consideration most of the time.
How then is a girl to recapture the true magic of myth?
I live Instagram-ed/Tweeted my reading of The Poetic Edda.
Sounds a little counterintuitive, right? Using technology to recreate the experience of the days of yore, connecting remotely rather than directly, engaging from isolation.
Totally worked.
I engaged. Members of my community returned engagement, either via "Likes" or actual comments. We came together, if not around the fire, then at least we connected and shared stories the way they were intended to be shared.
In an era when so many (including myself more often than not) have our faces in phones and tablets, computers and books to escape reality, a few of us emerged from our caves and shared words that are, quite literally, epic.
I've never lost my love of folklore and mythology, but I realize now I'd fallen into the trap of thinking of it as "literature" rather than "story" and with that, had lost some of my joy in it. Well, that joy has now returned full force.
Look out, interwebs. Snorri Struluson's The Prose Edda is next.
Track me down @swsondheimer (Twitter) or @dantebrin (Instagram) if you want to play along.