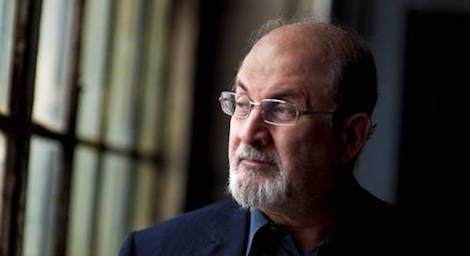 This content contains affiliate links. When you buy through these links, we may earn an affiliate commission.
It's very easy to go wrong with Rushdie. His novels are never-ending tomes which are hard to get into, especially if you're put off by heavy, drowsy magic realism. But it's a nice spell to be under, trust me. Here are four different ways to approach the Booker Prize-winning author.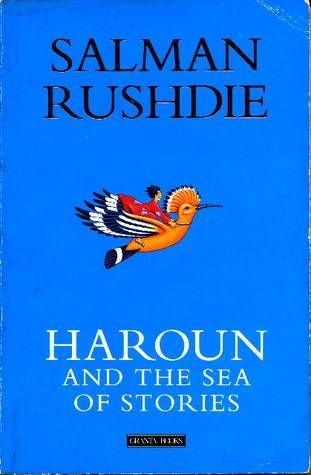 Haroun and the Sea of Stories
Really, there is no other Rushdie book easier to get into than Haroun and the Sea of Stories. Unless you're looking for something more serious, this charming, beautiful book that Rushdie wrote for his son is your best bet. The book follows Haroun, a 12-year-old boy whose father, Rashid, is the most powerful storyteller in a city so sad that it's forgotten its name, and the style will give you the best of Rushdie without the unnecessary complexity.
Shalimar the Clown
has an extremely beautiful, well-written beginning that will grip you. The book is the story of Maximilian Ophuls, a counterterrorism chief in America, his Muslim driver, and the eponymous mystery figure: Shalimar the clown. It is an epic narrative that fluctuates between America, India, England, and France, with tales of princesses, demons, kings, and dangerous love.
East, West
If you're dead set on something serious, I'd still urge you to resist reaching out for Satanic Verses or Midnight's Children. Go for East, West, a collection of short stories that will hit the literary fiction spot without being overwhelming. Rushdie's impressive range of subject matter is on display here, as he deals with cultural complexities and human nature.
Imaginary Homelands
For the non-fiction buffs, this collection of essays hits hard, tackling issues of identity, the politics of colonialism, religious fundamentalism in America, and racial prejudice. An extremely important book for the times, despite its being written in the 80s.
The Moor's Last Sigh
One of my personal favourites, this one moves along at a slow pace, but will seem familiar to Marquez fans, as it bears a striking similarity to the narrative structure of One Hundred Years of Solitude. The book tells the story of Moraes Zogoiby, the last king of a dynasty of spice merchant, who travels from India to Spain. It is, as the book's blurb says, a 'love song to a vanishing world, but also its last hurrah'.
TL;DR: Do not start with Midnight's Children. For all its Booker Prizes and brilliance, it *will* turn you off Rushdie.